Uber pulling the plug on its self-driving truck operation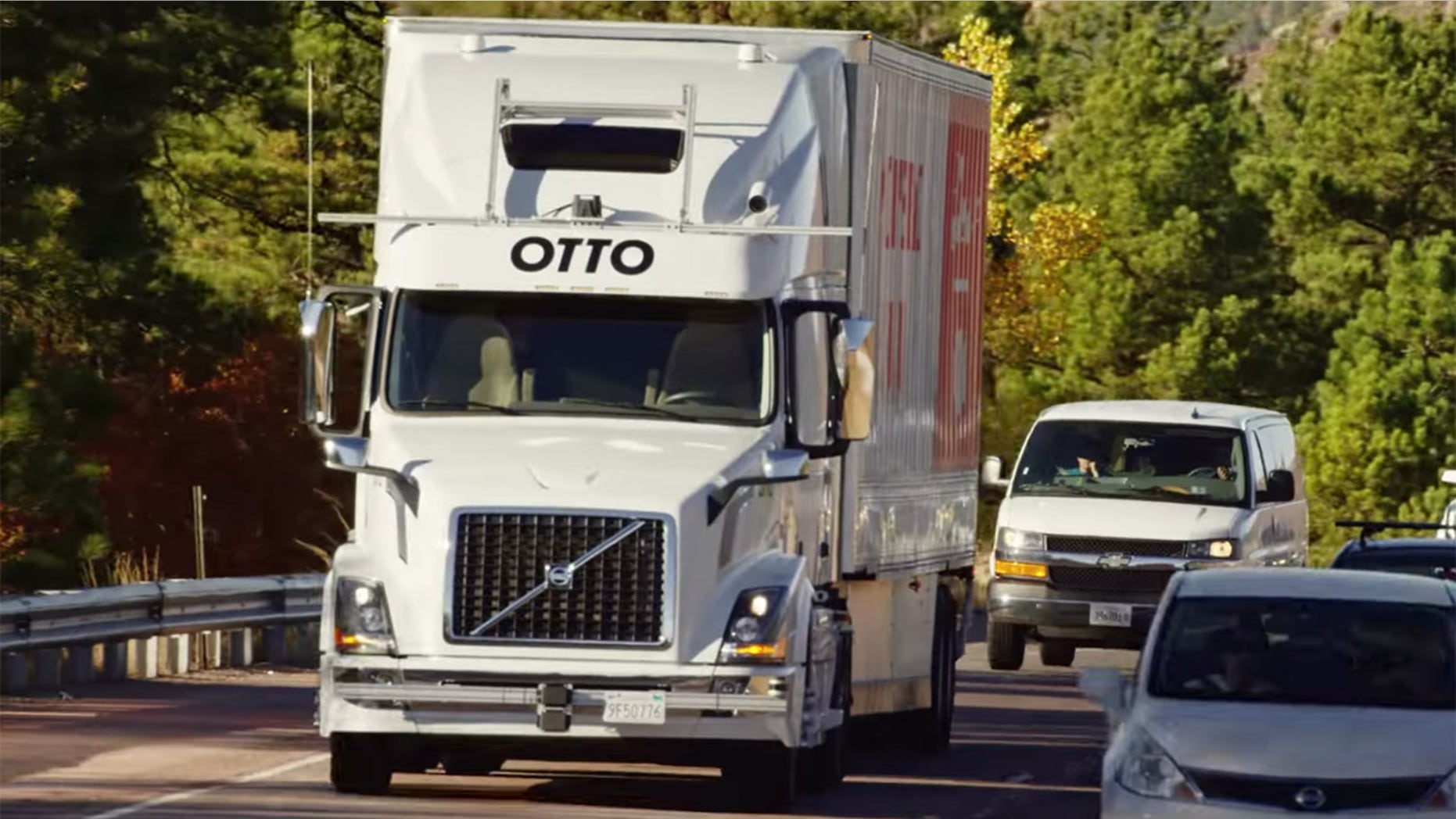 Uber is shutting down its self-driving tractor trailer unit to concentrate on autonomous passenger cars, it announced Monday.
The transportation giant had been developing the technology since 2016, when it purchased self-driving truck startup Otto for a reported $680 million.
That same year it teamed up with Budweiser to make a high-profile been delivery on public Colorado roads, shipping 45,000 commemorative cans 120 miles across the state.
The project was caught up in a trade secrets lawsuit with Google-owned Waymo in early 2017 that Uber settled this February with a $245 million equity payment.
In March, Uber suspended all of its autonomous vehicle operations after one of its Volvo SUV test vehicles struck and killed a woman on a street in Tempe, Ariz.
It was just last week that its cars were back on the road to begin collecting data with human drivers in control, ahead of a planned return to autonomous operation at an unspecified date.
"We recently took the important step of returning to public roads in Pittsburgh, and as we look to continue that momentum, we believe having our entire team's energy and expertise focused on this effort is the best path forward," Eric Meyhofer, Head of Uber Advanced Technologies Group, said of the decision.
Uber said it will work to find jobs in other parts of the company for employees working on self-driving trucks, and will offer severance packages to those it can't.
Its Uber Freight division, which connects truck owners with shipping jobs, will continue its operations unchanged.