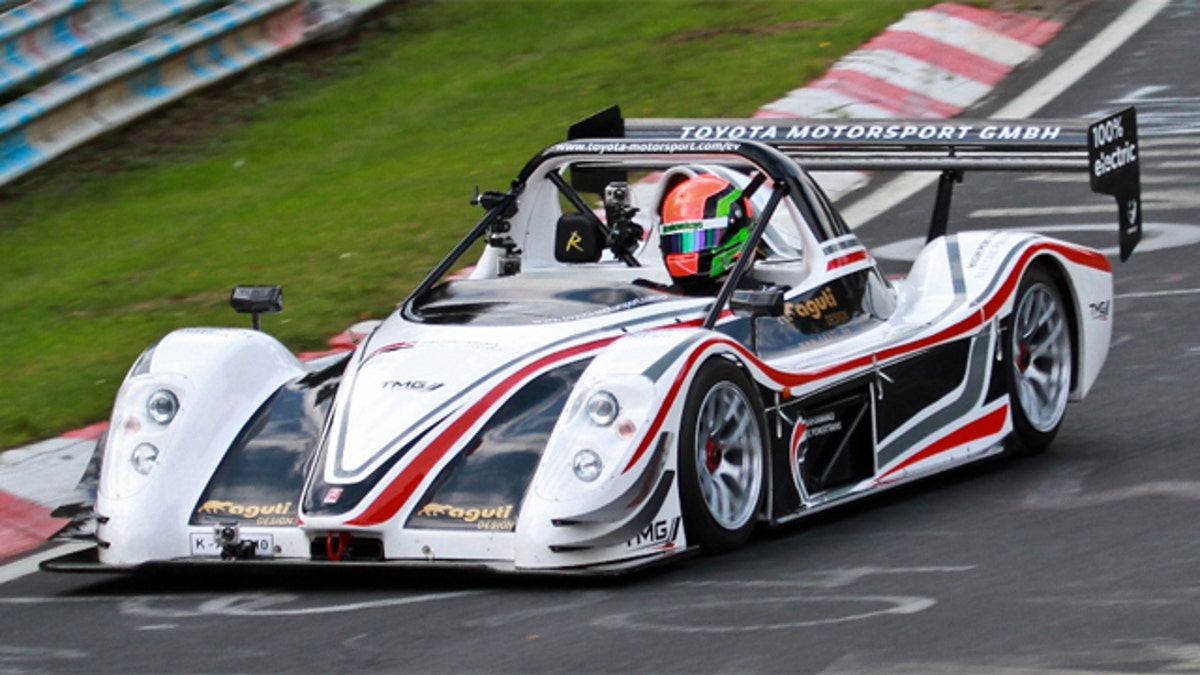 Sorry, your Prius probably can't do this.
Toyota has set a new lap record for electric cars at the Nurburgring Nordschleife race track in Germany with a time of 7:48, beating the previous mark of 9:01 second set earlier this year. The challenging 13-mile long road course is considered the benchmark for automotive performance.
The specially designed vehicle resembles a prototype race car and was engineered by Toyota's motorsports division (TMG) to showcase its electric motor technology. With two motors generating a total output of 375 hp the TMG EV P001 has a top speed of 162 mph.
Along with the latest tech in electric motors, the car is powered by a cutting edge lithium-ceramic pack, although Toyota has not revealed its size or the range of the car between charges. The EV P001 weighs 2138 pounds, slightly more than the internal combustion engine cars that compete at the 24 Hours of Le Mans.
While there are no plans to build a Toyota sports car for the street using this technology, the automaker is hoping to supply one or more of the all-electric racing series that are in the works starting next year.
As for the Nurburgring, the overall record stands at 6:48, so it seems safe for now, but considering this was the electric Toyota's first try, perhaps not for long.