Toyota Raising Prices on Most Models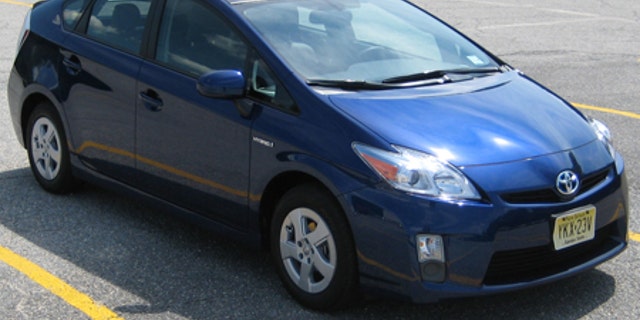 Toyota Motor Corp's U.S. sales arm said it will raise retail prices for its models sold in the U.S. market to counter Japanese yen gains on the U.S. dollar.
The price rises will be placed on cars that arrive from Japan in May, or are made in North America that month, Toyota said.
The average price increase for all three brands Toyota sells in the U.S. market is 1.7 percent, the company said, and range from 1.2 percent to 2.2 percent.
The price rises are not related to recent supply and production disruptions caused by the earthquake and tsunami in Japan, said Bill Kwong, a spokesman for Toyota's Lexus brand.
"We have tried to absorb it for a while," Kwong said of the automaker's reaction to the yen/dollar fluctuations, but the margin between the two currencies has stayed too wide for too long, he said.
The dollar on Thursday last traded at 83.16 yen, compared with 93.46 yen a year ago.
The world's biggest automaker by number of vehicles sold sells its main Toyota brand, the youth-oriented Scion brand and the luxury Lexus brand in the U.S. market.
Kwong said the company has not decided if it will have to adjust prices due to the impact of the current crisis in Japan that began with the earthquake on March 11.
"We're still determining the details of how production will be affected in Japan," said Kwong.
Toyota sales fell 0.4 percent in 2010 after its massive safety recalls last year.
"Toyota may be facing product shortages but this is a difficult time to raise prices and still win U.S. car buyers. It will be interesting to see whether Toyota's competitors will beef up incentive programs given the opportunity to grab market share," said Michelle Krebs, auto analyst with Edmunds.com.
Toyota announces its March sales on Friday. Edmunds.com forecast that Toyota U.S. sales will drop 3 percent from last March. A year ago, Toyota enticed consumers and boosted its sales in March with the most generous incentives to buy new vehicles in its history.
Kwong said Toyota's U.S. dealers have ample inventory for now, because ships from Japan were already on the water when the March 11 earthquake hit.
"Dealer inventory is good right now, but that probably is going to be affected by the earthquake and tsunami damage in the coming months," Kwong said.
The parent company in Japan continues to assess the supplier situation, down to checking the coming availability of raw materials such as glass, metal, plastic and rubber, Kwong said.
Click here for more automotive news from Fox Car Report