Toyota Posts $1.7B Profit Amid Safety Problems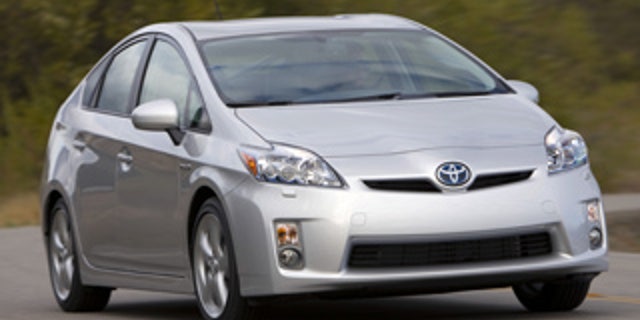 TOKYO – Toyota Motor Corp., grappling with spreading safety problems that are battering its image, returned to profit in the October-December quarter and raised its annual earnings forecast.
The world's No. 1 automaker Thursday reported a quarterly net profit of $1.7 billion and cited stronger sales of the Prius and other "green" models. It reported a 164.7 billion yen loss a year earlier.
The results don't reflect the damage from the massive recalls linked to faulty gas pedals, announced Jan. 21. But the suspension of U.S. sales of eight of its most popular models and repair costs are expected to undermine earnings in the current quarter.
Still, Toyota raised its annual earnings forecast and expects to be back in the black after losing money last year. It now expects a profit of 80 billion yen for the year through March from an earlier projection of a 200 billion yen loss.
It also lifted its full-year vehicle sales forecast slightly to 7.18 million units from 7.03 million — although that's lower than the 7.57 million vehicles it sold last fiscal year.
For the quarter, sales revenue rose 10 percent to 5.3 trillion yen, it said in a release.
Toyota is in the midst of recalling nearly 4.5 million vehicles in the U.S., Europe and China to fix a sticky gas pedal, which follows a previous recall late last year involving floor mats that can get jammed in the accelerator. Together, the recalls total 7 million vehicles worldwide, although some models are affected by both problems.
The company's safety fiasco has spread this week with about 180 complaints in the U.S. and Japan regarding brake problems in its popular Prius hybrid, Japan's top-selling model last year. The Prius is not part of the recalls involving gas pedals.
Toyota shares continued to tumble on the Tokyo Stock Exchange, falling 3.5 percent to 3,280 yen after plunging 5.7 percent the previous day. Since Jan. 21, the day the gas pedal recall was announced, the stock has tumbled about 22 percent.
Click here for more auto news and reviews from Fox Car Report.