The Vygor Opera SUV is Like 'Touching a Panther'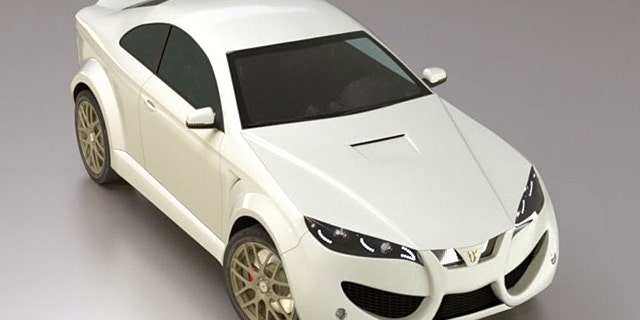 Italians, they're the ones known for fashion, right?
A new boutique automaker has been born in the hills of Tuscany and its first car has been revealed. The Vygor Opera is a two-door, high-performance all-wheel-drive crossover with a style that is as unique as that sounds.
The company describes it as "an emotional car, like a windblow in the skin, the thrill of a sudden pleasure which takes your breath away…and unleashes emotions…the emotion of touching a panther."
From the looks of its grille, saber-toothed tiger is more like it.
Built on a lightweight tube frame chassis with a double wishbone suspension and rolling on big 22" rims, the fully customizable creation is powered by either a 300hp or 400 hp engine, but where Vygor gets them from is unknown.
Mystery is apparently sexy.
For better or worse, only 150 Operas will be built, each one different than the others and at a price sure to be well into the six-figure range. But there's no need to rush to Vygor's hometown of Lucca to order one, because this type of car has already become something of a trend.
Another Italian outfit called Fornasari recently introduced the RR99. It is a four-door in the same luxury off-roading vein as the Opera, but with even more power, speed and just as jarring of a design. It costs $215,000.
Neither of these cars will be made available in the United States, but soon you'll be able to buy the ready-to-wear version that Maserati has planned called the Kubang, which seems to suit it well.
When it comes to fashion, the Ford Explorer by Eddie Bauer has nothing on these, but it sure made a lot more sense.