The oldest Vespa scooter is for sale and worth a fortune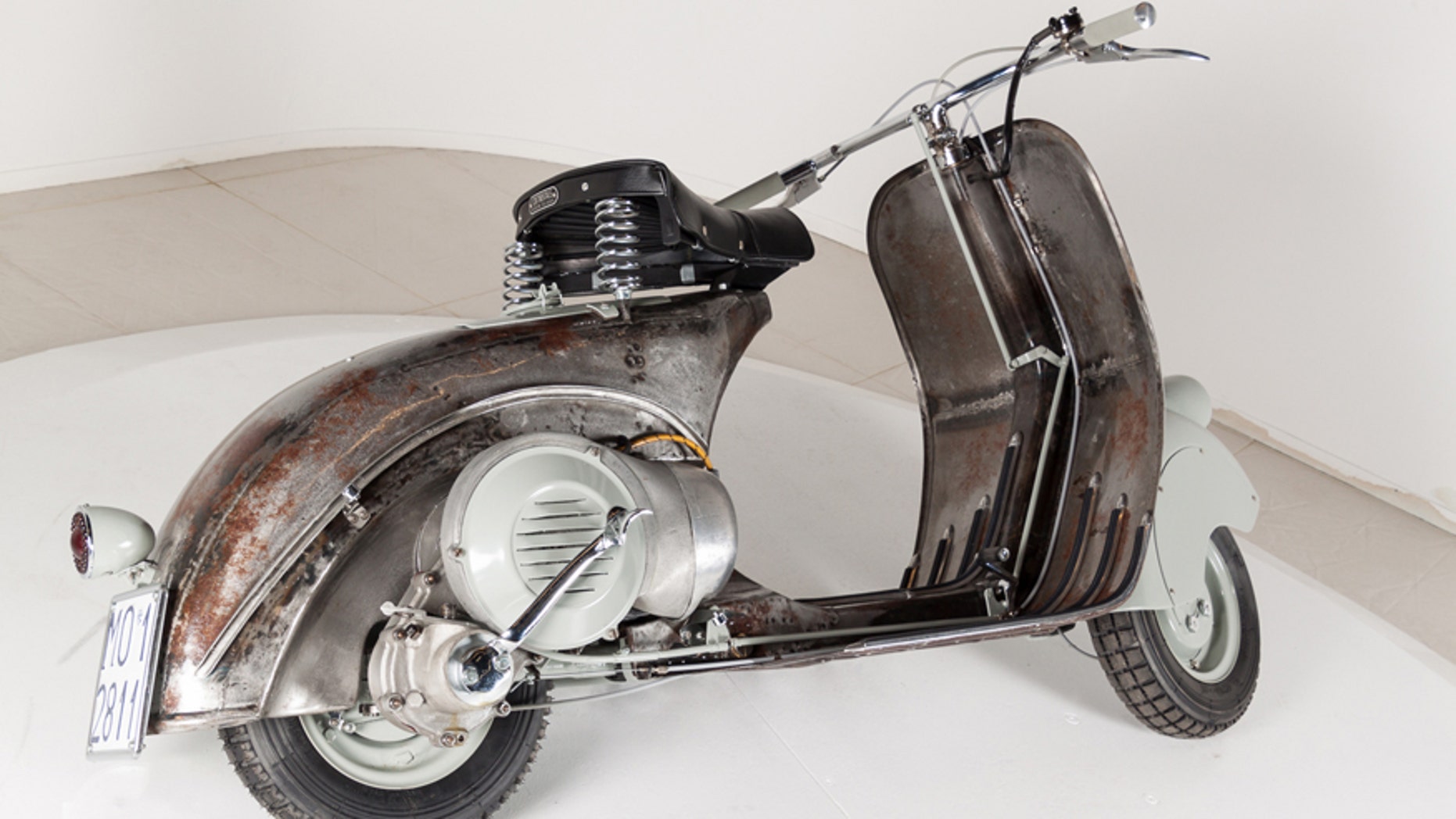 The Vespa scooter was designed as an affordable way to put Italians back on the road after World War II, but this one's not cheap.
The oldest-known existing Vespa is being auctioned online at Catawiki.com and as of this writing it's closing in on $175,000, with bidding set to end on March 28.
The fully-documented "Serie 0" was actually the third Vespa built, the first two having been lost to history. It's been fully restored, with the paint carefully stripped off to highlight its early construction methods, which include a hand-hammered and soldered steel unibody. About 60 of these pre-production models were manufactured before a formal assembly line was established.
The single-seater's 98cc engine still runs and its three-speed transmission works fine. If it wasn't worth so much, you could ride it home. It even has the original number plate preserved in clear-coat.
FIRST FORD MUSTANG COUPE BEING AUCTIONED
The auction house estimates that bidding could rise to nearly $350,000 by the time the auction is through. That would let it blow by the most expensive scooter sold to date in the U.K.: a replica of the Lambretta from the film "Quadrophenia," that was signed by The Who's Roger Daltry and Pete Townshend and auctioned for charity in 2013.
The actual scooter used during filming sold for around $58,000 in 2008 and hasn't been for sale since.
FOLLOW FOX NEWS LIFESTYLE ON FACEBOOK FOR MORE CLASSIC AUTO NEWS