The Mercedes-Benz EQC is a Tesla-rivaling electric SUV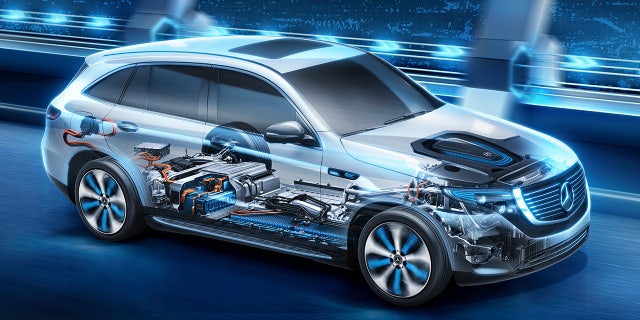 Mercedes-Benz is showing its hand in the high stakes, high end electric car game.
The German automaker has unveiled its EQC, which is set to enter production next year and kick off a new $12 billion lineup of battery-powered that will be sold under the EQ name.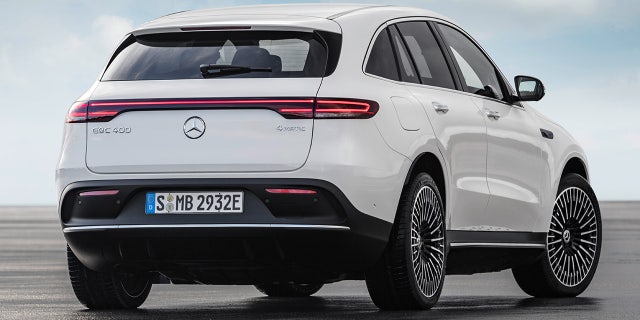 The compact SUV is about the size of the gas-powered GLC and will initially be built alongside it at an assembly line in Bremen, Germany. It features all-wheel-drive provided by dual electric motors with a total output of 402 hp.
Vitally, it features an 80 kilowatt-hour (kWh) battery pack with a predicted range of approximately 200 miles per charge. The Tesla Model X with a 75 kWh battery has a 238-mile range, while the Jaguar I-Pace, which begins deliveries this fall, is expected to be rated from between 220 to 240 miles courtesy of its 90 kWh pack. Using a public DC fast charging station, the EQC's battery can be filled to 80 percent in 40 minutes.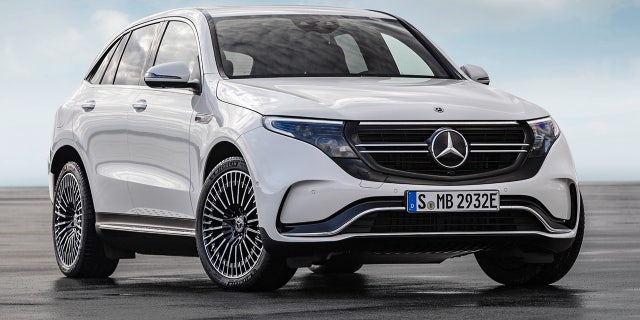 (UPDATE: Following the EQC launch event, Mercedes-Benz said that it's initial 200 mile range claim for the U.S. was incorrect and that it would reveal the exact figure closer to its on sale date. The EQC's rating on the European cycle, which results in a higher figure than EPA tests, is estimated at 280 miles, while the Model X mentioned above is rated at 259 miles.)
The EQC has a largely conventional design fronted by a grille and headlights incorporated with a black panel and accent lighting that Mercedes says will be a signature look for the EQ sub-brand. The interior is a similarly techy take on familiar Mercedes styling themes that includes dual digital displays, ambient light strips and unique key-shaped air vent louvers. Owners will be able to control many of its functions through a voice command system that wakes up when you say "Hey, Mercedes."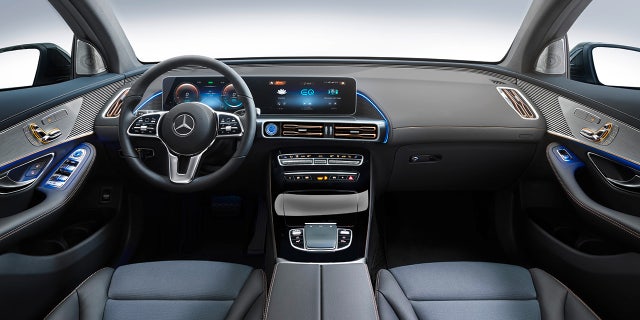 Although Mercedes-Benz is fervently working on fully-autonomous driving technology, the EQC will only come with driver assist features like automatic emergency brakes, adaptive cruise control and self-steering lane-keeping assist. It's built-in navigation system is also optimized for electric operation, with routes taking range and charging times into account.
Pricing for the EQC will be revealed closer to its arrival in U.S. showrooms in 2020, but should be competitive with the I-Pace, which starts at $69,500.