The Ford Ranger Raptor is forbidden fruit...for now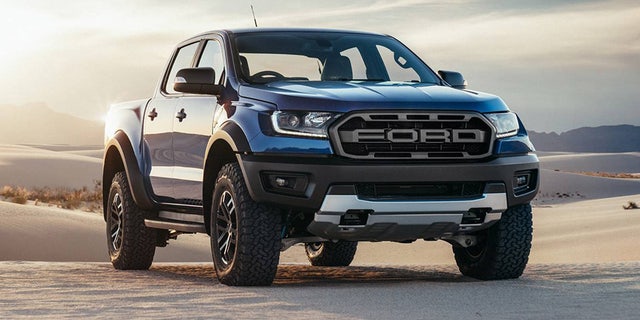 NEWYou can now listen to Fox News articles!
Ford revealed its first Ranger Raptor pickup in Bangkok on Tuesday. The tough little truck is a scaled-down take on the F-150 Raptor, featuring a similar look and high performance upgrades.
Unfortunately, you'll have to move to the Asia Pacific region if you want to buy one.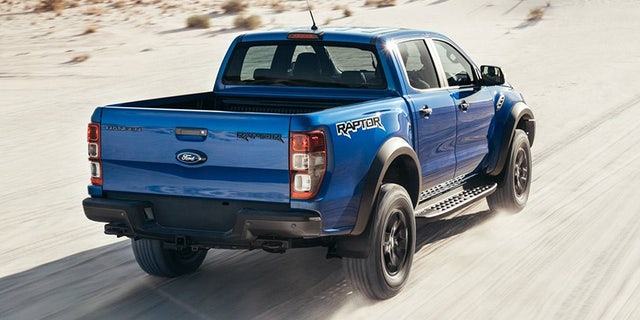 It's based on the overseas version of the Ranger that's built in Thailand, not the upcoming Michigan-made one that was introduced at the Detroit Auto Show and is scheduled to go on sale in early 2019.
The two are very similar, however, and there's little doubt that a U.S. market Raptor Jr. is in the works, given the popularity of the full-size F-150 Raptor. It's just that Ford won't confirm anything about it yet.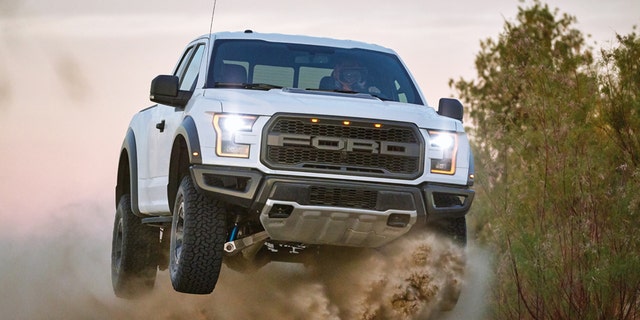 As for the one that debuted in The Land of Smiles, it looks like it will put one on any off-roader's face.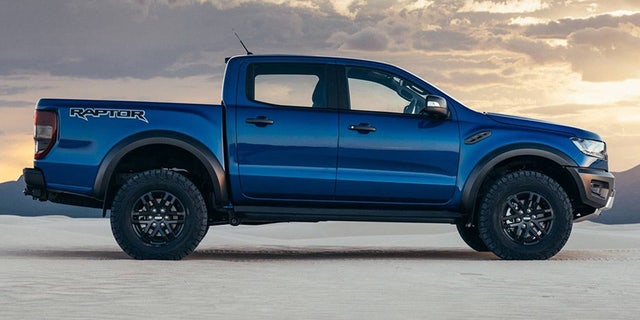 It has the same jacked-up, flared fender style as the F-150, along with its signature FORD-emblazoned black grille.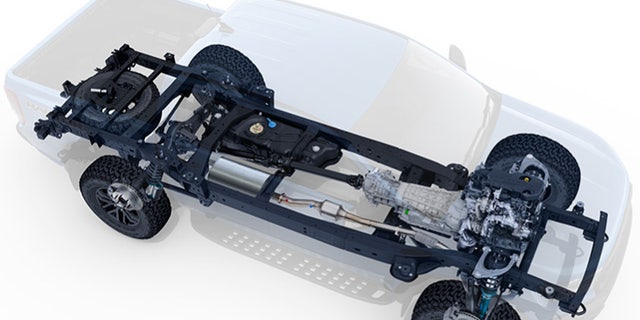 Steel bumpers and skid plates offer protection against crushing underbody blows, while a lifted suspension with coilover Fox Racing Shox in the rear help avoid them in the first place. Ford says is strengthened the Ranger's frame, especially the side rails, to better handle high speed impacts. Four tow hooks are standard in case you still manage to get in trouble in it, or need to help out another truck that is.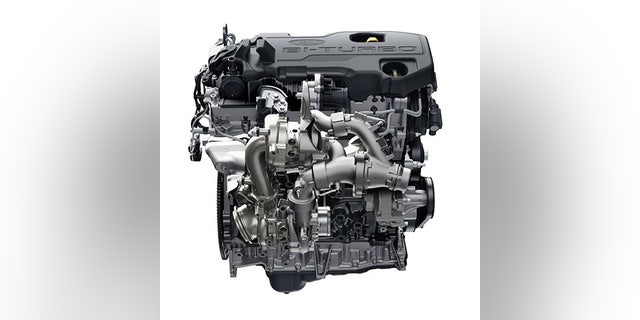 The 4x4 is powered by a twin-turbocharged 2.0-liter four-cylinder diesel with 210 hp and 369 pound-feet of torque that comes with a 10-speed automatic transmission and an electronic terrain management system with six drive modes that include Mud and Baja.
ARE YOU FOLLOWING FOX NEWS AUTOS ON FACEBOOK YET?
Ford hasn't said anything about offering a diesel version of the Ranger in the U.S., but Chevy's high performance Colorado ZR2 is available with one, so it's not out of the question.