The cost of parking In U.S. cities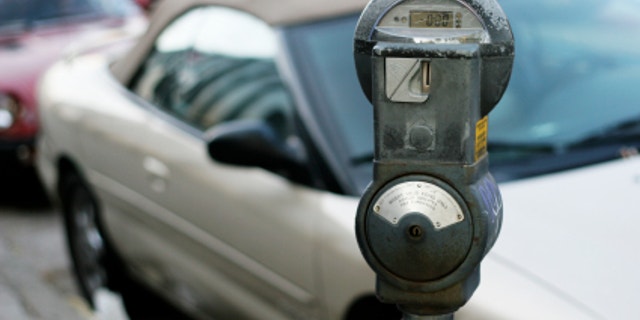 It's the bane of big-city life, the never-ending search for a parking spot is on of the most frustrating things about living in a densely populated area. And after all that time spent circling the block, you still have to shell out a pretty penny at the meter or in the garage once you actually find a space.
Unless you're willing to give up city life and move to the country, you can't avoid the expensive realities of parking a car. However, by arming yourself with a bit of knowledge, you can make parking an easier, cheaper act in the future.
The Worst Cities
Not all cities are equal when it comes to parking. Some big cities, like Phoenix, embrace the automotive life, while in others, like New York, a monthly parking spot can force you to take out a second mortgage.
The good news, according to Colliers International's recent survey of parking lots, is that monthly parking rates actually dropped by 0.2 percent in 2011, with the median rate coming in at $155.22 per month. The bad news, however, is that it is still incredibly expensive to park in many major cities in the U.S. Here are the top five worst cities to park in.
New York - Midtown ($541) & New York - Downtown ($533)
Unsurprisingly, the Big Apple takes the top two pots on Colliers survey. Most things are more expensive in the country's largest city and parking is no exception. At more than $500 a month, a parking spot in Manhattan costs more than an iPad. And over the average lifespan of a car, a New Yorker will spend roughly $71,000 - a hefty sum indeed.
Boston ($438)
While the Big Dig might now be over, the automotive headaches continue for Bostonians as their town ranks second on the list of most expensive cities to park in. Naturally, Boston is second only to New York. Even when it comes to parking, these two towns are forever locked in rivalry.
San Francisco ($375)
San Francisco may have the Golden Gate Bridge, the Bay, and a plethora of stunning views from atop it's many peaks, but it's steep streets are matched by the steep prices people pay to keep a car.
Philadelphia ($303.63)
Comparatively speaking, Philadelphia comes in at just over $300 a month, a bargain compared to it's northernly neighbors on the East Coast. However, at 10 bucks a day, the city of brotherly love probably has no love for their local parking garages.
Seattle ($294)
Perpetually overcast Seattle isn't the type of city where you'd want to be caught out in the rain waiting for a bus, which might be one reason why this city's parking rates are so high.
Park Smarter
While there isn't a whole lot you can do about the price of parking, you can be a whole lot smarter about how you park. There are now plenty of smart phone apps dedicated to finding you a space, some of which actually tap into an elaborate network of technology, and others that provide you with crowd-sourced advice to find the best spot.
The SFpark program was funded by a grant from the Federal Highway Administration and uses an array of sensors to keep track of open spots in San Francisco, monitoring 18,500 spots in total.
Parker also taps into a network of sensors in a handful of large cities, however, many users complain that coverage is currently pretty limited.
While not every city has a sophisticated real-time parking network just yet, there are plenty of other great apps out there to help you out, like BestParking, which is like Yelp for parking spots, giving you a map marked with prices so that you can find the cheapest lot.
There are also plenty of helpful city-specific parking apps, or do a search online to find the best one for your area.
Adam Verwymeren writes for Networx. Get home & garden ideas like this on Networx.