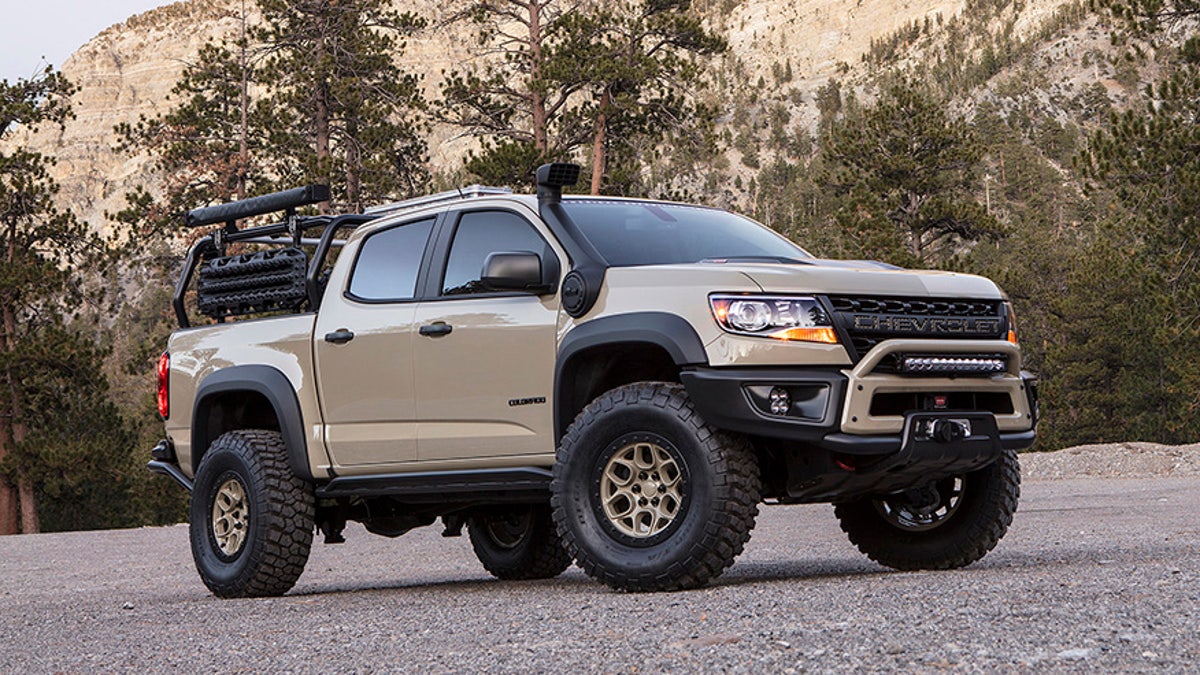 American Expedition Vehicles (AEV) is exploring new territory.
The Jeep and Ram modification specialist has teamed up with Chevrolet to build a concept off-roader based on the high Colorado ZR2 pickup.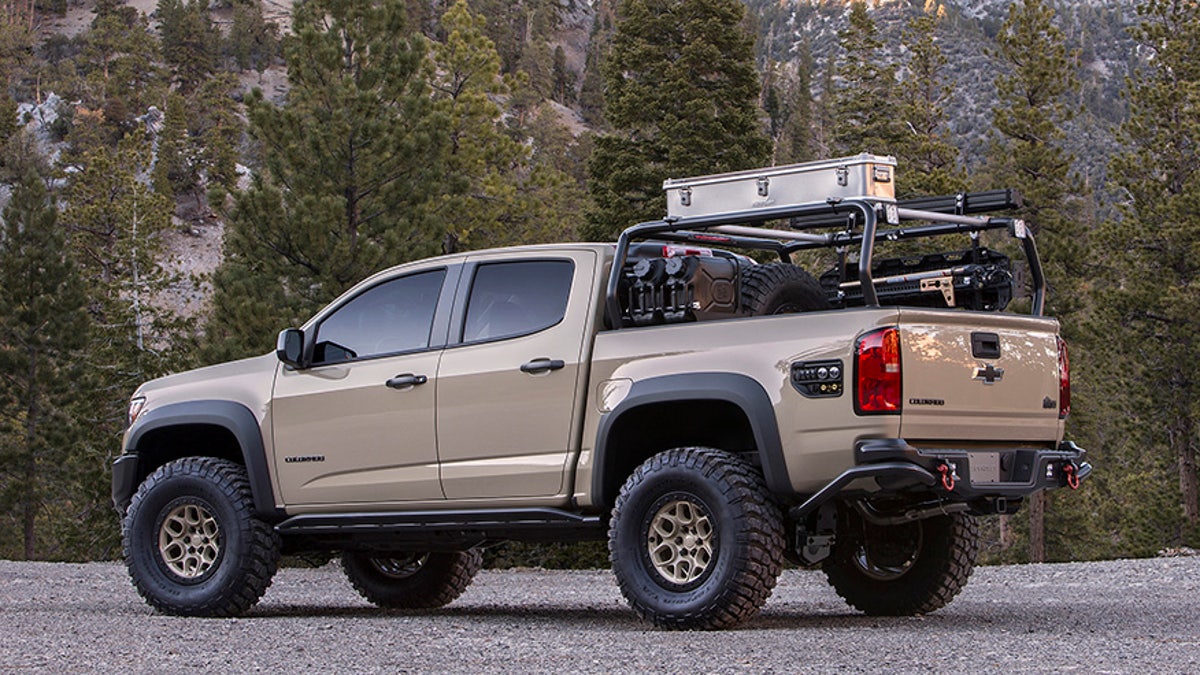 The tan truck, revealed at the SEMA show in Las Vegas, features newly-engineered suspension and driveline components that give it a 1.5-inch lift and increase its already considerable wheel travel while making room for 35-inch tires mounted to a set of AEV beadlock rims.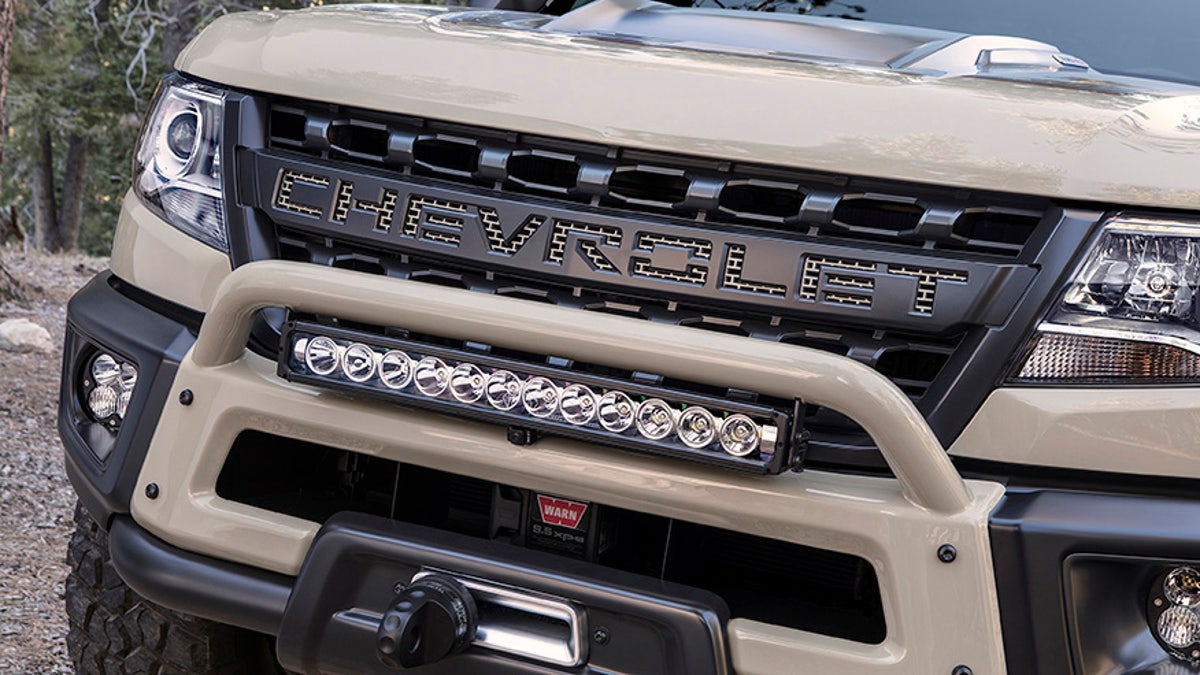 The 2.8-liter diesel engine now breathes through a high rise snorkel, and the truck gets added protection from AEV-designed front and rear off-road bumpers and skid plates covering the full underbody.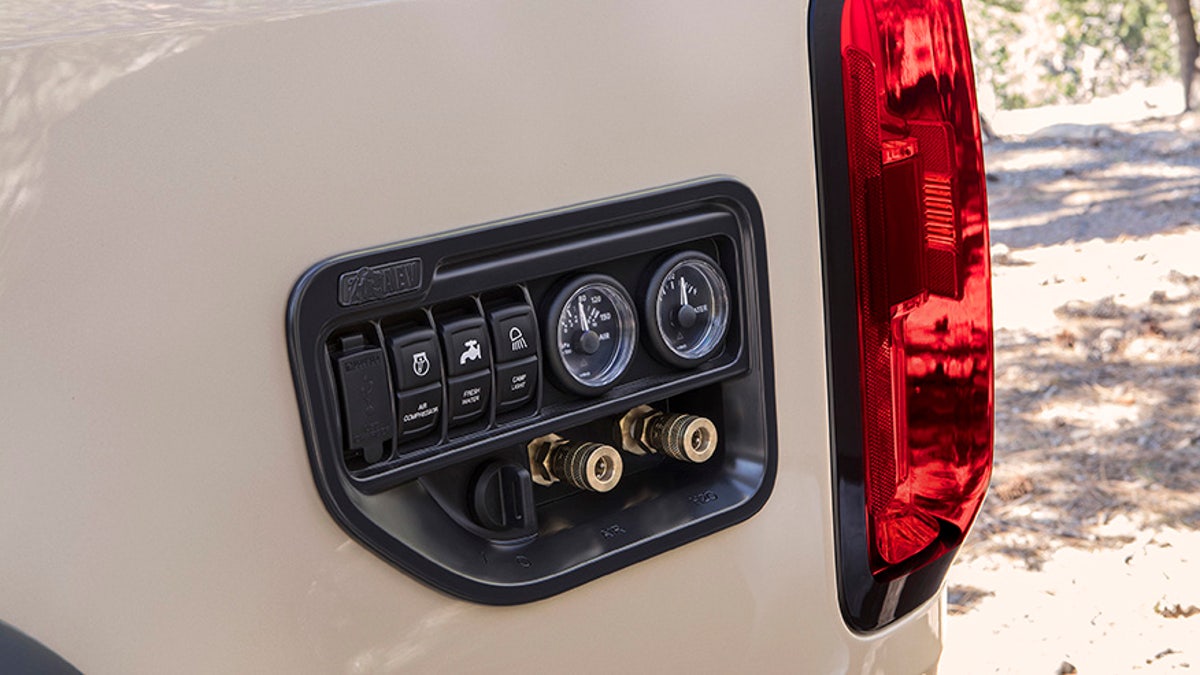 A unique grille replaces Chevy's bowtie emblem with CHEVROLET written across it, similar to the style used by the Ford F-150 Raptor and Toyota TRD Pro trucks. A roof-high expedition rack is mounted to the bed, which is stuffed with a number of accessories, including a portable ARB refrigerator. An auxiliary power, air compressor and fresh water system is also built-in to the truck, and accessible through a panel on the right rear fender.
Availability of the truck and its parts were not announced, but it's hard to imagine AEV and Chevy put this much effort into something they didn't plan to offer for sale in some fashion.