The 2017 Chevrolet Corvette Grand Sport looks just right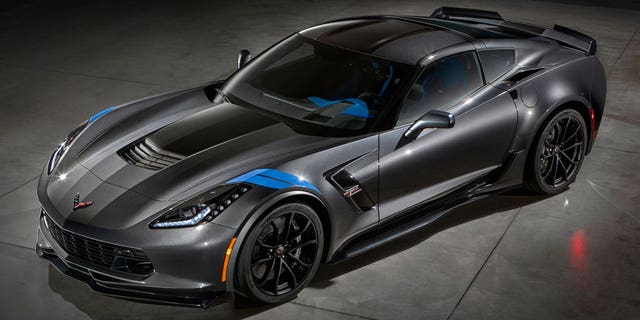 Goldilocks, your Corvette is here.
Chevrolet has introduced the 2017 Corvette Grand Sport at the Geneva Motor Show. Part Corvette Stingray, part Corvette Z06, it may be more appealing than both.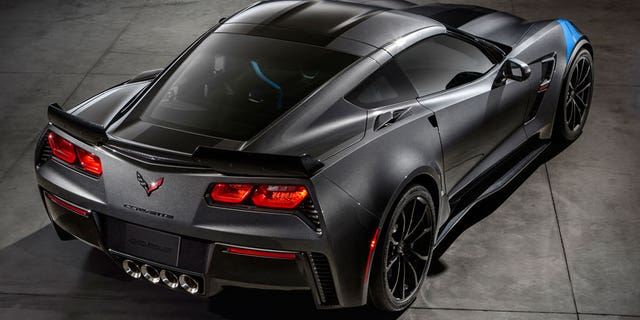 The middle child of the 'Vette lineup combines the Stingray's 460 hp naturally-aspirated 6.2-liter V8 powertrain with body and chassis refinements cribbed from the top-of-the-line, somewhat over-the-top 650 hp supercharged Z06. These include its grille, wide rear fenders, high performance Brembo brakes, standard magnetic ride control suspension and computer-controlled limited slip differential.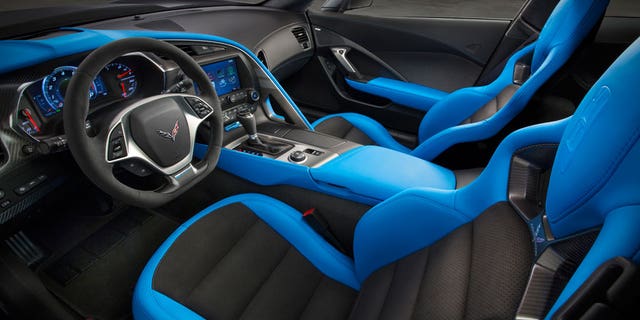 The Z06's track-ready Z07 package is also available, which adds carbon ceramic brakes, sticker tires, and carbon ceramic spoilers and splitters for improved downforce. The extras give the Grand Sport enough grip to take turns at an astonishing 1.2g, allowing it to lap Chevy's test track nearly as fast as the last $120,000 Corvette ZR1.
The Grand Sport will offer a choice of seven-speed manual and eight-speed automatic transmissions, and there will also be a convertible version when it goes on sale this summer. Pricing has not been announced, but with the Stingray and Z06 starting at $56,395 and $80,395, respectively, figure something around $68,395.
Sounds like just the thing a home-invading, porridge-eating, chair-breaking, sleepy-head looking to make a quick getaway.
----------
Chevrolet Corvette Z06 Test Drive: