Tesla semi truck has 200 to 300-mile range, insider says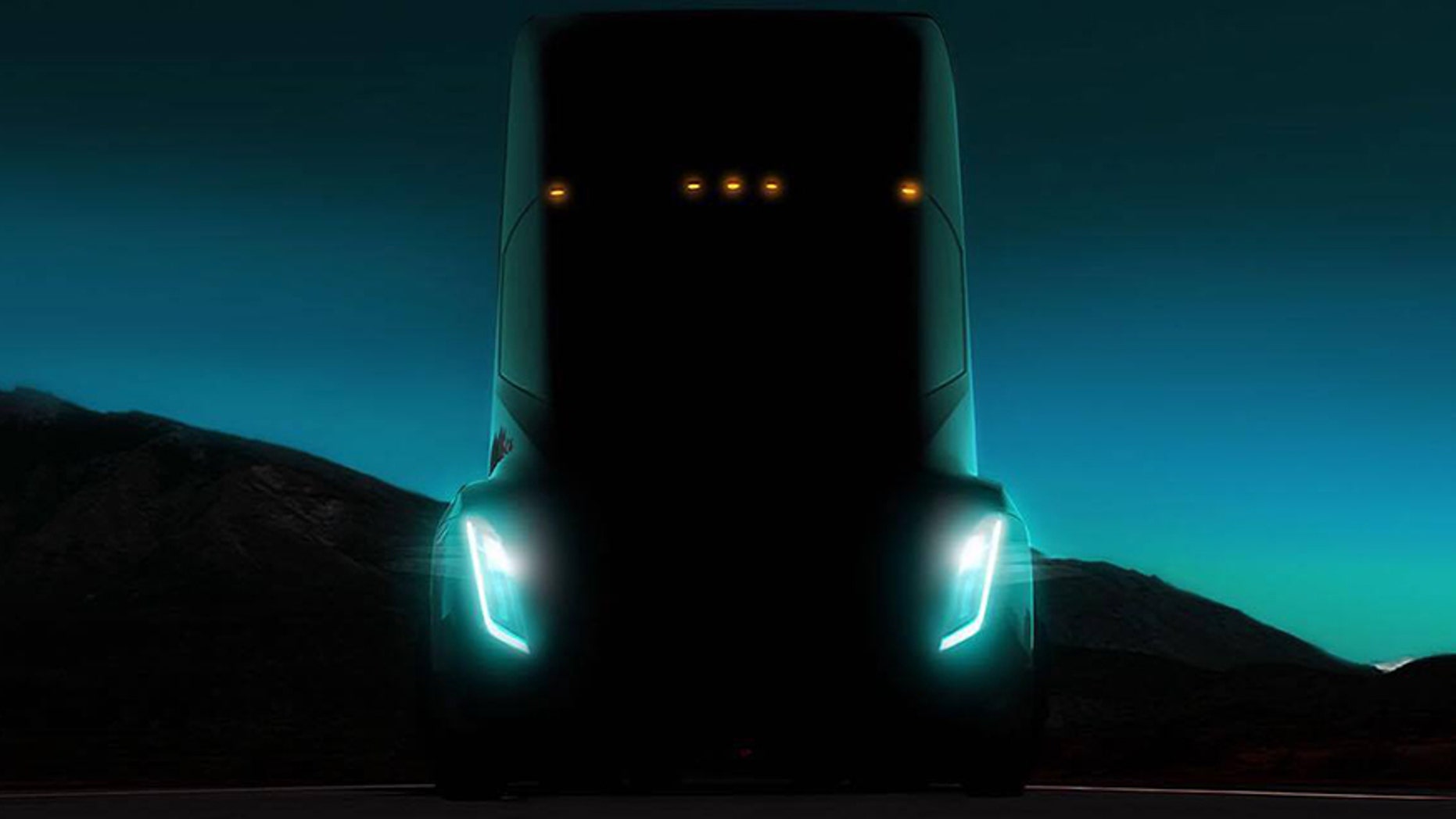 Tesla's first semi will keep on truckin'…for up to 300 miles.
That's according to Ryder chief technology and procurement officer Scott Perry, who told Reuters he met with Tesla earlier this year and was informed that the battery-powered big rig the company is set to reveal in September will likely be a day cab with a range of 200-300 miles per charge.
That technically makes it a long-haul truck, but comes nowhere near the 1,000-1,500 mile range some diesel powered tractors can cover between fill-ups. This suggests Tesla is initially targeting the regional trucking market, which accounts for about one-third of the industry.
But while Tesla shared the details of this type of truck with Perry, he thinks other options could be on the way. "I'm not going to count them out for having a strategy for longer distances or ranges, but right out of the gate I think that's where they'll start," he said.
Tesla wouldn't comment on the report.
Tesla isn't the only company getting into the electric trucking business. Toyota is currently testing a hydrogen fuel cell-powered electric semi that has a range of about 200 miles between fill-ups. It's hauling cargo between the ports of Long Beach and Long Angeles, along with the 16,000 diesel-powered trucks that service the ports. Meanwhile, a new company in Utah called Nikola Motors claims to have 7,000 orders for the hydrogen-powered semi it has in development, which has an expected range of 1,200 miles.
As far as Ryder is concerned, Perry didn't say if the company has committed to buying any of Tesla's trucks, but it did just ink a deal with California-based startup Chanje to lease, rent and service is China-made battery-powered delivery vans, which have a range of up to 100 miles.