Tesla pickup concept revealed, but is it for real?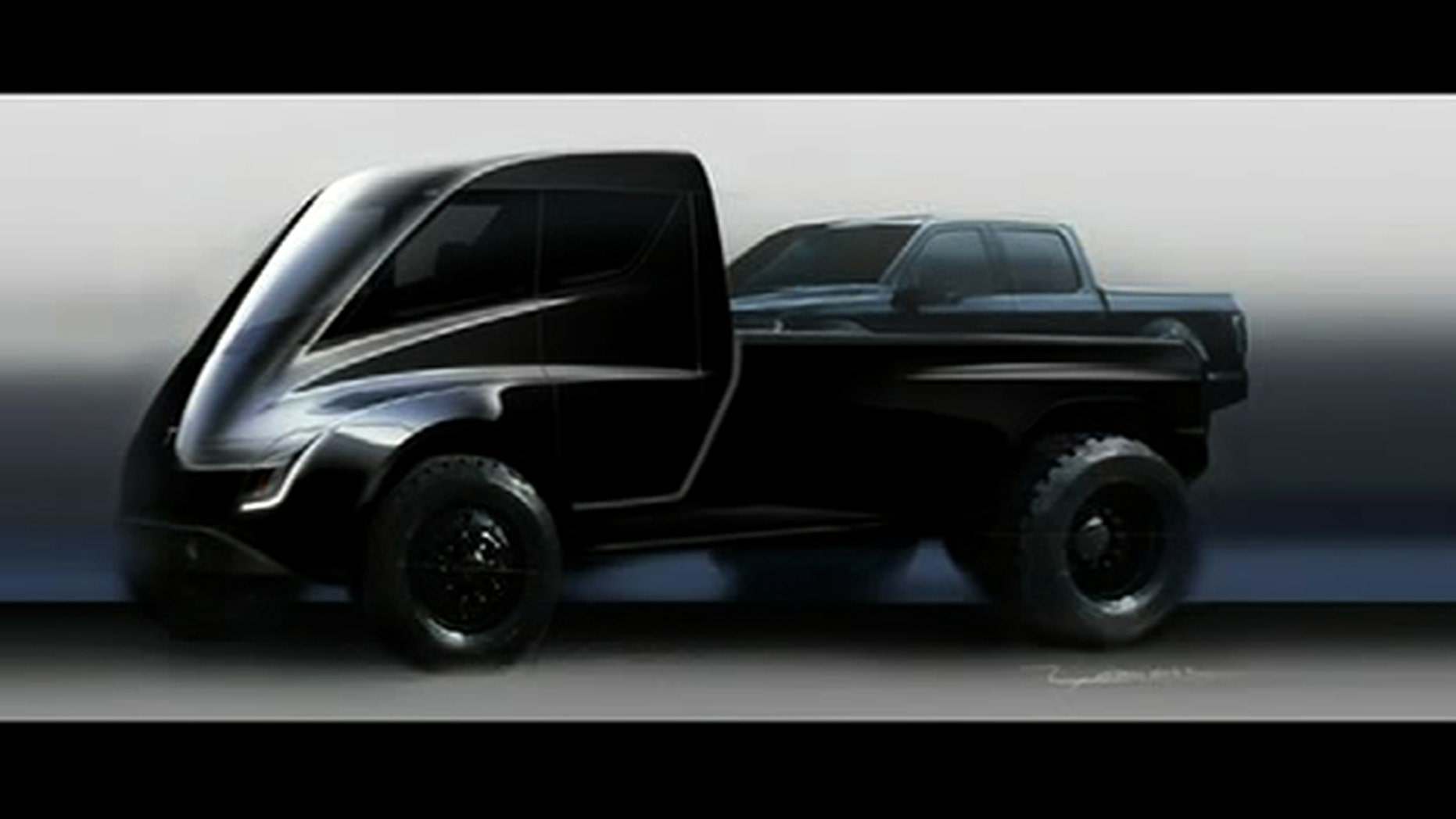 Tesla is serious about this truck thing. Or maybe it's joking.
During an event to unveil Tesla's first semi-truck, and a $200,000 sports car, company CEO Elon Musk said that they also designed a pickup version of the Semi that's so big it could carry a pickup.
A sketch of the truck -- a monster two-axle rig with knobby tires, the streamlined front of the semi and a bed with, yes, a pickup inside of it -- was then shown on the screen behind him.
The crowd cheered and giggled, but Musk may have had the last laugh when he added "you will actually be able to legally drive that with a normal driver's license. It's kind of wrong, but I like it."
"Will" being the key word.
Musk first promised in April that Tesla would be revealing a pickup within 18-24 months, but it was widely expected to be a light duty truck like an F-150. It might still be, as he didn't actually say the semi-based pickup would ever go on sale.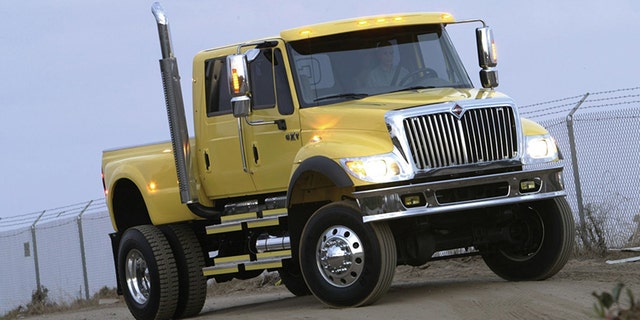 But the idea of a mega pickup isn't too far-fetched. International built a line of them on its heavy duty truck chassis from 2004 to 2008 that it called the Extreme Truck, or XT, and it included a consumer version that was driven by Shaquille O'Neal and Ashton Kutcher.
Kutcher has since purchased several Teslas, and some of the company's stock…so you never know.
THE 2020 TESLA ROADSTER IS AN ELECTRIFYING $200,000 SPEED MACHINE