Teeny-Tiny Three-Seater is "World's Most Efficient Electric Car"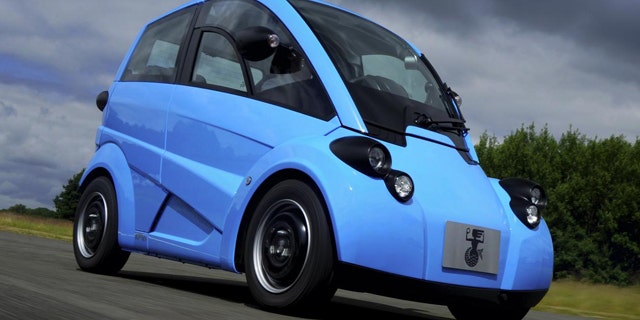 The "World's Smallest Car" is now available in electric form. Actually, neither of them is available, but they do exist.
The T.27 from Gordon Murray Designs is a battery-powered version of his T.25 microcar, which can fit three people, driver seated in the center, even though it's stands on a footprint that's only about two-thirds the size of a two-seat Smart Fortwo.
The ultralight T.27 weighs just 1,500 pounds, a ton less than a Nissan Leaf. This being the case, it only needs a tiny 12 kilowatt-hour battery pack -- half the capacity of the one in the Leaf -- to deliver between 100 and 130 miles per charge.
Intended to be used mainly for urban transportation, its top speed is just 65 mph and accelerating from 0 to 60 mph takes "less than 15 seconds." According to its creator, a former Formula One racing car designer, the T.27 uses 29 percent less energy per kilometer than a Smart Fortwo Electric Drive, making it the "World's Most Efficient Electric Car."
Fox Car Report is on Twitter. Follow us @foxcarreport
To prove the mettle of its lightweight plastic-bodied design, the T.27 has been subjected to a high-speed offset frontal crash test where it showed no intrusion into the passenger compartment.
Unfortunately for those that are interested in buying one, Gordon Murray Designs has no plans to produce the T.27 or the T.25. Instead, the company hopes to license the design of the car and the efficient iStream manufacturing process that will be used to build it to an existing automobile manufacturer.