Switzerland welcomes back racing as de Silvestro drives through Geneva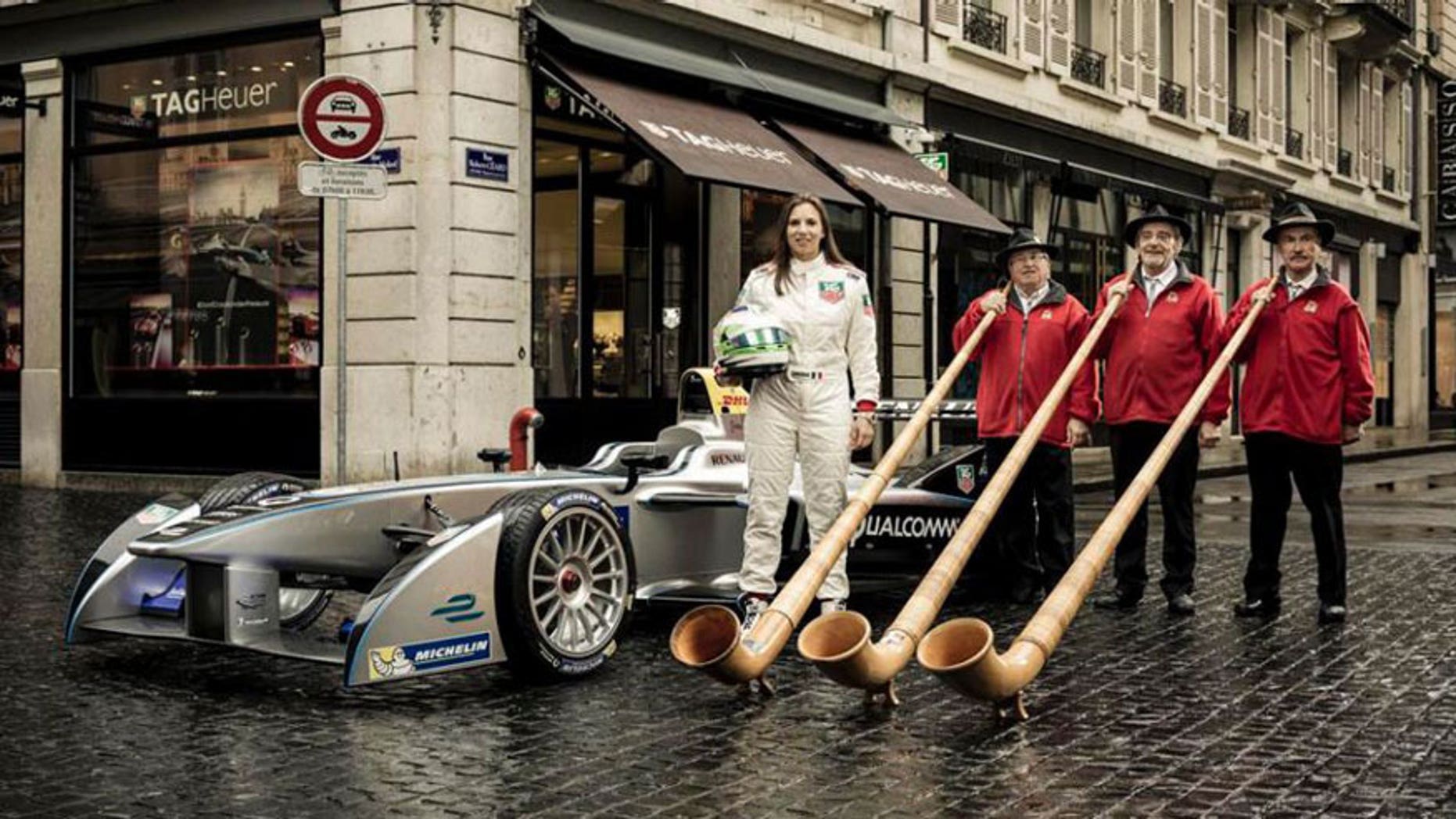 On June 11, 1955, the motor racing world change forever when Pierre Lavegh's Mercedes-Benz was tossed into the grandstands on the frontstretch killing himself and 83 spectators at the 24 Hours of Le Mans.
As a result of the "Le Mans disaster," Mercedes pulled out of Formula One at the end of the 1955 season, and motor racing in Switzerland was banned. There has not been a motor race in Switzerland since 1954.
This ban is still in effect, and was problematic for famed Swiss racing driver Simona de Silvestro, who had to travel outside of her home country to pursue a career in motor racing. De Silvestro made it as high as Formula One, becoming an affiliated driver for the Sauber F1 Team. She has also registered a podium finish in the IndyCar Series.
Last weekend, de Silvestro, who currently finds herself out of a ride for 2015, took to the streets of Geneva, Switzerland in the Spark-Renault SRT_01E – the car that competes in the 2014-2015 FIA Formula E championship.
"It was a special moment for me to drive the Formula E car here in the streets of Geneva on the day which celebrates the return of motorsport in Switzerland," de Silvestro told FIAFormulaE.com. "For me it was the first time I drove the Spark-Renault SRT_01E and the first feeling I had is that there was no noise! For a driver every new challenge is a great experience and this was even more special; the acceleration of this car is really good and I had a lot of fun. I am sure that the American fans will love to see Formula E in Miami and Long Beach in the next weeks."
Switzerland's National Council recently adopted a motion by MP Fathi Derder, who waved the Swiss flag ahead of de Silvestro's Geneva drive, to bring back motor racing (electric vehicle only) back to Switzerland. The new law remains to be confirmed by the Council of States.
Nick Heidfeld was also in attendance, as Geneva gets set for the 2015 Geneva International Motor Show.