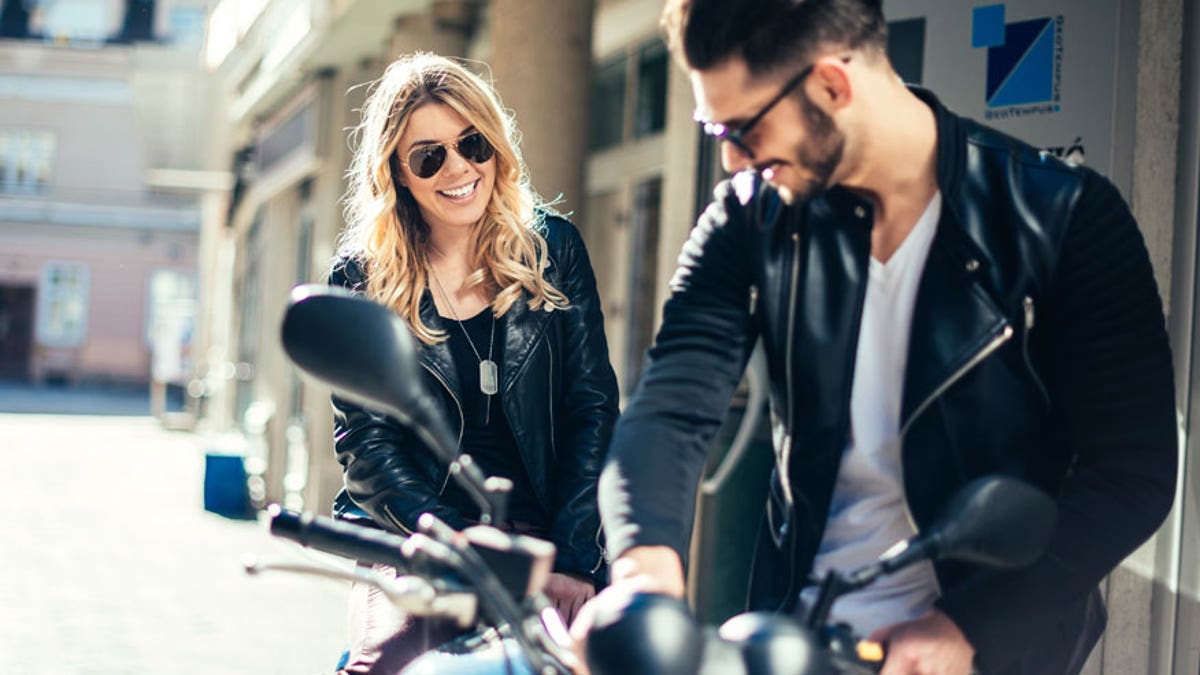 Bikers in motorcycle clothing are more attractive than those at the wheel of a car.
New research found that those wearing bike leathers are more attractive to the opposite sex than when they're wearing regular clothes for driving.
Over 1,000 adults took part in a survey, by motorcycle insurance brokers Carole Nash, which revealed the surprising results.
In five out of six cases, members of the public dressed as motorcyclists were voted as more desirable than when dressed as drivers, making biking leathers and boots the go-to garments for those wanting to impress.
Bikers also trumped drivers in a whopping 76 percent of tests when going head to head about road and safety knowledge.
It's not just levels of attractiveness which came out in favor of motorcyclists as riders are also seen to have positive personality traits. The results showed that people who own a motorbike are viewed as adventurous by a third of the opposite sex (34 percent), closely followed by daring (28 percent) and fun (26 percent).
----------
Coolest motorcycle ever?