Sun glare causes octogenarian to flip car, here's how to avoid the same fate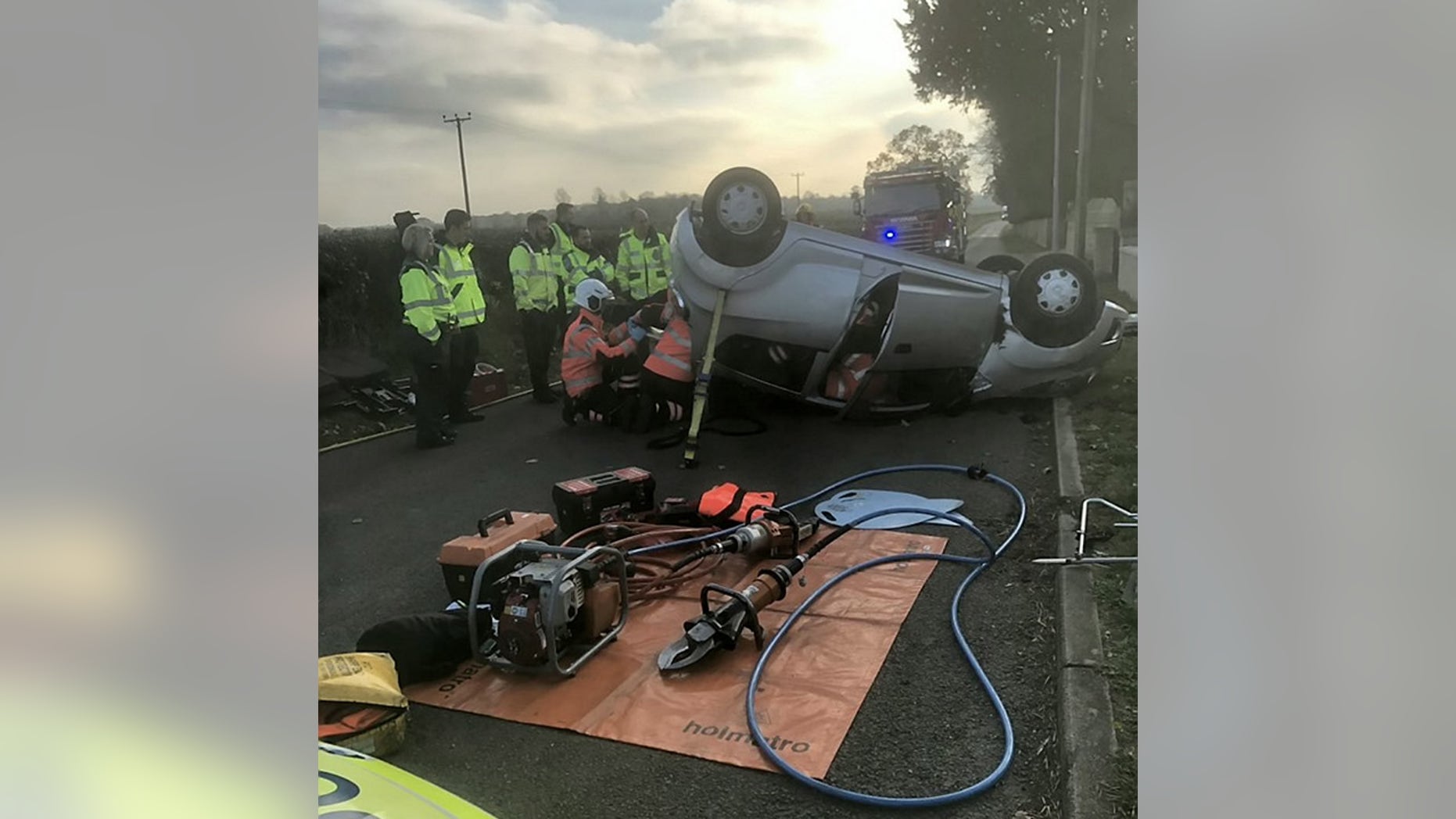 A woman in her eighties is OK after she flipped her car when she was blinded by sun glare and ran into a wall last week.
The accident happened in Marholm, U.K., on Thursday and required emergency crews to cut her out of the vehicle, SWNS reports.
"Great team effort getting her out, fortunately just cuts and bruises," police Tweeted.
The incident highlights an often overlooked road hazard that is responsible for thousands of accidents every year and can be a major contributor to traffic slowdowns during the morning and afternoon commutes. This is particularly true during the winter months when the sun sits lower in the sky for more of the day.
There's no high-tech answer to the problem, but AAA recommends that drivers use sun visors, have polarized sunglasses at the ready, increase the distance to the car in front of them and -- perhaps counterintuitively – turn headlights on to make your car more visible to others, just as you would in rainy or snowy weather.
The group adds that keeping windows clean and the dashboard clear of papers and other clutter that may reflect onto the windshield can also reduce the effects of glare.
ELECTRONIC DRIVING SYSTEMS DON'T ALWAYS WORK, AAA TESTS SHOW