'Starman' set to take a ride into outer space in a Tesla Roadster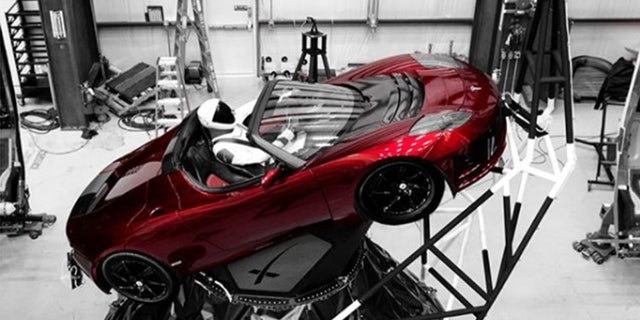 Tesla's stock prices may have dropped out of their highest orbit in recent weeks, but one of its sports cars is set to take a trip into outer space on Tuesday.
And it's bringing a passenger along for the ride.
Elon Musk posted a new image of the old Tesla Roadster his rocket company SpaceX is using as a dummy payload on the maiden flight of its Falcon Heavy rocket, and it now has (what's hopefully) a dummy wearing one of the company's prototype space suits in the driver's seat.
THE 2020 TESLA ROADSTER IS AN ELECTRIFYING SPEED MACHINE
Musk calls him Starman, and he previously said the car would be playing the David Bowie song with that title during the launch.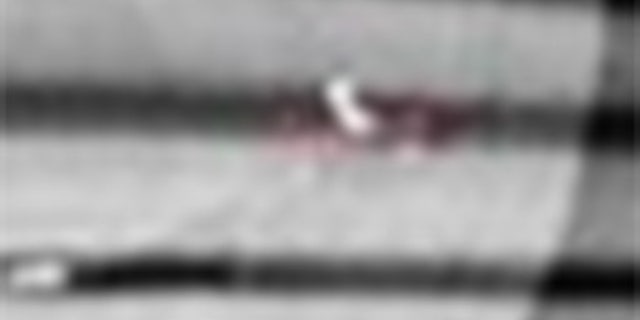 There's even a miniature version of the red roadster and driver mounted to the dashboard.
Several cameras appear to be mounted to the vehicle, so it's likely that video of its insertion into what Musk said will be a "billion year elliptical Mars orbit" will be released afterward.
If the Florida launch is successful, the Falcon Heavy will become the most powerful rocket in and above the world. Space X plans to land all three of its reusable boosters, two on land and one on a drone ship at sea.
UPDATE: Musk tweeted out an animation of the launch and what the Tesla will look like heading to Mars.
ARE YOU FOLLOWING FOX NEWS AUTOS ON FACEBOOK YET?