Smart Unveils Petite Pickup Truck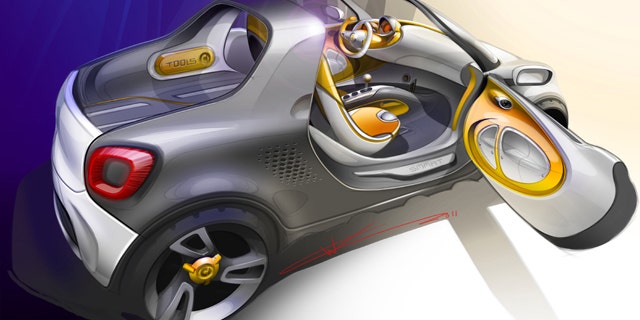 What's the best way to America's heart? Build a pickup truck.
At least that's what the Germans are hoping.
Mercedes-Benz' little sister brand smart (lowercase 's' intended) will debut what may be the world's smallest pickup truck at the North American International Auto Show in Detroit in January.
Called the smart for-us, the tiny two seater is admittedly a tounge-in-cheek concept of an ultimate urban cargo carrier.
Short enough to fit between the axles of a Ford F-150, the for-us has electric drive, an electric tailgate and outlets to charge two of smart's upcoming electric e-bikes in the bed. There's no rearview mirror. Instead, it has a mounting point for a smartphone that links to a rear-facing camera in the back of the vehicle.
Read: 2011 Ford F-150 EcoBoost
The once independently marketed smart brand has seen a steady decline in sales since was launched in the United States in 2008, leading to it being absorbed by Mercedes-Benz USA earlier this year. Only 1,942 cars have been sold through November 2011.
Perhaps a truck isn't such a bad idea. It sure can't hurt.
Click here for more from FoxNews.com Autos