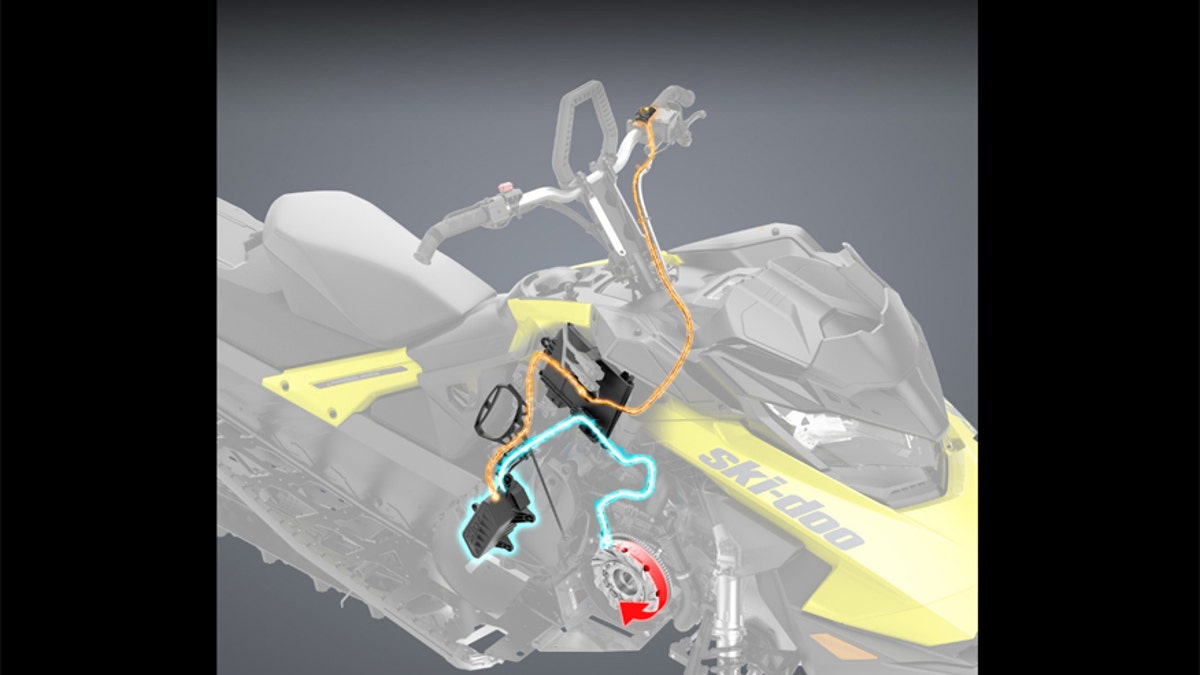 For anyone who has owned a snowmobile, there have largely been two different ways to get the engine started. Traditional pull-start motors are lighter and reliable, but they can be physically taxing. More modern electric starters can be convenient, but they are bulky and add more than 20 pounds. However, a third option has entered the market and combines the best of both worlds.
Within the newly announced 2018 Ski-Doo lineup is the innovative E-TEC SHOT engine starting system. Using ultracapacitors, it's a lightweight way to provide an electrical charge without a battery, starting motor, or ring gear. With just one pull-start in the morning, the SHOT system will be charged and ready to start the engine throughout the day.
More: The whole family can ride through the snow in the Whitefox four-seater snowmobile
Helping announce the technology were Adam Savage and Jamie Hyneman of Discovery Channel's Mythbusters. Using Rotax E-TEC technology, the SHOT system charges a 2-pound ultracapacitor after the first pull-start. These are basically lightweight batteries that can hold a charge for up to 30 minutes after the engine has been turned off. For subsequent starts, this stored energy is used to convert the magneto into an electric motor. It turns the crank, then the E-TEC injects and ignites the fuel to get the engine going.
"With SHOT, we are once again bringing to the market an industry-first invention created by our engineering teams in Canada and Austria," BRP president and CEO Jos Boisjoli said in a statement to PowerSports Business. "I'm convinced it will become a benchmark in the snowmobiling industry."
Over half of BRP's 2018 Ski-Doo lineup is already available with the REV Gen4 platform with Rotax 850 E-TEC. This includes the Summit, Freeride, and Renegade Backcountry. The highest performing X-RS packages of the MXZ and Renegade sleds will also feature the new SHOT system.