Shaquille O'Neal just bought a Ford truck that's taller than him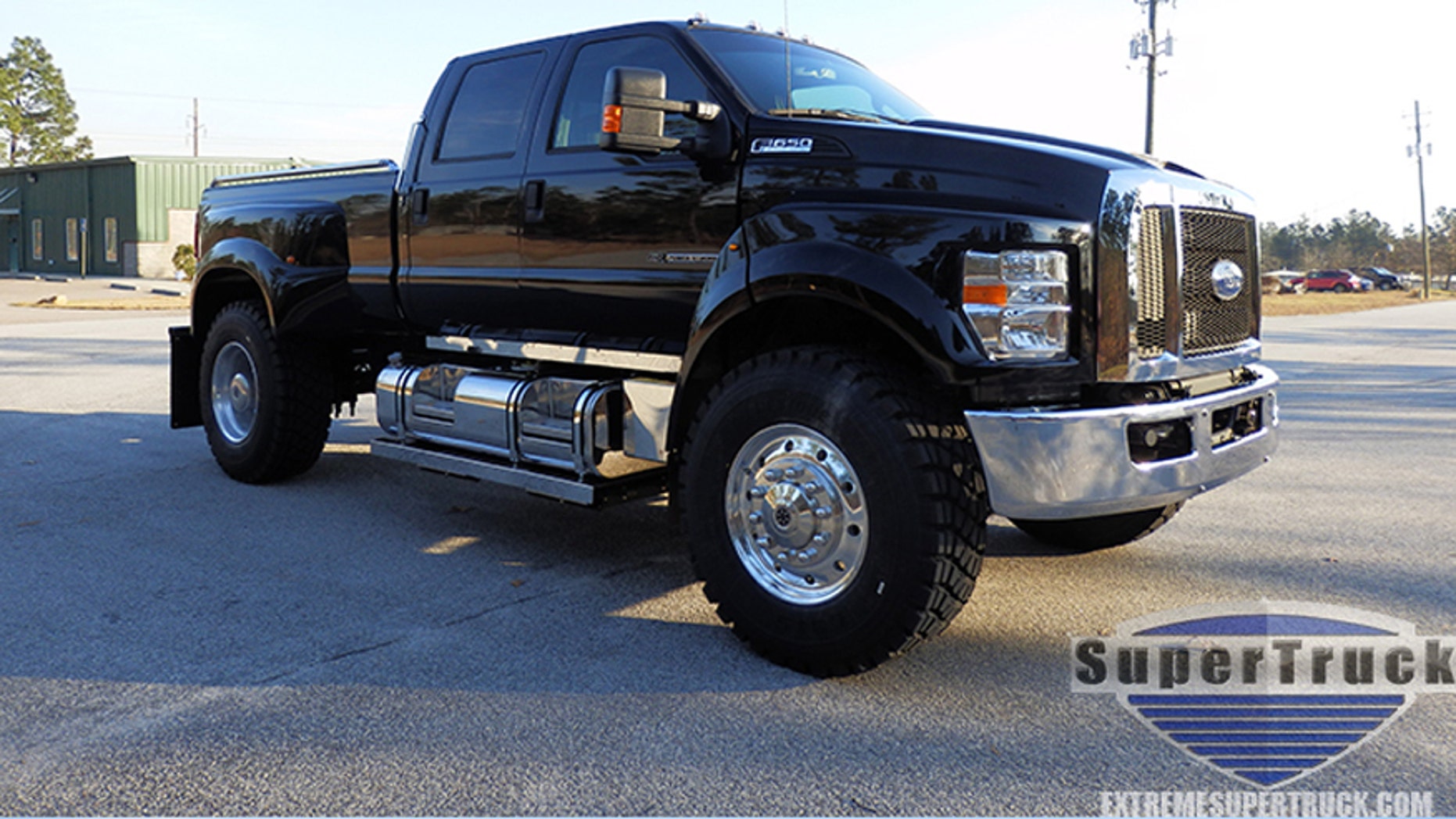 Shaquille O'Neal has a Superman tattoo on his arm, and now he has a Supertruck to go with it.
The 7' 1" NBA great picked up a 7' 5" Ford F-650 pickup from Wade Ford in Smyrna, Ga., and tweeted his love to "FORD FOR MAKING TRUCKS FOR BIG GUYS."
The automaker actually had an assist on this one from an Augusta-based outfit called Supertruck that converts Ford's commercial F-Series models into a variety of colossal customs, including a stretched six-door model.
Shaq's features a pickup bed, stainless steel fuel tanks, updated suspension, leather-upholstered interior and likely cost in excess of $110,000. Wade Ford tells Fox News that he went with the 6.7-liter Powerstroke diesel V8 in lieu of the gas V10.
FOX BUSINESS DRIVES THE F-650:
The F-650 is a Class 6 heavy duty truck, the largest type available that doesn't require a commercial driver's license to operate.
Shaq, who lives on a relatively modest 14-acre estate outside of Atlanta, also bought an F-350 from the dealer a few weeks ago, which is basically an economy car compared to the Supertruck.
2017 FORD F-150 RAPTOR IS A DIFFERENT KIND OF SUPER-TRUCK: