Serena Williams becomes Lincoln brand ambassador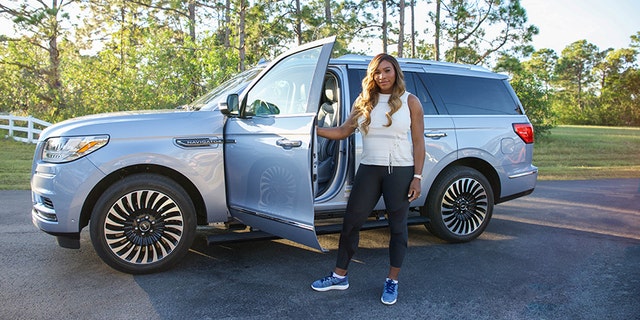 Serena Williams is trading in her Aston Martin for a Lincoln.
The Ford-owned luxury brand has announced that the 23-time tennis Grand Slam champion is becoming its latest Brand Ambassador, a gig she previously had with the British sports car company.
Williams will be appearing in a series of videos on social media featuring the Lincoln Navigator SUV that highlight her multitasked life as a professional athlete, businesswoman and new mom.
In a press release announcing the partnership, the 36-year-old said that the first vehicle she ever bought at 18 or 19 was a Navigator that she named "Ginger" and drove for eight years.
The Navigator was named North American Truck of The Year for 2018. Ford Executive Vice President and President, Global Operations, Joe Hinrichs told Fox Business on Monday that it's been selling so quickly that they only sit on dealer lots for a week before they're sold-- compared to an industry average of 36 days -- and that the automaker is making investments to increase production by 25 percent to meet demand.