Scary-good new car deals for Halloween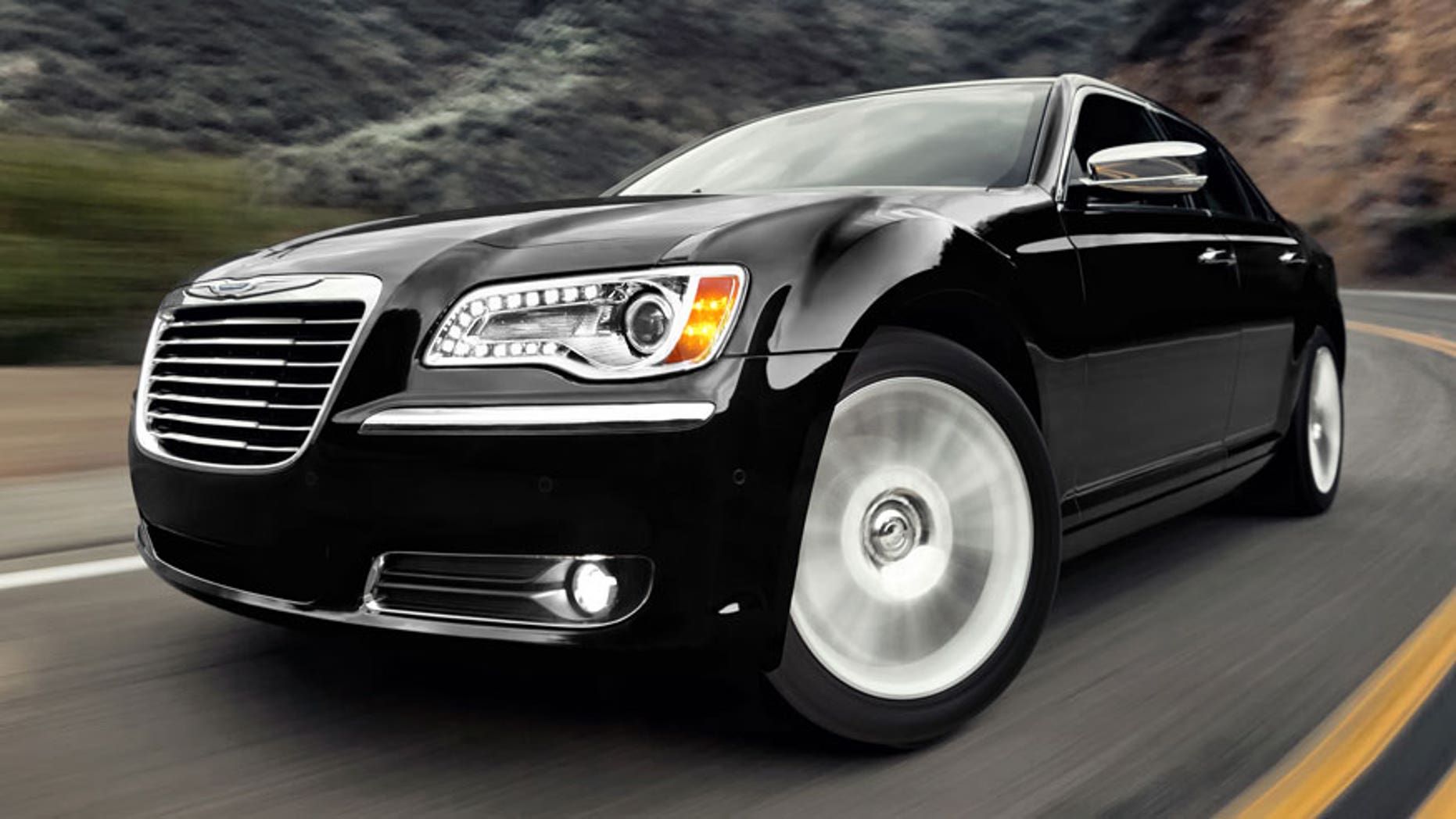 With the 2015 model year now well underway, there are some scary-good new-car deals available on some very decent leftover 2014s. The cars and SUVs highlighted here each offer potential savings of $2,500 or more, and they carry incentives through at least Halloween.
To make sure these cars are more treat than trick, we focused on those that meet Consumer Reports' stringent criteria to be recommended, meaning they scored well in our testing, have average or better reliability in our latest subscriber survey, and performed well in government or insurance-industry safety tests, if evaluated.
For this grouping, we ranked the models based on dollar savings. Predictably, the best deals are found on the largest, priciest vehicles. But there are several midsized models here that come with generous incentives.
While compiling this list, we also saw that several 2015 models currently have $2,000 or more available in potential savings, including the Chevrolet Malibu and Traverse, Ford Expedition EL and Fusion, GMC Acadia, and Kia Optima.
More From Consumer Reports
Specific savings for each model, including other trim variations, can be found via the Consumer Reports car model pages. (Before taking a test drive, read: "Should I Buy an End-of-Summer New Car?")
Each vehicle featured below is a 2014 model, with the exception of the Traverse, and all incentives expire on or after Oct. 31.
See all current Best New Car Deals, or use our New Car Selector to create your own list of vehicles by sorting and filtering by the factors that matter most to you.
A large, American-style sedan, the Chrysler 300 is big on style, luxury, and power. The cabin is plush, with many padded surfaces, well-finished leather, and believable fake-wood trim. Front- and rear-seat space is generous, with truly adult-scale accommodations. The 5.7-liter V8 is punchy, but fuel economy is only 18 mpg overall with the five-speed automatic. Instead, the 3.6-liter V6, with its smooth eight-speed automatic, stately ride, and responsive handling, is a bargain luxury sedan and our preferred choice, as highlighted here. The V6 model averaged a good 22 mpg overall in our tests. The Uconnect touch-screen infotainment system is one of the best in the industry. Reliability of the V6 has been average; the V8 has improved to above average.
| Make/model | MSRP | Invoice | Potential savings |
| --- | --- | --- | --- |
| Chrysler 300C | $38,390 | $36,694 | $6,122 |
A full-sized SUV with a full-sized discount, the Ford Expedition is the right tool for big jobs. It is offered in standard and EL, for extra length, configurations. The EL is capable of seating eight, toting a huge amount of cargo, and generous towing capacity. The roomy third-row seat folds flat into the floor or seats three adults with ease. The coarse-sounding V8 produces 310 hp, and it is mated to a six-speed automatic transmission. Our tested EL felt sluggish and returned just 13 mpg overall. Handling is relatively responsive for such a large vehicle, but braking distances are long. An updated 2015 Expedition has recently gone on sale (and it already carries incentives). Consequently, the outgoing model has huge savings.
A big highlight is the Maxima's strong, smooth V6 engine. The 290-horsepower, 3.5-liter engine gives the car quicker acceleration than some V8s. Fuel economy is 22 mpg overall—but on premium fuel. The steering is overly light at low speeds but then firms up rather abruptly, which takes away from the car's handling. The ride is comfortable, particularly on the highway, though a little firm at low speeds.  Wind and road noise are hushed, making for a quiet cabin. The front seats provide good support, with an adjustable thigh-cushion extension. Overall, the rear seat has less room than that of the Altima, with limited head room. A redesign is on the horizon.


Cadillac has long chased BMW, and the ATS luxury sedan is as close as an American sedan has ever come to the 3 Series. The ATS is an absolute blast to drive. Its sharp handling and eager performance give up nothing compared with the best European sports sedans. We actually prefer the lively steering in the Cadillac over the latest BMW 328i we tested. The ride is taut and controlled without being punishing or harsh. Braking performance is outstanding. Interior fit and finish is impressive, and the front seats are very comfortable. But the CUE infotainment system, with its flush buttons, is very convoluted and frustrating to use. Try before you buy. The turbocharged four-cylinder ATS has better predicted reliability than the V6.

The most luxurious of General Motors' three-row crossovers, the Enclave is set apart from the Chevrolet Traverse and GMC Acadia by nicer interior finish, a quieter cabin, and a softer ride. The large Enclave feels more responsive in corners than some Buick sedans, with quick steering response and decent feedback through the steering wheel. The 288-horsepower, 3.6-liter V6 engine often feels taxed by the Enclave's hefty 5,100-pound weight, but when pushed, it delivers good performance. A notable downside is that it returns just 15 mpg in mixed driving on regular fuel, although this may be offset by available savings. Forward-collision and lane-departure warning systems are available.
The LaCrosse is a sophisticated and thoroughly modern sedan made more attractive by cash on the hood. Quiet, roomy, and luxurious, it offers responsive handling and a steady ride—qualities not normally associated with past Buicks. Aided by an electric motor to improve fuel mileage, the 182-hp, 2.4-liter four-cylinder engine delivers good performance while returning an impressive 26 mpg. Called eAssist, this light hybrid system also shuts off and restarts the engine at stops. Most test drivers found the auto stop/start feature unobtrusive, and the six-speed automatic transmission shifts smoothly. A 2014 freshening included an updated interior with simplified controls and new seats. There are also several electronic safety features such as forward collision alert, lane departure warning, and rear cross-traffic alert. Reliability of the four-cylinder has improved to average.
The smart Mustang money is on the V6 coupe. With a low base price and 305 horsepower on tap, it delivers a lot of bang for the buck—especially with the generous discounts available. In fact, the potential savings comes within $200 of those offered on the mighty GT. With the next-generation Mustang coming soon, Ford is putting a bundle of cash on the hood. The refined and punchy V6 attained an impressive 24 mpg overall in our tests, including 35 mpg on the highway. Despite its old-school, solid-axle rear suspension, the Mustang feels agile and athletic and maintains an even keel winding through twisty turns. Quick, well-weighted steering conveys a decent amount of road feel. A rolling piece of Americana, the Mustang boldly waves the flag and boasts big-time incentives on all variations.
With a distinctive boxy shape that combines elements of a SUV, minivan, and station wagon, the Flex is a very functional and versatile vehicle. The base V6 engine has been updated over the years in an attempt to improve acceleration and fuel economy, but it still falls short on refinement. The Flex also has the frustrating MyFord Touch interface. On the plus side, the ride is comfortable and the cabin is quiet and spacious. The sofalike front seats are big and supportive. Rear-seat room is cavernous, with a usable third-row seat and generous cargo space. There's no disguising the Flex's bulk in corners, where it feels large and ungainly even compared to some SUVs.
A well-honed and satisfying sports sedan with a European feel, the Regal is based on a design from Opel, GM's German subsidiary. Handling is agile, steering is quick, and the ride is taut and steady. The quiet and nicely furnished interior has firm, well-supporting seats and excellent fit and finish, but the rear seat is snug. A 2014 freshening brought a new 259-hp, 2.0-liter turbocharged four-cylinder, which improved performance and fuel economy. Controls were simplified, the infotainment system upgraded, and all-wheel-drive was made available on all trim lines. Our tested Regal was quick, fairly quiet, and delivered 24 mpg overall. The optional eAssist mild hybrid enhancement could boost that to about 29 mpg.
A roomy family hauler, the Traverse provides generous passenger space in all three rows. In fact, the Traverse is capable of seating up to eight adults while still leaving some cargo space. Drivers and passengers should appreciate the quiet cabin, comfortable seats, and well-finished interior. Despite its size, the Traverse handles surprisingly well. Power is decent from the direct-injected 3.6-liter V6 engine but at 16 mpg overall, fuel economy falls somewhat behind the curve. The Traverse is a smart alternative to a traditional truck-based SUV, such as the Chevrolet Tahoe, unless there is a need to tow heavy trailers or do serious off-roading.
—Jeff Bartlett with Todd Young
Copyright © 2005-2014 Consumers Union of U.S., Inc. No reproduction, in whole or in part, without written permission. Consumer Reports has no relationship with any advertisers on this site.