Rule requiring new vehicles to have rearview technology goes into effect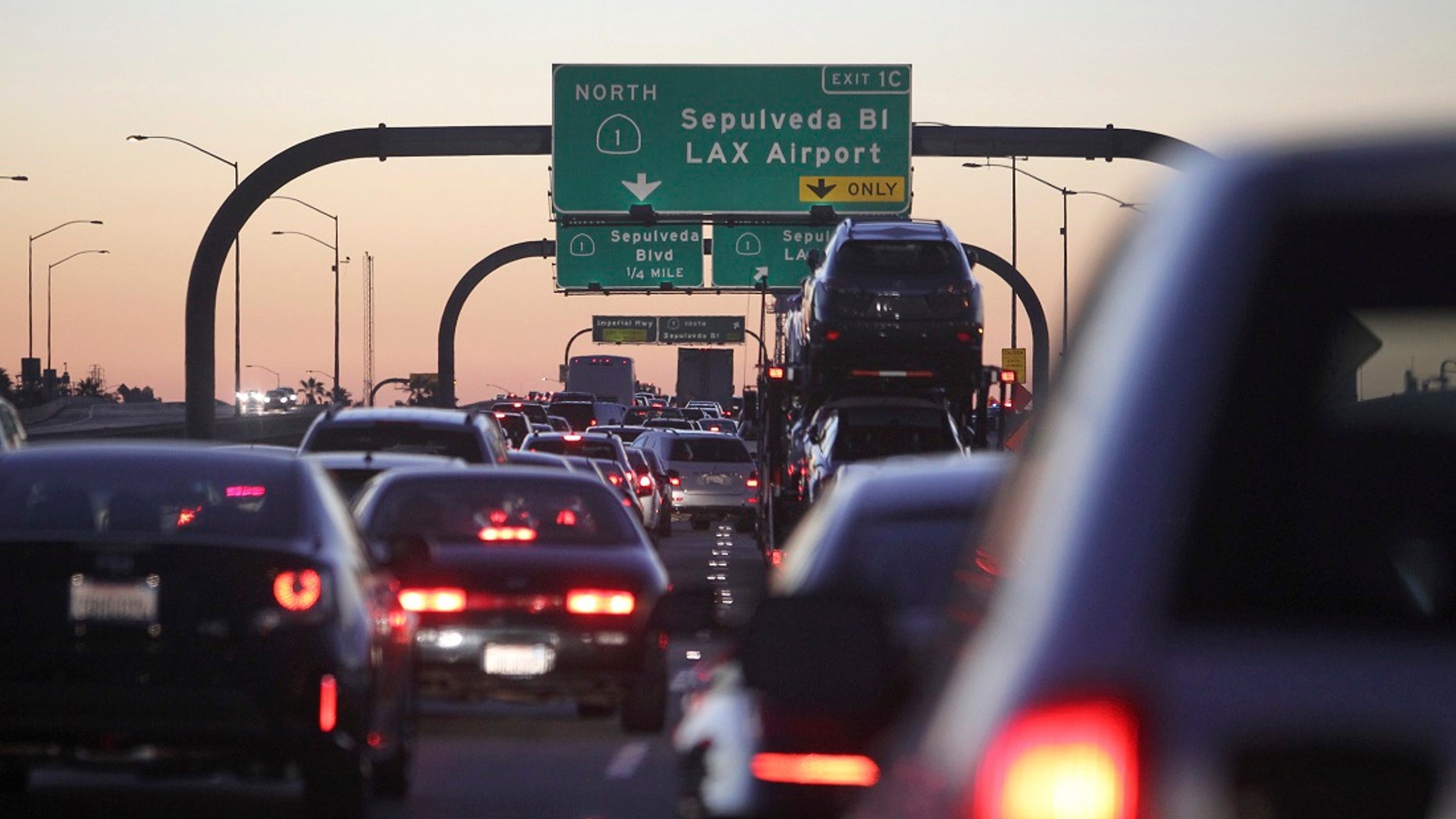 A National Highway Traffic Safety Administration (NHTSA) rule issued in 2014 mandating that cars have rearview technology has gone into full effect.
The Los Angeles Times reports it happened Tuesday, and that "all cars, buses and trucks under 10,000 pounds manufactured or made to sell in the United States are required to have rearview video systems."
One person speaking out: Dr. Greg Gulbransen, who killed his two-year-old son Cameron in a 2002 back over accident.
"It's been a long fight, but we're thrilled this day has finally come," the father said in a statement. "It's a bittersweet day because this rule should have been in place many years ago. Though his own life was short, my son Cameron inspired a regulation that will save the lives of countless others."
DALLAS RESTAURANT'S GUN REGULATION SPARKS CONTROVERSY WITH NRA
A 2007 bill named after the toddler became a public law in February 2008, which the Times reports "required that federal transportation officials write a regulation addressing vehicle rear visibility."
"Regulators and automakers later agreed that rearview cameras would be the best solution," the news outlet explained.
The Department of Transportation was sued in 2013 for pushing back the rule mandating the cameras by several consumer safety groups, Reuters reported at the time.
The final rule from the NHTSA was issued in March 2014, which "requires all vehicles under 10,000 pounds, including buses and trucks, manufactured on or after May 1, 2018, to come equipped with rear visibility technology that expands the field of view to enable the driver of a motor vehicle to detect areas behind the vehicle to reduce death and injury resulting from back over incidents."
"NHTSA prioritizes safety on U.S. roads, and today we've reached an important milestone," NHTSA Deputy Administrator Heidi King told ABC News in a statement. "This technology helps drivers see behind the vehicle, which we anticipate will help save lives and prevent injuries."
The Associated Press contributed to this report.