Roush P-51 Ford Mustang is ready for a dogfight with a Hellcat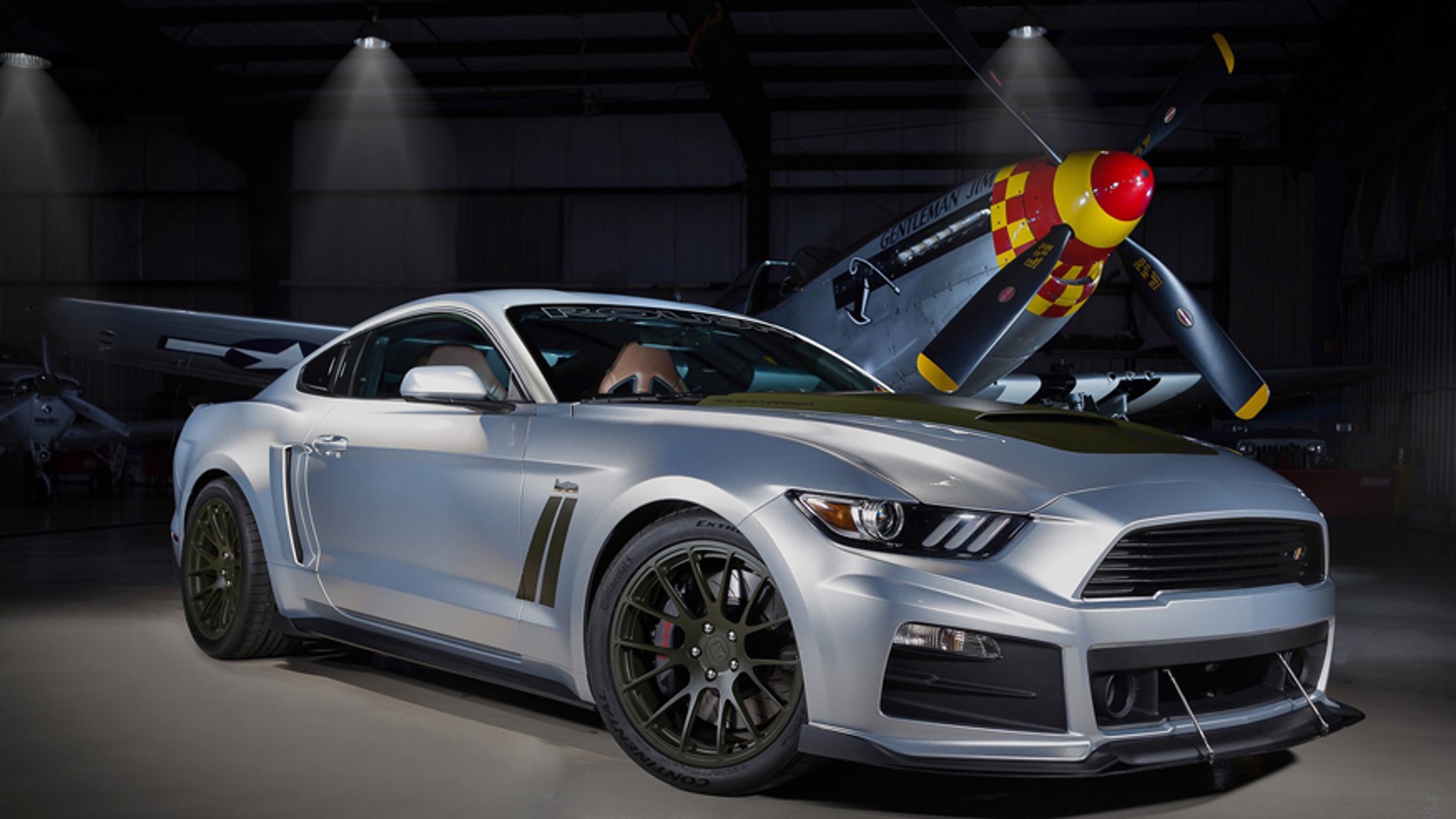 Roush Performance has unleashed its latest P-51 Warbird-inspired Ford Mustang, and it sounds like it can it fly.
The silver and olive green coupe is a performance pack-equipped Mustang GT Premium with a Stage 3 Phase 2 Roushcharger supercharger fitted to its 5.0-liter V8 that, along with other upgrades, is good for a Hellcat-beating 727 hp.
It's loud, too. But only as loud as you want it to be. An app-controlled active exhaust system lets you adjust the volume. A stealth P-51? The Army Air Forces could only have dreamed.
Roush beefs up the six-speed manual transmission with updated rotors and friction pads, and also offers the P-51 with a six-speed automatic. Handling modifications include a three-stage height-adjustable coilover suspension, carbon fiber splitter and spoiler, and 19-inch forged alloy Weld wheels wrapped in aggressive Continental ExtremeContact Sport tires.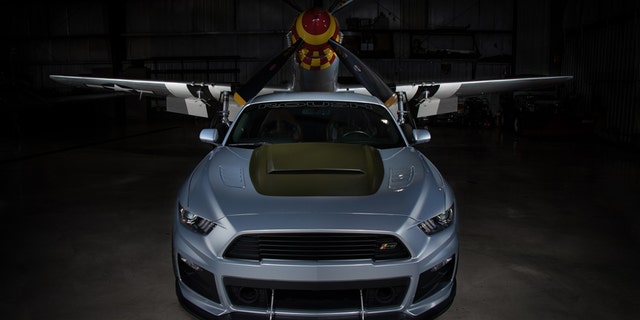 NEW HIGH PERFORMANCE FORD MUSTANG LEAKED IN PHOTOS
Retro brown leather upholstery on the seats and doors is added to the Mustang's already aeronautical-looking cabin (the speedometer is marked Ground Speed, after all), along with a commemorative plaque, Jack Roush's autograph on the dash and a red shifter knob that hat tips the mixture control knob in the original P-51.
The price is $42,500 on top of the donor car, so figure about $85,000 out the hangar door. Only 51 examples will be built for 2017, so it's a rare bird.
----------
RETURN OF THE SHELBY GT350: