Ronald Reagan's classic Jeep visits Washington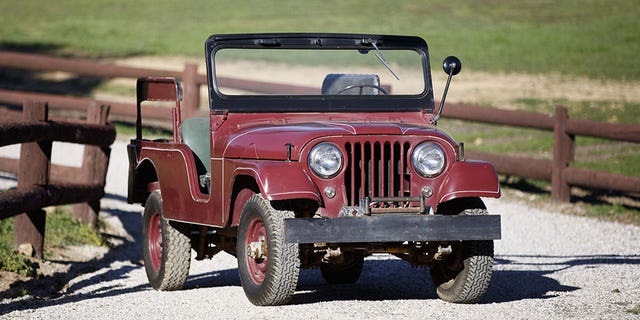 Yep, Ronnie was a wheeler.
A 1962 Willy's Jeep CJ-6 once owned by President Reagan is on display on the National Mall in Washington, D.C., as part of the Cars at the Capital event organized by the Historic Vehicle Association.
The used 4x4 was a Christmas gift from his wife Nancy in 1963, and was famously driven by him around their Rancho del Cielo in California's Santa Ynez mountains well into his presidency.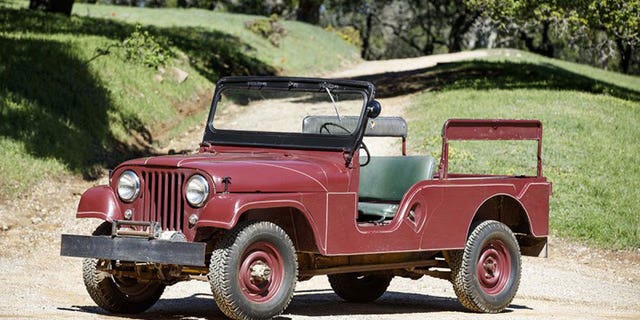 The red CJ-6 was originally painted green, and features side-facing rear bench seats, a 134 cubic-inch flathead four-cylinder engine, Dana axles, a Spicer transfer case, and an 8,000-pound winch. It's been preserved in an unrestored condition.
Reagan's longtime friend and Attorney General, Edwin Meese, told WTTG that the President always loved taking it out for a spin when he vacationed at Rancho del Cielo, which was the only time he was allowed to drive while in office. It's currently owned by the Young America's Foundation, which also owns the ranch.
The Jeep will be displayed in a glass enclosure on the National Mall through April 26 and become the 10th car entered into the associations's National Historic Vehicle Register, which began in 2014. After that, it's back to its back to the ranch, where it lives alongside Reagan's 1983 CJ-8 Scrambler and 1978 Subaru Brat.