Rod Stewart's historic 1971 Lamborghini Miura expected to sell for a fortune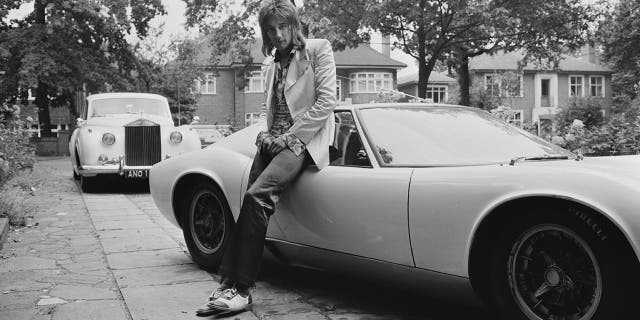 Do you think it's sexy?
There are many who consider the Lamborghini Miura to be the most beautiful supercar of all time and superstar Rod Stewart is one of those who succumbed to its charms. And now a white Miura P400 S that Stewart purchased in 1971 and owned for five years is heading for auction.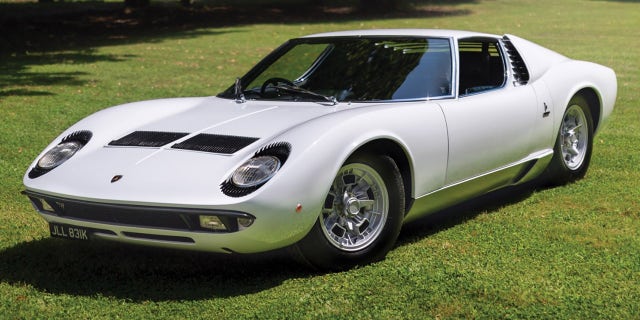 The singer wrote in his 2012 autobiography "Rod" that his love of cars was what got him to pursue a singing career.
'I wanted to get enough money to buy a car, pure and simple. I could only do two things — sing and play football, and I was too lazy to play football professionally," he wrote" "So music it was. With hindsight, it wasn't a bad choice.'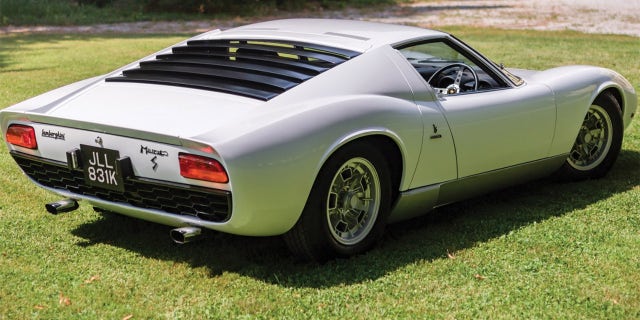 He's owned a long string of Lamborghinis and other exotics since then, but few can compare with the Miura. Introduced in 1966 it set the template for all of the supercars that followed with its low-slung body, V12 engine and then-blistering 170 mph top speed.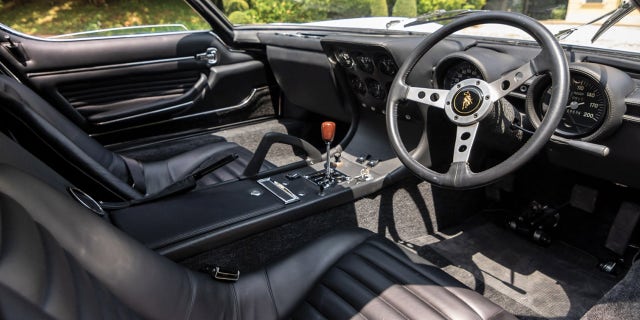 Stewart's right-hand-drive model was equipped with a black interior, factory air conditioning and seatbelts, all optional equipment at the time. Priced at around $20,000 when new, the 28,000-mile car was recently restored to its original condition by Lamborghini at a cost of over $450,000.
It's scheduled to cross the block at the RM Sotheby's auction in London on Sept. 5. With less than 800 made over its seven-year production run, even an ordinary Miura like this is worth $1.5-$2 million today, but this one is far from ordinary.
EXCLUSIVE: STEVE MCQUEEN-LINKED DUNE BUGGY MAY BE A STUNT CAR FROM HIS UNFINISHED EPIC FILM "YUCATAN"