Retro ride: Firebird Trans Am Super Duty 455 returns with 1,100 hp
Ever since Trans Am Worldwide first brought its modern take on the Pontiac Firebird to the New York International Auto Show two years ago, business has been booming.
The Tallahassee-based company that was started in a barn in 2011 to do what General Motors no longer could now has 30 employees and a months-long waiting list for its Chevy Camaro-based, Firebird Trans Am-style muscle machines.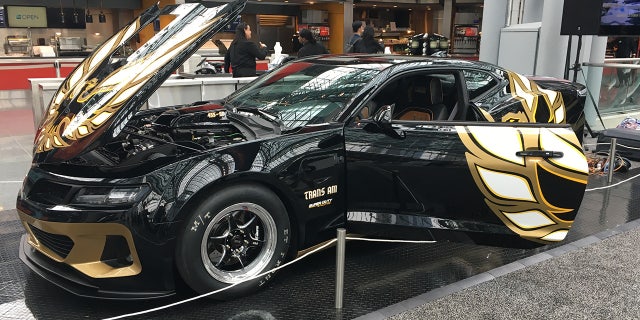 The growing outfit has sold about 200 of the redesigned and reengineered cars around the world at prices ranging from $70,000 to over $200,000 and has a months-long waiting list of people ready to buy one.
That high figure is the price for its latest model, a Super Duty 455 equipped with a drag racing package that includes a specially-tuned Eibach suspension, a Strange 9-inch rear, Mickey Thompson slicks and a supercharged 7.4-liter V8 with methanol injection that can send up to 1,100 hp to the rear wheels when it's running on race gas.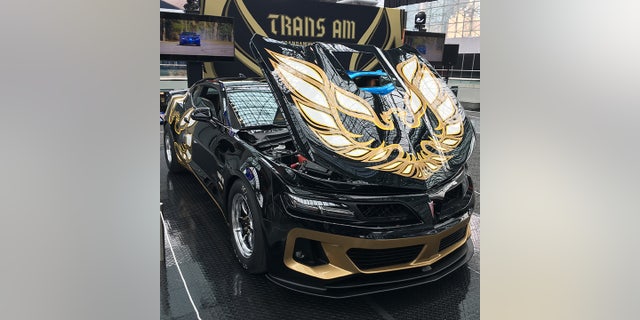 The "screaming chicken" hood decal comes with it, and you can probably talk co-owner Tod Warmack into a set of T-Tops, which is currently offered on the company's milder models.
Far from slapdash customs, each Camaro is stripped down to its chassis and has over 380 parts either modified or replaced in the transformation, which includes several sections of carbon fiber bodywork.
As for what's next from the company, the Trans Am Worldwide team thinks that the cars have all the power they can handle, so it's working on a new design that's not a Trans Am.
So, what is it?
Warmack says we'll have to come back to the show next year to find out.