Rare 4x4 Ford Mustang surfaces in The Netherlands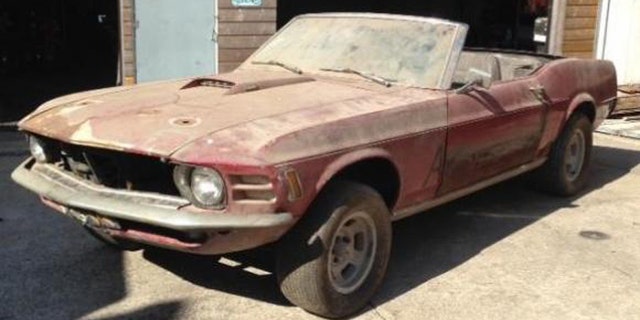 NEWYou can now listen to Fox News articles!
As odd as a 4x4 pony car sounds, a barn seems like a good place to find one.
A very unique convertible 1970 Ford Mustang is for sale in The Netherlands.
According to the sellers, the red drop-top is equipped with a Ferguson Research four-wheel-drive system. They say they've owned it for 27 years, and just don't have the time to restore it.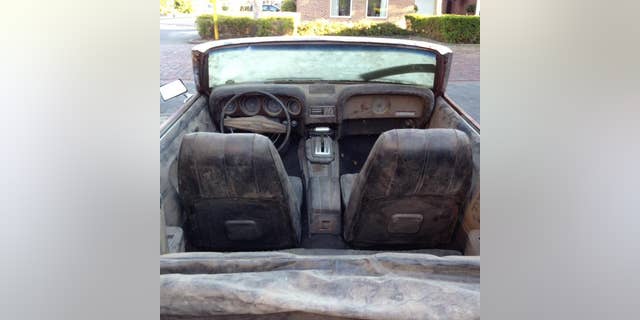 It's known that Ford commissioned the British company to build at least two prototype 4x4 Mustang coupes in 1964 for evaluation, but the cost of the system was deemed too high and the feature never made it into production. Ferguson stuck with the technology, however, and it was later offered in the Jensen Interceptor, starting in 1967.
But it apparently never gave up on the idea of an all-weather Mustang. BarnFinds.com reports that the Dutch Mustang was "factory equipped" with the system, presumably by Ferguson, and the car literally stored in a Dutch barn.
Even without the four-wheel-drivetrain, the car is a rarity. Assuming its engine is stock, it's one of only 379 convertible Mustangs built that year with a 351 V8 and automatic transmission, according to "Mustang by the Numbers."
From the photos in the listing, it's clear that there's plenty of corrosion, but the car remains licensed for road use and it has just 32,641 kilometers on the odometer.
As far as the price is concerned, there's no estimate to how much it is worth, but all offers are being entertained.
2017 DODGE CHALLENGER GT: FIRST ALL-WHEEL-DRIVE MUSCLE CAR: