Radical FMX bike designed to fly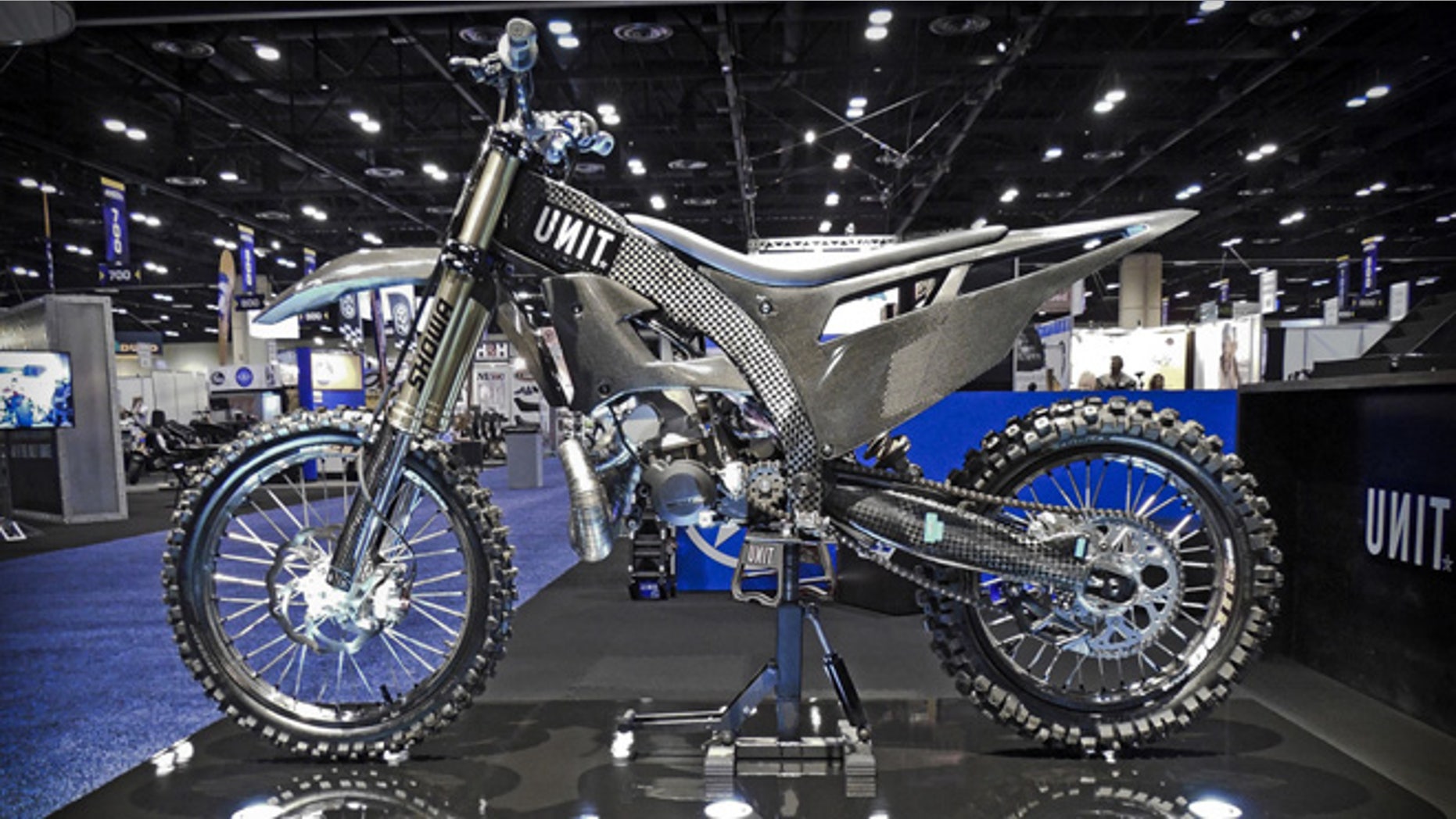 Clothes may make the man, but this bike should make him fly.
Extreme sports clothier Unit has commissioned a radical freestyle motocross (FMX) bike that's set to push the sport to the next level.
The Skycraft is an ultra lightweight carbon fiber motorcycle designed and built specifically for FMX by Australia's Triple Eight Race Engineering.
Instead of modifying an existing bike, Triple Eight started from the ground up and constructed a monocoque frame entirely from carbon fiber.
The Skycraft is so minimally designed that it carries its fuel within the frame, and its carbon fiber rear swing arm doubles as a silencer for the exhaust.
The wheel rims are also carbon fiber, while the bolts, axles and shock spring are all made from titanium
The result is a bike that weighs just 165 pounds complete with its KTM two-stroke engine. That's about 25 percent lighter than a typical FMX bike and could facilitate never before seen aerial tricks.
But don't go looking for one at your local motorcycle shop anytime soon. Unit isn't planning to put the Skycraft into production, it's just building a few for its riders to compete with in the hopes of laying the ground work (or is it skywork) for a new generation of FMX bikes.