Racer survives 370 mph crash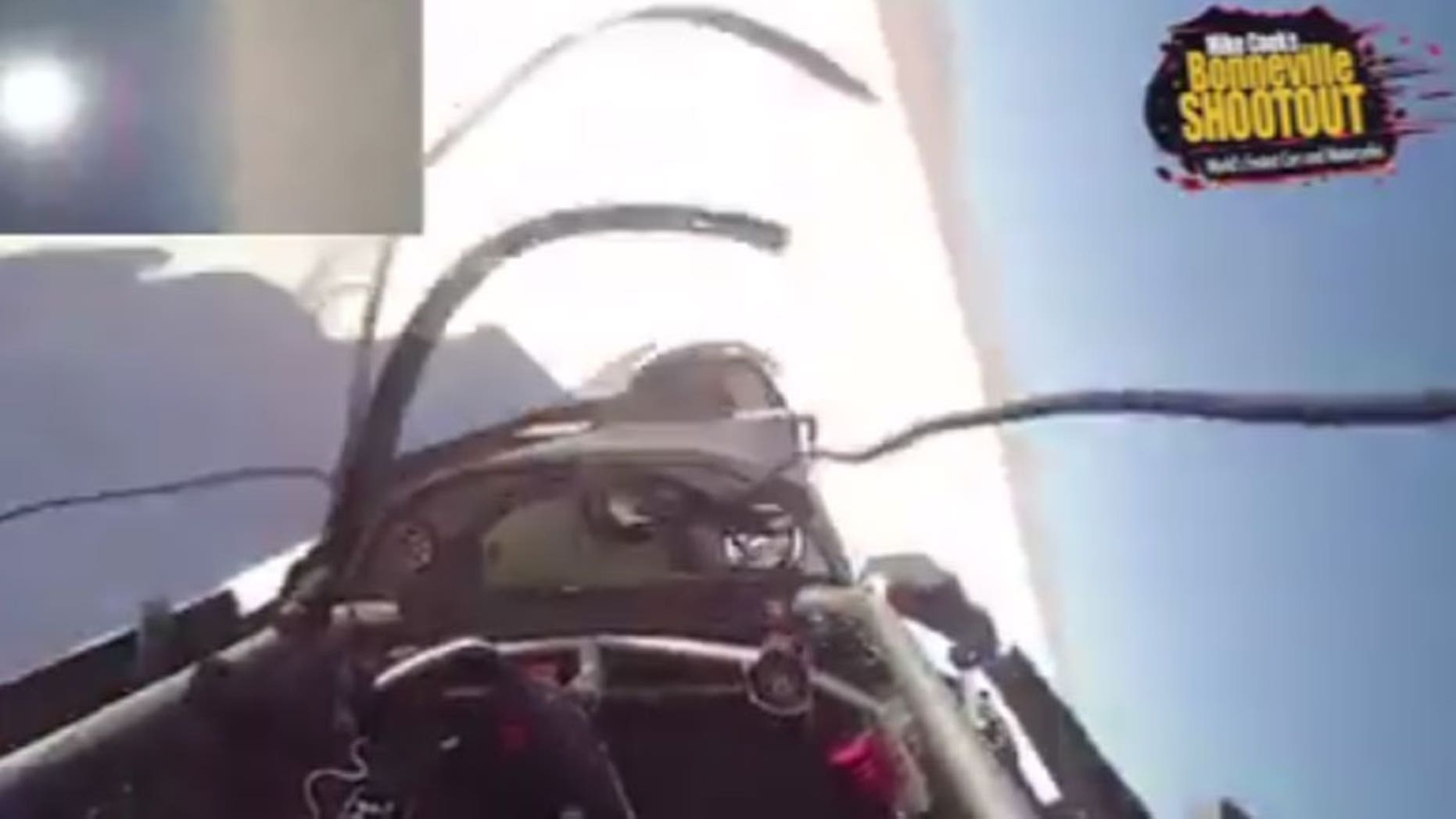 The Speed Demon has been dancing with the devil.
Land speed record holder George Poteet suffered a major crash at 370 mph during a test run on the Bonneville Salt Flats earlier this month, and the accident was caught on his in-car camera.
Poteet was behind the wheel of his 2000 hp "Speed Demon" streamliner, in which he set the piston-powered wheel-driven land speed record of 439 mph and has hit a peak speed of 462 mph.
About a minute into the pass, three miles from the starting line, the car can be seen veering off course as Poteet attempts to regain control, but then goes sideways and into a series of rolls, the canopy and much of the bodywork ripped from the car.
The safety cage remained intact as it dug into the ground, salt flying everywhere, and Poteet was able to extract himself from the car. He was taken to a hospital for observation, but returned to the flats the next day to thank everyone who came to his assistance.
Poteet has his sights set on hitting 500 mph in the car, which is currently powered by a forced-induction Chevrolet V8, but water on the flats this year forced the event he was taking part in, Mike Cook's Bonneville Shootout, to shorten its course, only allowing for practice runs. But Poteet's not the only land speed record chaser that ran into trouble this year.
Danny Thompson has been after the naturally-aspirated wheel-driven mark, driving his Challenger 2 well over 400 mph. At the end of one 390 mph pass in early August, the force of the parachute opening set off his fire extinguisher, blinding him with foam as he brought the car to a stop.
He was also OK, but the car suffered a blown clutch on a subsequent run before he could get the record. Thompson plans to be back on the flats at the SCTA World Finals next week. No word yet on when Speed Demon will be back in action.