Police pull over SUV towing boat trailer made with wood pallets and duct tape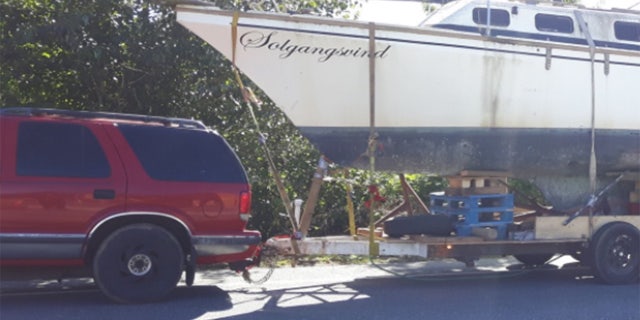 This trailer was definitely not shipshape.
Police near Vancouver, Canada, pulled over an SUV driver this week for towing a sailboat precariously perched on a ramshackle trailer that had been customized with wood pallets and duct tape.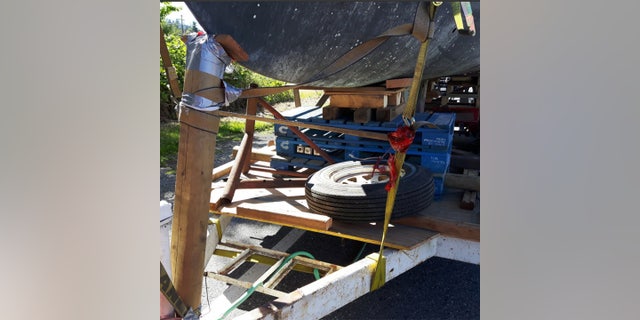 The bow of the vessel (named Solgangsvind, which is the name of a costal wind in Norway) was supported by a post held in place with straps.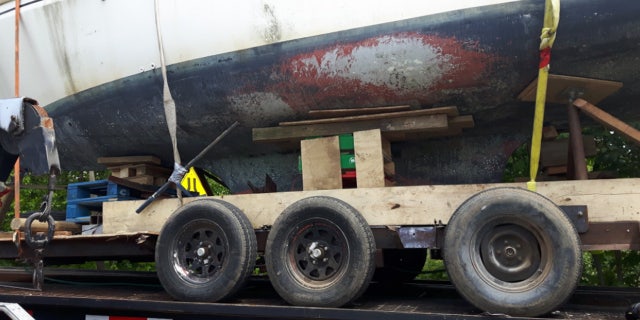 An Abbotsford police spokesperson said via Twitter that the contraption also had a homemade third axle and no brakes. and declared that it was an example of "how not to tow your boat this summer." With some irony, the trailer was hauled away on a bigger trailer.
The driver was fined the equivalent of about $1,500, which could buy a pretty decent and road legal trailer.
Oddly, CTV News noted that the same Twitter account posted photos just last week of a sedan carrying tree limbs on its roof, rear window and trunk that were held in place with an "old garden hose."
WILD: OVERLOADED PICKUP FULL OF FURNITURE HAS POLICE ASKING 'WHAT COULD GO WRONG?'