Police free two dogs left in 'blazing hot' car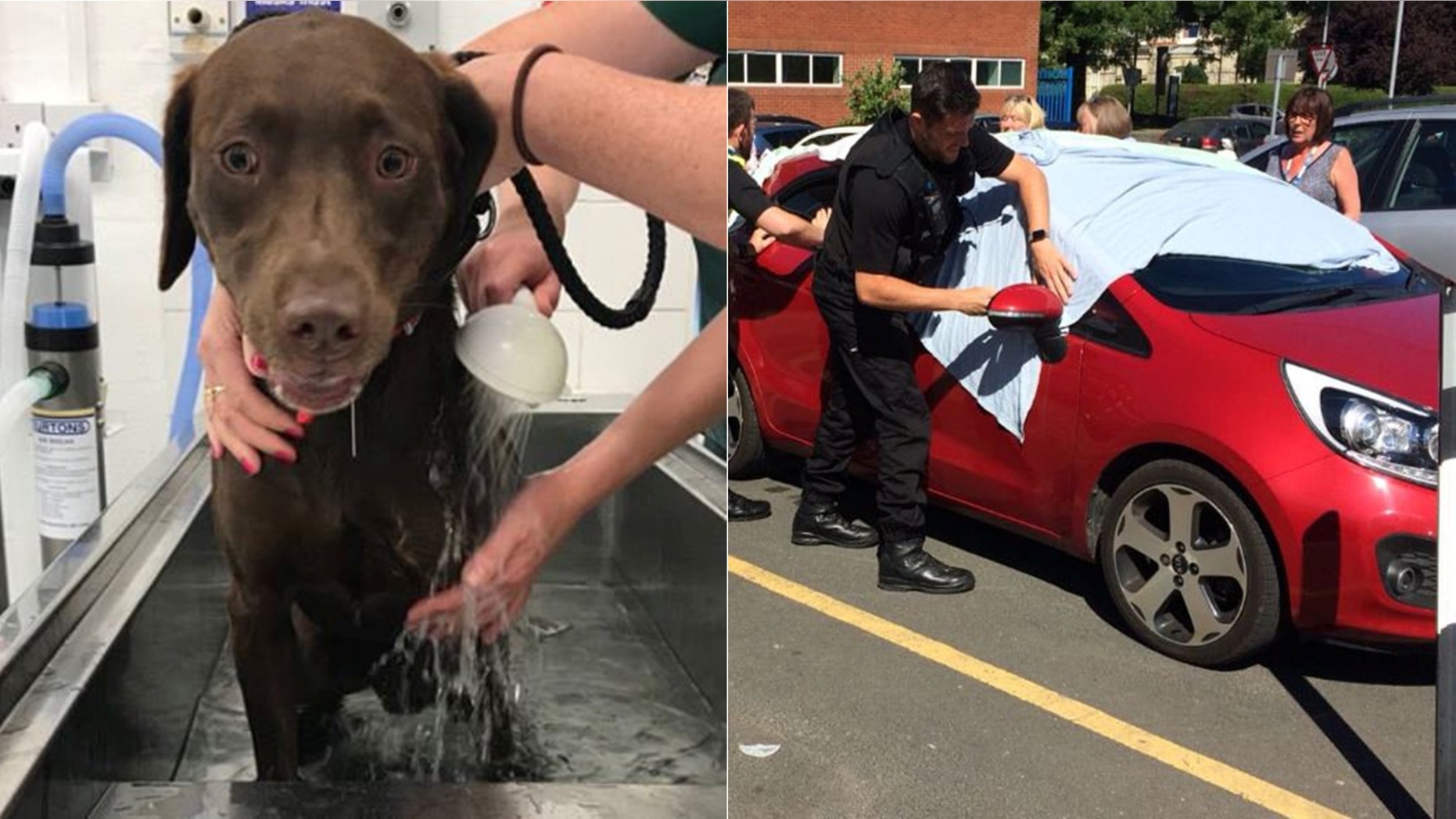 These dramatic pictures show the moment police officers broke into a "blazing hot" car to free two sweltering dogs.
The two officers at the scene said they could feel the heat coming from the car during their rescue operation – and said even they were "struggling to breathe" because of the scorching weather.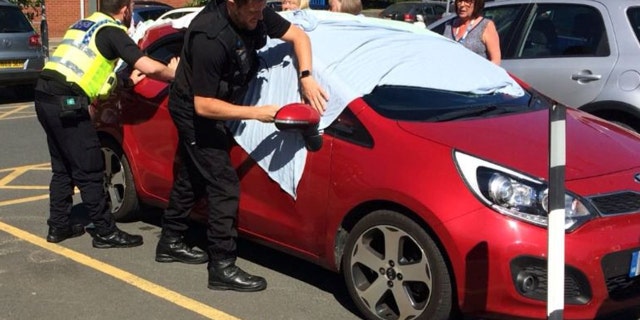 The Labrador-type dogs had been left in the vehicle in York, U.K., city center - which reached temperatures of 82 degrees - for a staggering 30 minutes yesterday.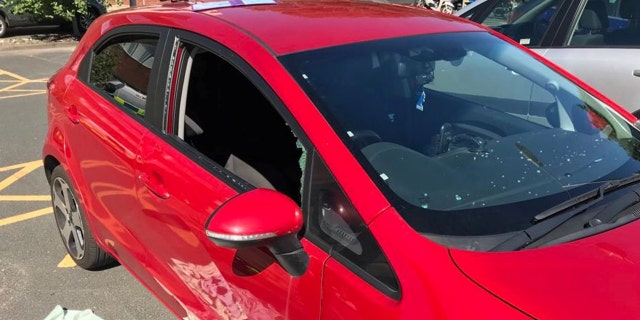 The cops were left with no option but to smash the window of the car to get to the dogs.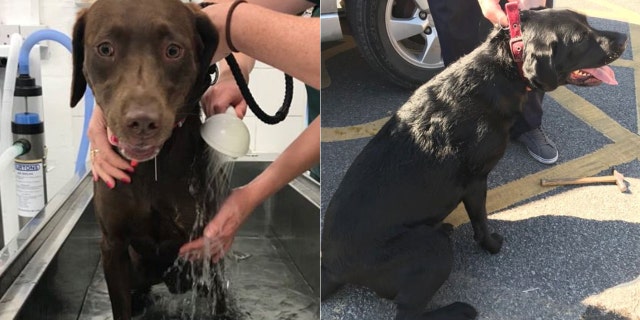 They were then taken in by the local RSPCA where they were given cool baths.
The RSPCA has indicated their intention to prosecute the owners.
In a tweet, North Yorkshire Police said: "There is no excuse for this, I am utterly appalled.
"Officers were in that car for thirty seconds and were struggling to breathe so goodness knows what these poor animals were going through.
"DO NOT LEAVE YOUR DOG IN A HOT CAR ON A SUNNY DAY!
"How many warnings do you need?"
The RSPCA say that on a warm day a car can become "as hot as an oven very quickly".
The animal charity advises: "When it's 71 degrees, in a car it can reach an unbearable 116 degrees within the hour."