Parking lot blaze burns over 200 cars
Over 200 cars were damaged by a massive fire that swept through a parking lot in southern India this past weekend.
The vehicles belonged to spectators attending the Aero India Show show at the Yelahnka military base.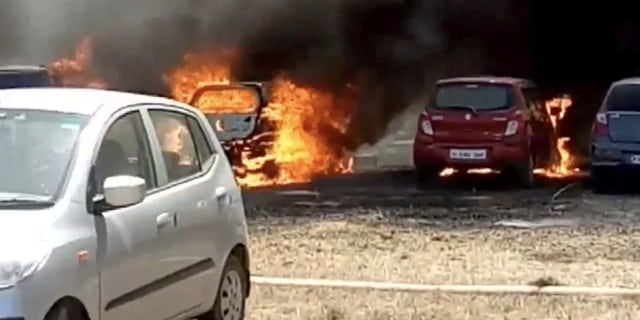 According to Drive Spark, investigators suspect the fire was started by a stray cigarette butt tossed onto the dry grass field.
FLORIDA DRIVER KILLED IN FIERY TESLA CRASH
The fire spread to engulf the hundreds of cars in just a few minutes.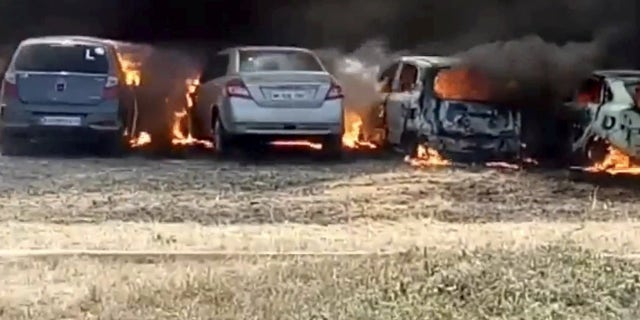 "No injuries were reported in the incident and one of the fire department officials said that the fire was put out after creating a gap in between the cars," a local source told SWNS news.