Overloaded pickup full of furniture has police asking 'What Could Go Wrong?'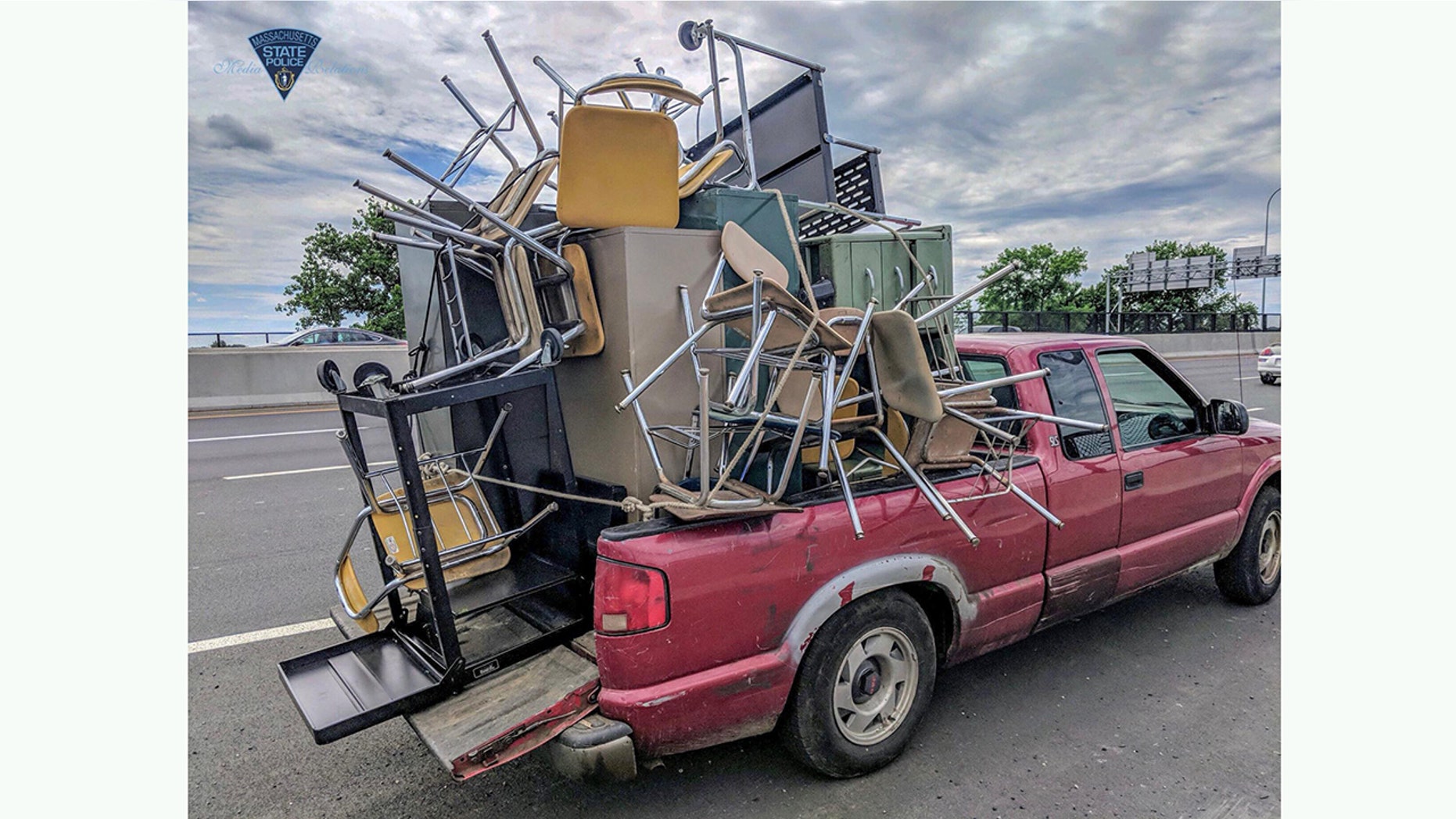 Massachusetts State Police pulled over a GMC Sonoma pickup this week with a 10-foot-high pile of desks, carts, cabinets and chairs in its bed that would either impress a Jenga master, or give one nightmares.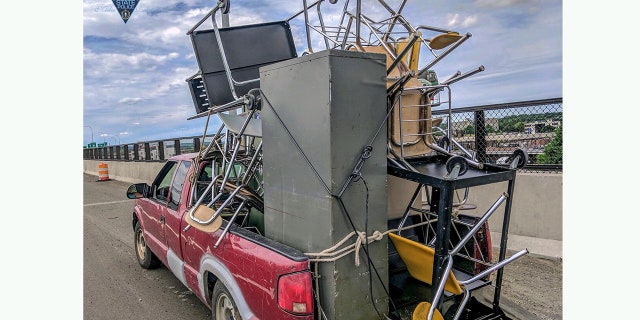 The haphazardly-stacked assortment was sticking out of the truck in all directions, and secured by just a couple of strategically-strung cables and ropes as the vehicle drove along I-91 in Springfield.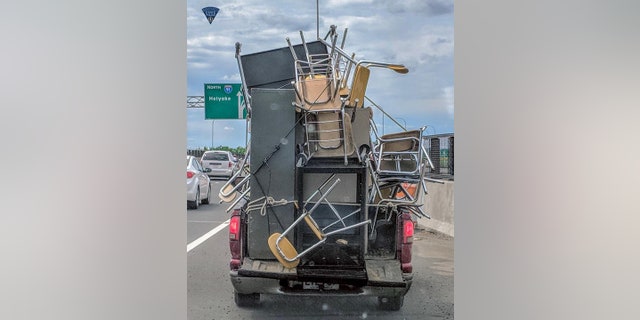 The police posted photos of the special delivery to Facebook under the title "What Could Go Wrong," and said that the driver was ticket for having an Unsecured/Uncovered Load, which carries a $50 to $200 fine.
Maybe next time he'll take two trips.
Or 10.