Tow Mater must have loved this.
It was a banner weekend for rusty old cars, especially practically new ones, as thousands of people converged on a small Nebraska town for one of the most incredible automobile auctions in history.
In 1996, Lambrecht Chevrolet in Pierce, Neb., closed its doors with hundreds of cars left in stock. The owner, Ray Lambrecht, apparently had a thing against selling cars that weren't brand new, and would just put his leftovers and trade-ins in storage, where many of them have remained for decades -- some with just delivery miles on their odometers.
But the 96 year old Lambrecht recently decided to sell the lot of them. Between the onsite and online auctions held Saturday and Sunday, all but five of the cars found new owners, many at prices that would've been unthinkable when they were new.
1. 1958 Chevrolet Cameo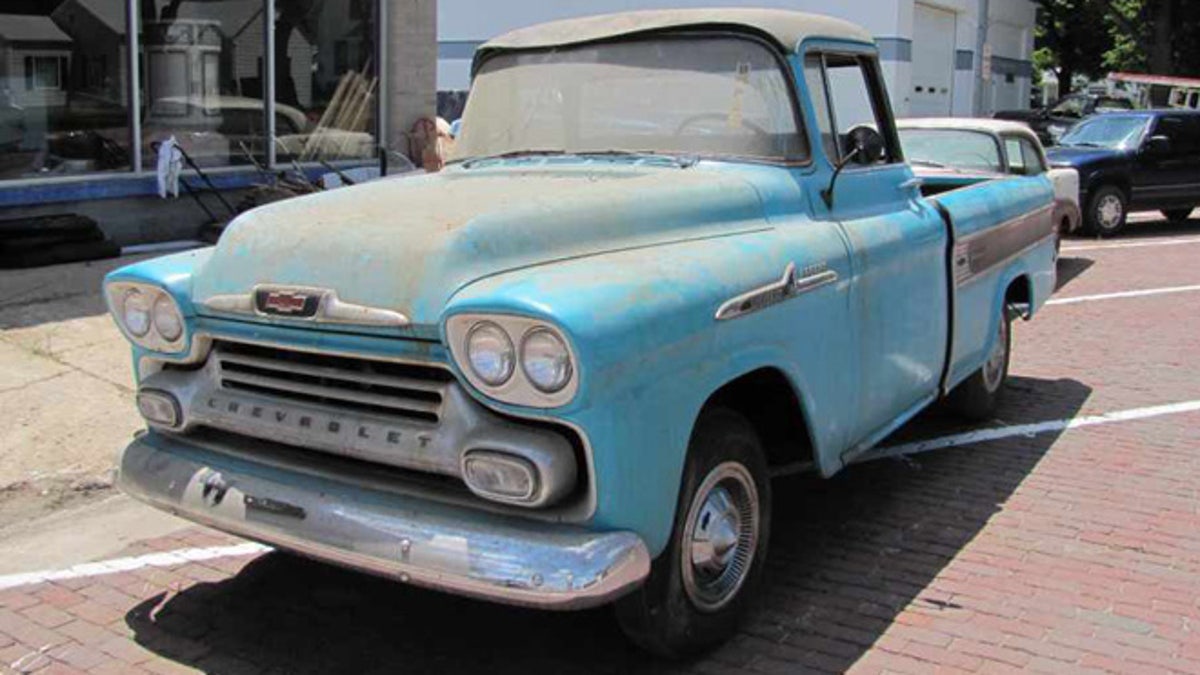 The big winner of the weekend was a 1958 Chevrolet Cameo pickup that was first to cross the block and went for a high bid of $140,000. The turquoise pickup had just 1.3 miles on the odometer and is described as in original condition, save for a cracked windshield and dent in the roof courtesy of the collapsed roof of the garage it was stored under for many years before a heavy snowstorm brought it down.
2. 1963 Chevrolet Impala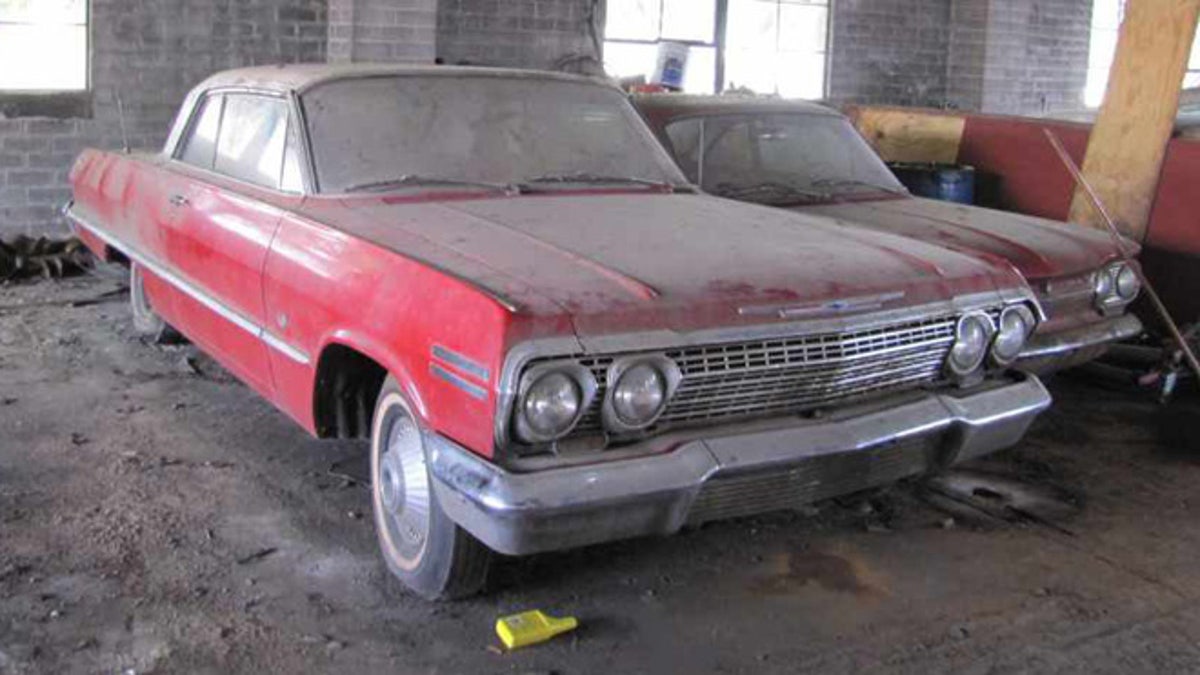 Next up was a rust-free 1963 Chevrolet Impala two-door with 11 miles on it and the original plastic still covering the seats that sold for $97,500, a fair bit more than the $3,254.70 the included window sticker says it cost when new.
3. 1978 Chevrolet Indy Pace Car Corvette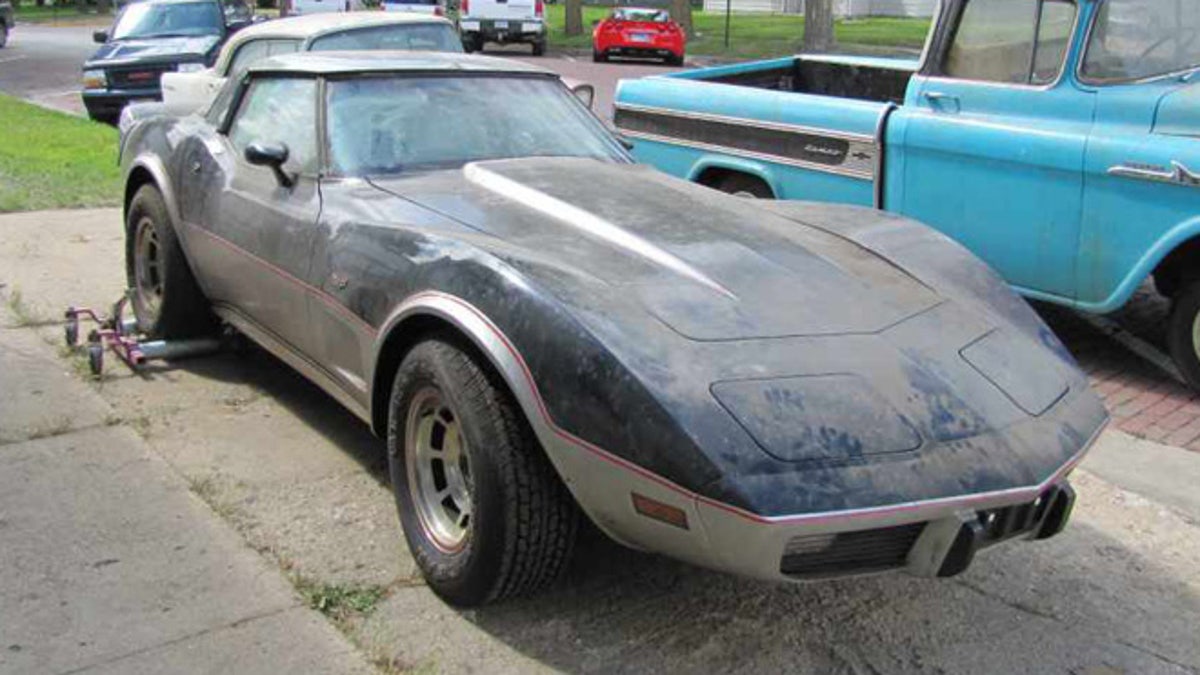 The third highest bid went to a replica of the car that led the Indy 500, sort of: A 1978 Chevrolet Corvette Indy Pace Car special edition with a 350 hp V8, four-speed automatic transmission and just 4 miles on the odometer, which would cover less than two laps of the Indianapolis Motor Speedway. It was sold online Saturday for $80,000 to a Nebraska resident who had a wedding to attend that day, but stopped by the auction on Sunday to check out what he bought.
4. 1958 Chevrolet Apache 31 Series Pickup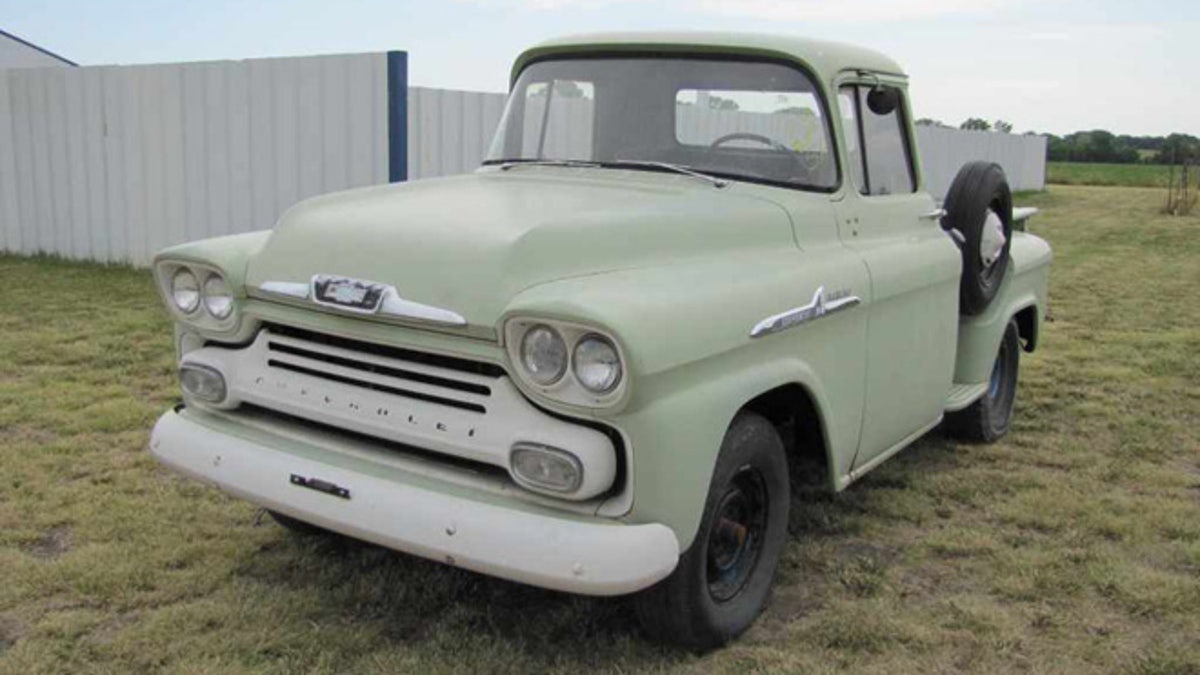 Also hauling in $80,000 was a light green 1958 Chevrolet Apache pickup that was stored indoors, but nevertheless has some rust and wood in the bed in need of replacement. The scant 5 miles on the odometer was clearly the selling point on this one, but it'll be travelling a lot further than that in the near future as it was purchased by an online bidder from Tokyo.
5. 1964 Chevrolet Impala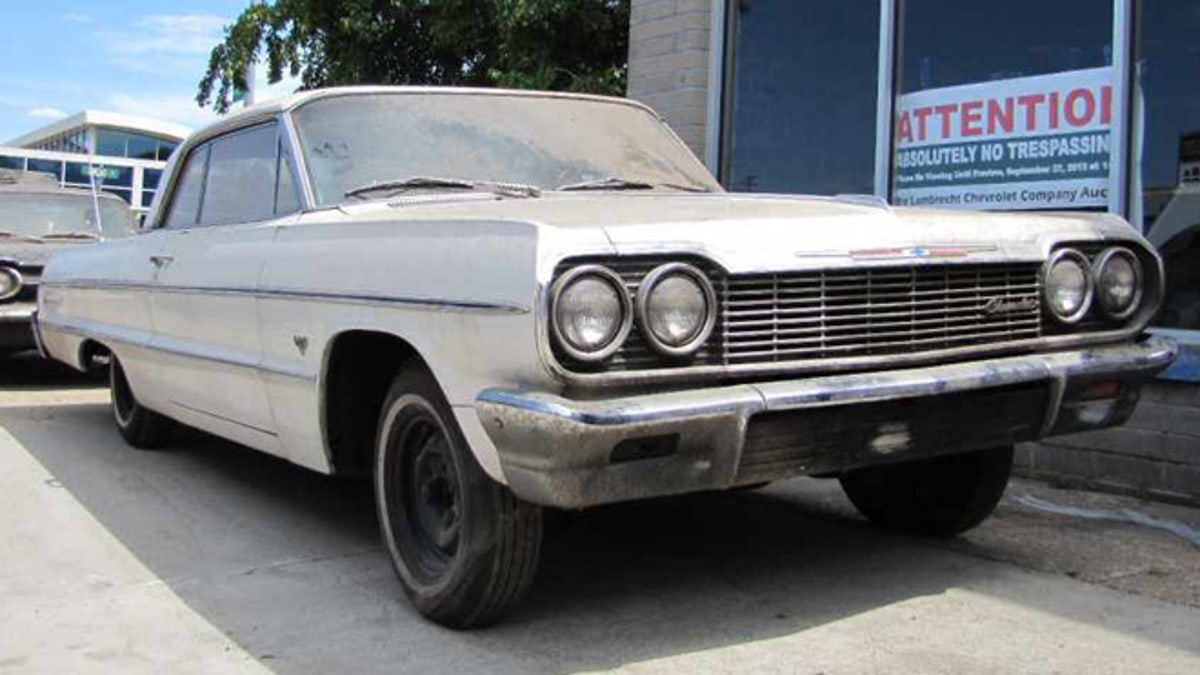 Rounding out the top five in bids was a 1964 Impala with a 327 cubic-inch V8 engine, 3-speed manual transmission that had been driven just 4 miles on and sat in the showroom window for years as Lambrecht refused offer after offer to sell it. It's hard to imagine any of them were as high as the $75,000 it finally sold for, but the frenzy stirred up at an auction like this one will do that sort of thing. As if there was ever an auction like this.