Nobody home? Amazon can now deliver packages to your car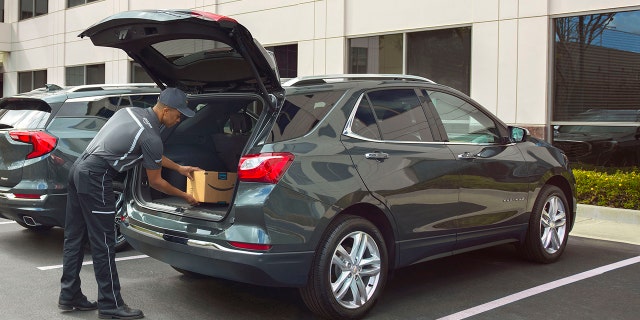 Amazon can now deliver packages to your car.
The online retailer has announced partnerships with General Motors and Volvo that allows it to unlock the trunk of a vehicle to place a package inside.
The program is being rolled out in 37 cities across the United States and works with any 2015 or later model year GM car with an active OnStar account, or any Volvo model compatible with the automaker's On Call connected app.
The service is included with an Amazon Prime account and only requires users to download the new Amazon Key app to activate it. Shipping options are the same as for home delivery, including same day and free two-day, and is handled by Amazon Logistics Delivery Service Providers.
The only restriction is that the vehicle has to be parked in a publically-accessible place. The vehicle is unlocked from a remote control center, not by the person making the delivery, then locked again after it is closed.
The service has been tested in Europe for the past three years, and a pilot program was launched in a few locations in the U.S. last fall. Eligible cities now include Atlanta, Nashville and Los Angeles. New York City is not currently on the list.
Amazon offers a similar service for in-home deliveries, but it requires the installation of a camera-equipped connected door lock.