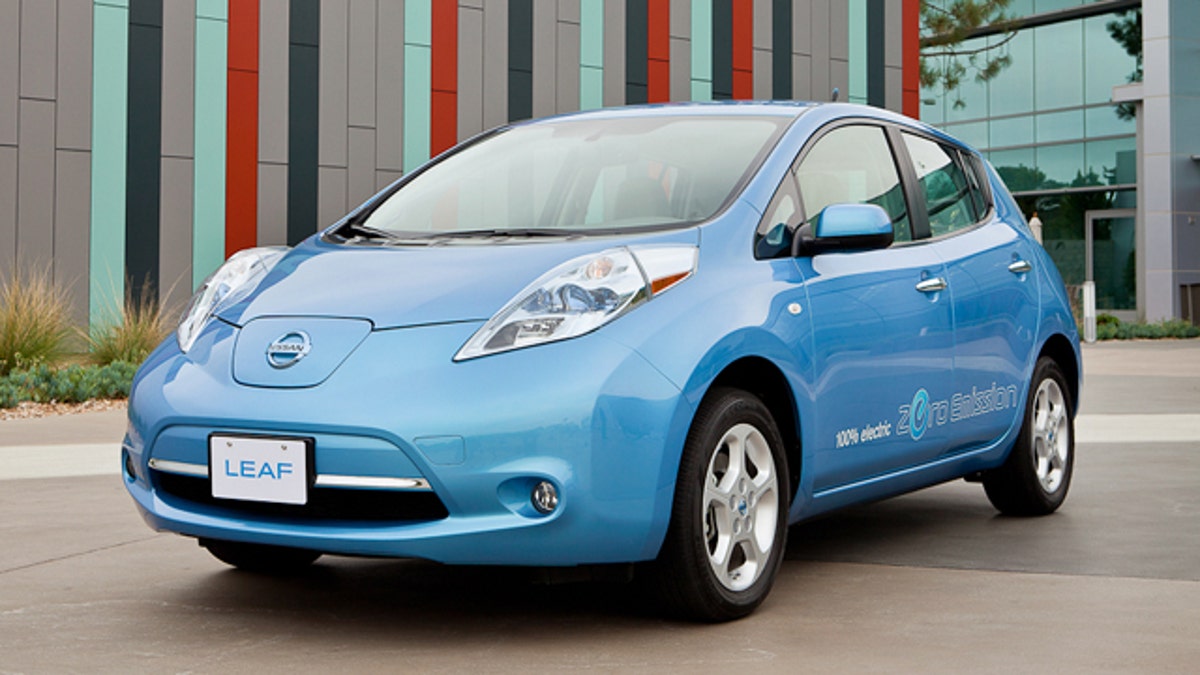 Nissan has announced a price hike for its battery-powered Leaf as the automaker prepares to start selling the all-electric vehicle across the United States.
The starting price for the five-door, five-passenger hatchback is now $35,200, up from $32,780 for the 2011 model. The increase reflects additional standard equipment that includes heating for the seats, steering wheel, exterior mirrors and the car's lithium-ion battery pack. The later is aimed at increasing the range of the car in cold conditions which can limit the maximum charge a battery can hold. According to the EPA the Leaf has a range of 73 miles per charge.
The top of the line $37,500 Leaf SV trim level will also now come with a standard 480v fast charging feature, which was previously a $700 option. The special port allows the battery to reach 80 percent of its capacity in less than 30 mins, compared to the approximately eight hours that it takes to fill up when plugged into a 240v outlet.
On July 25th, Nissan will begin taking orders for the Leaf across the southeastern United States and Illinois. It is currently on sale only in California, Hawaii, Oregon, Tennessee, Texas, and Washington. Additional markets will be added in the fall.
The pricing move comes on the heels of Chevrolet's decision to lower the base price of the Volt plug-in hybrid for 2012, by reducing its level of standard equipment. But compared to similarly-equipped 2011 models, the price of most Volts is actually going up for 2012, as well.
Through the first six months of this year Nissan has sold 3,785 Leafs in the United States. It expects deliveries to speed up in the second half of the year as supply issues caused by the earthquake in Japan are cleared up. Production of U.S. market Leafs moves to a new factory in Tennessee in late 2012, at which point the vehicle will receive at least one more technical upgrade in the form of 6.6 kW onboard charger, up from 3.3 kW in the current Leaf, which should speed up the 240v charge time, but by exactly how much is yet to be determined.