Neymar Jr. crashes Ferrari before Barcelona game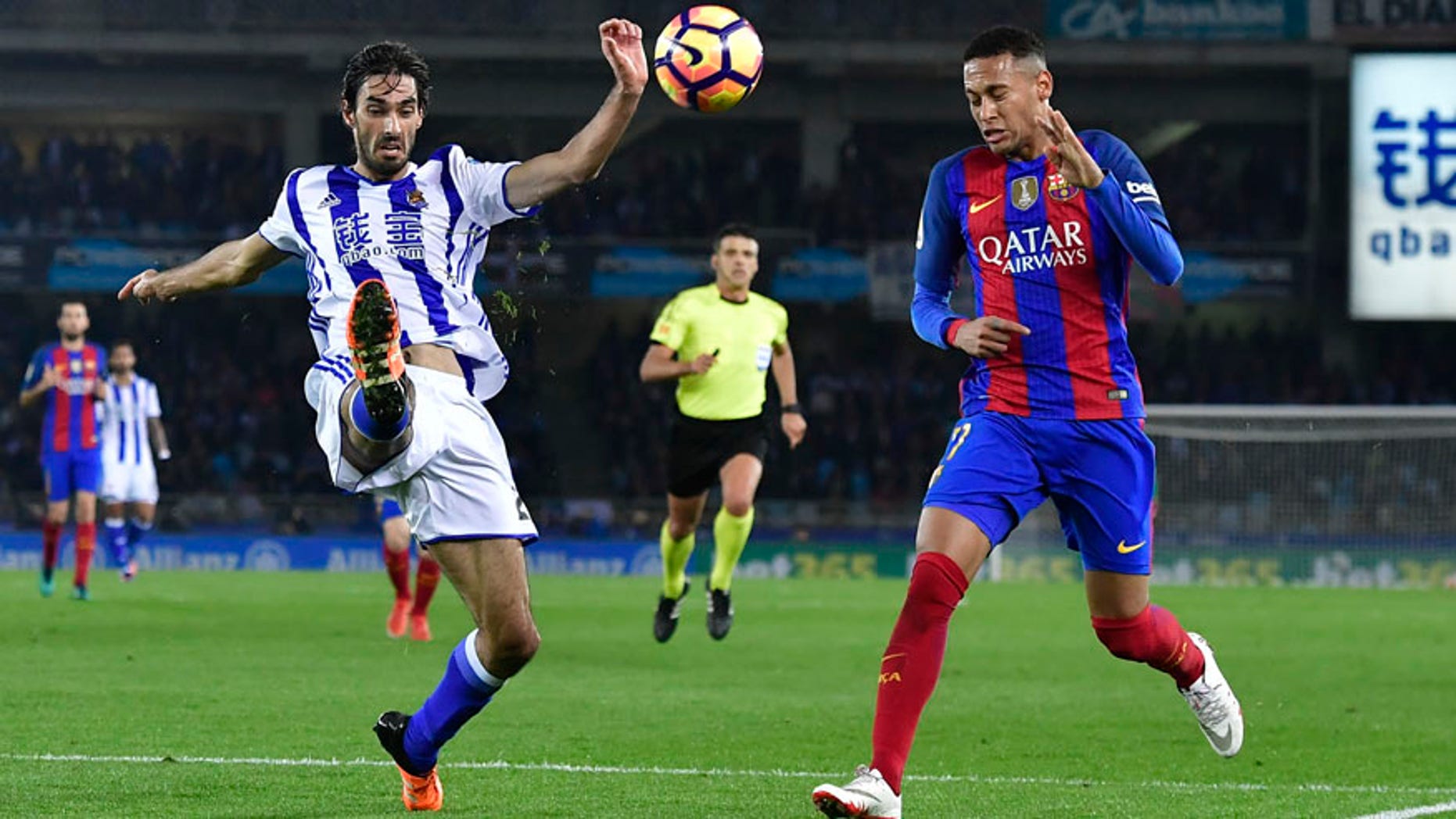 Barcelona's 1-1 tie against Real Sociedad may not have been the worst thing to happen to Neymar Jr on Sunday.
The soccer star crashed his Ferrari as he was heading to the club's practice facility to meet up with his teammates before the game.
The Brazilian apparently lost control of the 458 Spider on a slippery exit ramp and did a 180-degree turn, according to Marca. He wasn't injured, and the car only suffered minor damage to its driver's side front end, but things are rarely minor with a car that costs roughly $250,000.
As a consolation, he did pick up an assist during the game, setting up Lionel Messi for an equalizer in the second half.
Neymar bought the car about a year ago, thanking God in an Instagram post for helping him fulfill another childhood dream through hard work and good health.
And he has plenty to be thankful for. Along with winning the Olympic gold medal with Brazil this past summer, the 24-year-old just signed a new 5 year contract with Barcelona worth a reported $16 million annually. That's more than enough to buy one new 488 Spider (the 458's replacement) every week.
----------
Ferrari 458 Italia Test Drive: