Next generation Humvee debuts as NXT 360 with armor and autonomous compatibility
As it approaches the ripe old age of 35, the High Mobility Multipurpose Wheeled Vehicle is still humming along.
AM General has revealed the NXT 360, a next-generation version of the venerable Humvee light tactical vehicle that first reported for duty in 1984.
The new war horse debuting this week at the Eurosatory defense exhibition in Paris is more powerful and protective than ever before, incorporating lessons learned on the battlefield.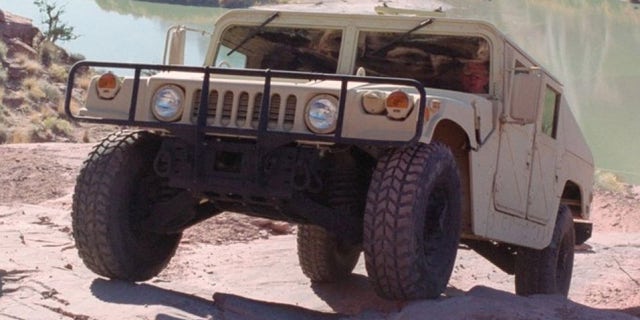 Based on the original Humvee platform, the NXT 360 features integrated ballistic and explosive protection, with B7-level armored bodywork and windows that can withstand 7.62 cal armor-piercing rounds, and an underbody rated for small mines and hand grenades.
An upgraded suspension increases payload capacity, improves ride quality, and works with larger tires and a new twin-pump inflation system that allows for quick transitions between paved and off-road surfaces.
The 6.5-liter turbocharged V8 now makes 250 hp and 460 lb-ft of torque (up 60 hp and 80 lb-ft) and is mated to a new 6-speed automatic transmission built by AM General that it says increases fuel efficiency and top speed.
The NXT 360 also gets a stability control system and anti-lock brakes that AM General technology and engineering VP Regis Luther told Shephard media were designed to be compatible with future autonomous driving technology.
AM General is primarily targeting the NXT 360 at foreign government customers, as the U.S. Military has started transitioning its tactical fleet to the new Oshkosh JLTV, but is also offering an update package wtih the new equipment for existing Humvees.