New high performance Ford Mustang leaked in photos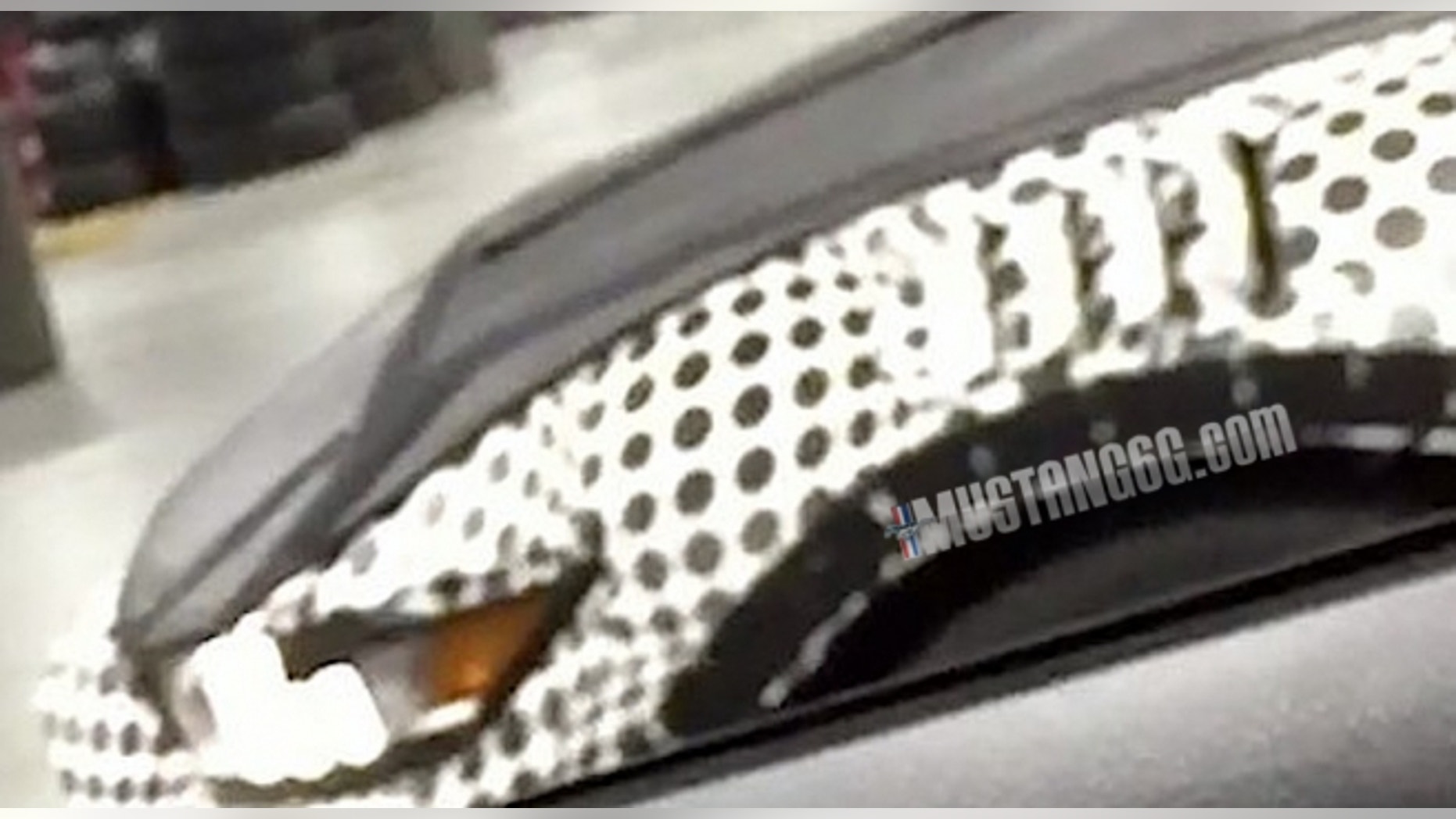 Leaky fenders sure beat Wikileaks.
Covert photos of a camouflaged Ford Mustang taken inside a testing facility have uncovered a few performance secrets that could show up on the next top of the line model.
The car in the images posted to Mustang6g.com appears to be a modified version of the Shelby GT350R, but fitted with a very aggressive and possibly adjustable rear wing. It's different than the one on the GT350R, and that of another prototype Mustang that was caught on video driving on streets near Ford's Dearborn Development center last summer with heavy black cladding covering its front end.
CLICK HERE FOR MORE PHOTOS FROM MUSTANG6G.COM
The new car also wears that cladding, but in one photo a flap over its front fender has been opened, exposing louvers built into the top of the fender. This feature doesn't exist on any other Mustang, including the competition GT4, and is typically used to relieve air pressure from the wheel wells to reduce front end lift while improving brake cooling at high speeds.
Although it hasn't confirmed any future Mustang plans, Ford is expected to soon launch a new Mustang with either a twin-turbocharged or supercharged V8 to compete with the 650 horsepower Chevrolet Camaro ZL1, which features excellent handling characteristics to go along with its straight-line speed.
WATCH: RETURN OF THE SHELBY GT350
As for what it will be called, that's open to speculation. While a follow-up to the 202 mph Shelby GT500 is due, it's been a while since Ford introduced a new Boss or Mach 1. In the meantime, a slightly tamer "Bullitt" edition Mustang is rumored to be going on sale next year.