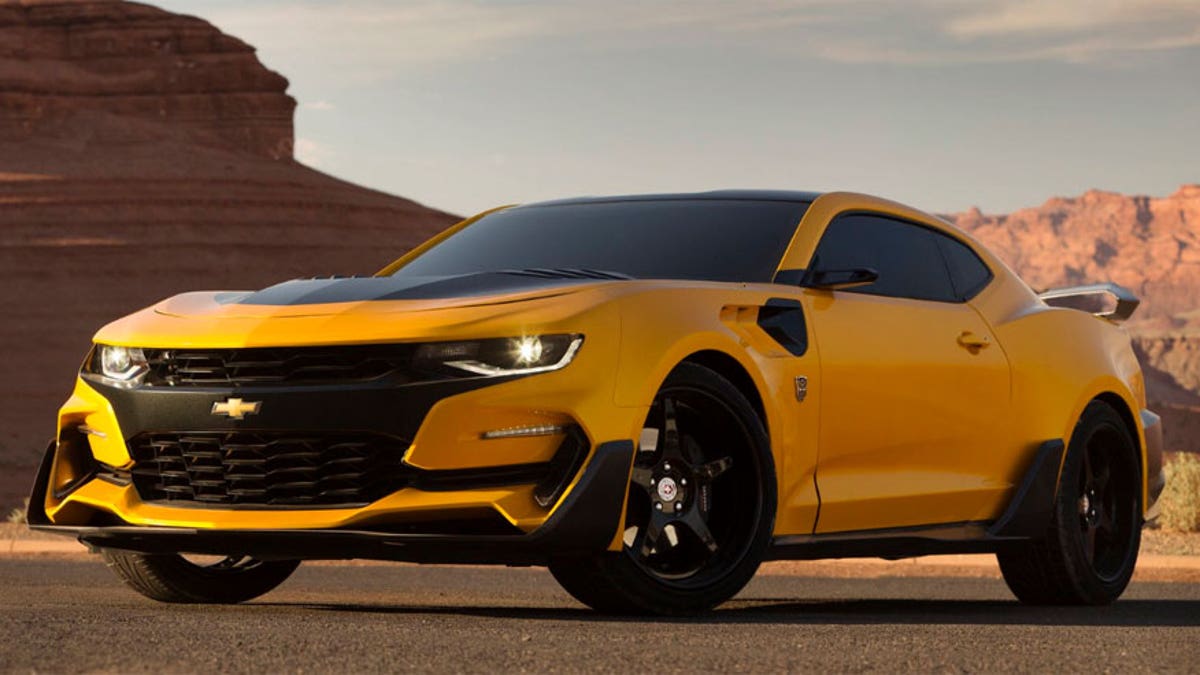 Production is underway on the latest feature-length General Motors commercial, also known as "Transformers: The Last Knight."
As with the previous installments in the "Transformers" franchise, many of the robots in the fifth film will be based on GM cars.
The first of these revealed by director Michael Bay is the latest take on the Autobot Bumblebee, which has been based on a Chevrolet Camaro in all of his movies, despite its being a VW Beetle in the original cartoon.
The new car appears to be based on the upcoming 2017 Camaro ZL1, but is modified with an extreme front fascia and rocker panel extensions, fender vents, plus a hooped rear wing and large, arch-filling wheels. Its tiny, likely useless, side view mirrors are indicative of its self-driving capabilities, as are its prominent Autobot logos.
But while this is a one-off for the big screen, don't be surprised to see something similar on the road in a couple of years. Since the inception of the partnership with Bay, Chevrolet has used his movies as virtual car shows to preview upcoming models, introducing new ideas on the various Bumblebees that later debuted on the production Camaros.
----------
2016 Chevrolet Camaro SS