New Alfa Romeo Spider on the way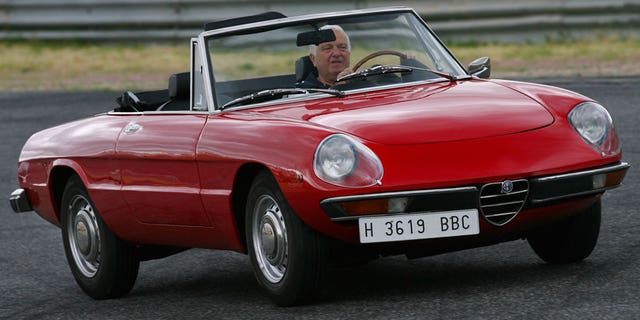 A new Alfa Romeo Spider is on the way, and it'll be as Italian as it ever was.
The brand's boss, Harald Wester, confirmed to Car Magazine that the upcoming two-seater will be based on a new rear-wheel-drive platform being used for a range of models being introduced over the next few years.
Alfa Romeo had originally been co-developing the car with Mazda, with plans to manufacture it in Japan on the same chassis as the upcoming Miata, but that car will now become a Fiat-Abarth, as it has been decided that all Alfas will be designed and built in Italy.
There's no word yet on exactly when the new Spider will debut, but Alfa Romeo's latest five year plan calls for seven models to be introduced between 2016 and 2018, and the roadster is expected to be one of them. The brand currently sells just one car in the United States, the limited volume 4C coupe.