'New' 1964 1/2 Ford Mustangs revved up and ready for sale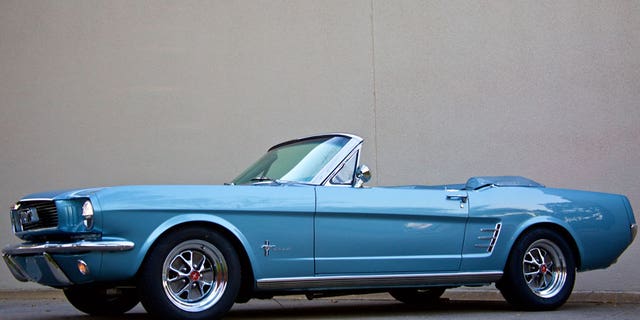 The original Ford Mustang is a half-century old, but now you can buy a brand new one.
Florida startup Revology is selling a picture perfect clone of the first-generation pony car that's been updated with modern mechanicals. The company was started by Tom Scarpello, former marketing chief for Ford's Special Vehicle Team, the skunkworks responsible for high-performance products like the Mustang Cobra R, F-150 Lightning and GT.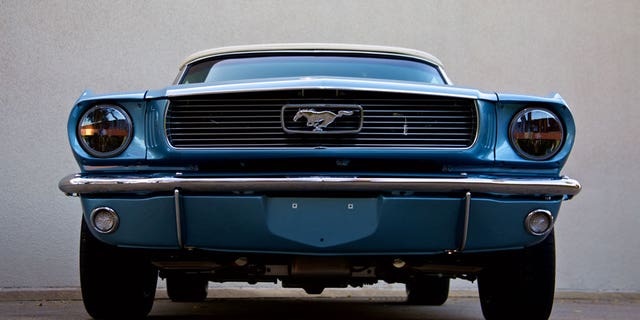 Revology starts with licensed replica bodies built by Dynacorn, then fills them with a collection of curated parts intended to improve on the ride and performance of the classic while maintaining its old-school style.
Look closely, and you'll notice the LED head and taillights, and the keyhole missing from the passenger door. It doesn't have one because the car's been fitted with remote electronic locks, along with a hidden antenna, power seats, and power windows that are operated by switches disguised as wind-up cranks.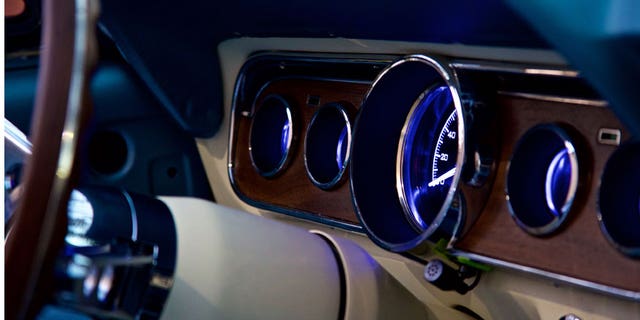 The engine is a remanufactured 1990's-era 302 V8 supplied by Ford, which was chosen because it's the same size as the original 289 V8 and fits perfectly in the chassis without requiring modifications. The fuel injected motor puts out about 265 hp and 300 lb-ft of torque, and is mated to either a 5-speed manual, or 4-speed automatic transmission that sends power to a 9-inch, 3.70 ratio limited slip rear end. The whole kit and caboodle comes with a 100,000-mile warranty.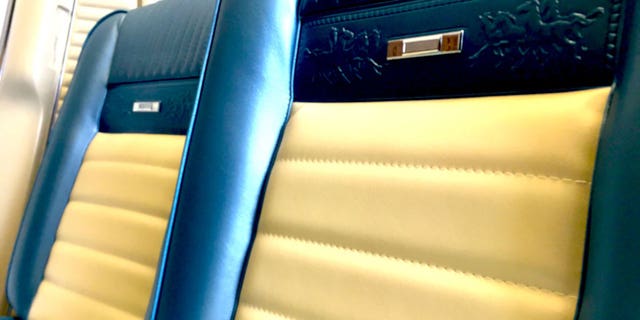 A new suspension design featuring MacPherson struts up front and a three-link coil sprung set up in the rear is a big change from the 1960s Mustangs, and was developed by Australia's RRS for Revology. Power rack and pinion steering is standard and has a collapsible column for improved safety, enhanced further by three-point seatbelts and door-intrusion beams.
Four-wheel disc brakes do the stopping, and Revology offers a selection of 15 to 17-inch heritage style rims. Feel free to smoke the tires on them, but if you open the ashtray you'll find USB and Aux ports for the Bluetooth-equipped 2-speaker AM/FM retro audio system.
Scarpello says his team developed the car using the same kind of process SVT employed modifying Ford's mainstream products, building several prototypes with volume production in mind, rather than simple one-off customs. Revology has low volume manufacturer status, and sells its cars with new VINs and titles.
As you might imagine, they cost a fair bit more than the 1964 1/2 Mustang's $2,368 base price. A fastback starts at $ 119,500.00, while a convertible with power top is listed at $122,000, with deliveries on new orders starting next year.
----------
Classic Porsche recreated