NASCAR stars Danica Patrick and Ricky Stenhouse Jr. announce breakup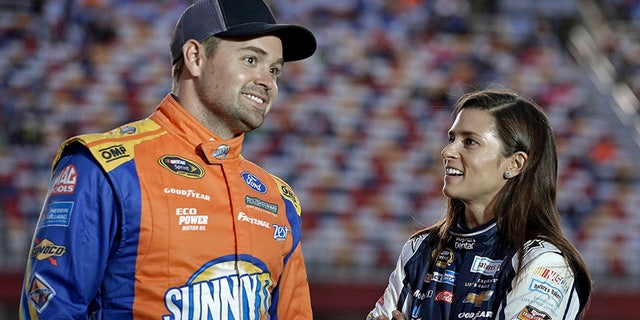 NASCAR drivers Danica Patrick and Ricky Stenhouse Jr. have ended their nearly five-year relationship, a spokeswoman for Patrick confirmed to The Associated Press.
Patrick, who announced her retirement as a full-time driver at the end of the season, was a no-show at the NASCAR awards ceremony in November, where Stenhouse was being feted for making the series' playoffs. This led to speculation that the pair were no longer a couple.
Patrick had not commented about the breakup on social media as of early Monday afternoon. Her latest posts that went up in the morning were promotions for a winery she owns.
Patrick and Stenhouse announced they were dating in early 2013. She confirmed that by telling the AP: "I have a boyfriend, his name is Richard."
It was an unconventional pairing. They raced against each other weekly, and over the course of their relationship they clashed competitively, leading to post-race disagreements.
Patrick is 35 and had been previously married before she began dating Stenhouse. He recently turned 30.
She has made no secret of a desire to marry again, and revealed in a recent documentary directed by Hannah Storm she has frozen eggs in case she decides to have children one day.
Patrick is retiring as a full-time driver and hopes to end her career next year by racing in the Daytona 500 and the Indianapolis 500. It's an outgoing celebration she has dubbed the "Danica Double."
Her 90-day fitness plan book "Pretty Intense" will be released next week.
The Associated Press contributed to this report.