Motorcycle racer struck by lightning during event, finishes anyway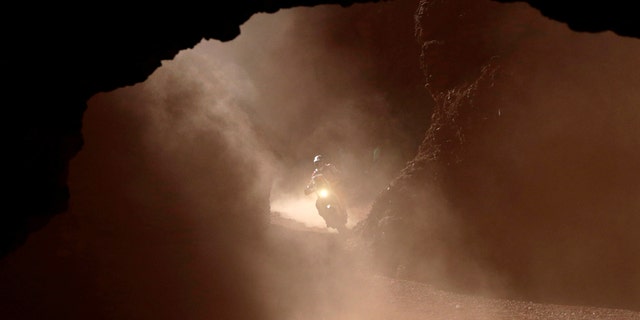 Motorcycle racer Ivan Jakes isn't faster than lighting, but he's tough as nails.
The Slovakian rider was competing in the grueling Dakar rally in Argentina on Wednesday when he was struck by a bolt of lightning as he sped through the Salar Centenario region....and he just kept going.
Jakes was barely past the midway point of the 485-mile-long stage when he got jolted, but managed to finish the third day of the 12-day-long endurance event in 15th place with just a pain in his arm, according to Motorsport.com.
Upon arrival at base camp, Jakes was checked out by medical professionals, and his team credited the insulating effect of the motorcycle's rubber tires for limiting injuries, saying that if he'd had his feet on the ground at the time of the hit it would've been a much different story.
After taking blood tests and putting him through a period of observation, the doctors cleared him to continue on Thursday with stage four -- just a short 318-mile route into Bolivia that he finished in 11th place.
The race winds its way through the wilds of Argentina, Paraguay and Bolivia, finishing in Buenos Aires on January 14.
This is Jakes' 10th try at the Dakar rally. His best result was 4th in 2013.