Mini 're-evaluating' relationship with Abby Wambach following DUI arrest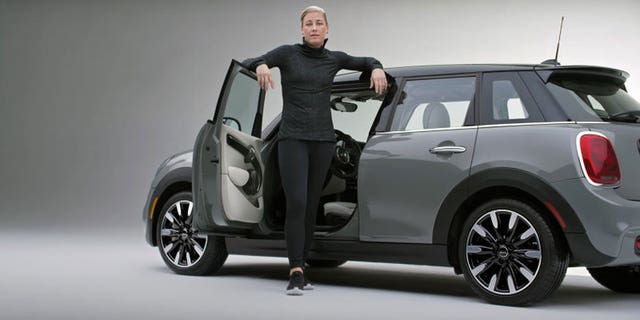 Mini USA is "re-evaluating" its relationship with former US Women's National Soccer Team star Abby Wambach after the 35-year-old was arrested for driving under the influence on Sunday morning. Wambach was just one of the athletes that joined Mini's recently launched "Defy Labels" campaign. She was driving a 2014 Land Rover Range Rover – not a Mini – at the time of the arrest.
"We're obviously concerned about the alleged DUI attributed to Abby Wambach. This behavior is against the values we promote as an organization and the safety of everyone on the road is a priority here at Mini," the company said in an official statement obtained by Automotive News. "Because of this, we are re-evaluating her association with the brand and are pulling content that individually features Abby from our marketing. We will continue to assess the situation and weigh our options."
----------
Also from Autoblog:
Dale Earnhardt, Jr. will donate his brain to CTE research after death
What do you do with a fake Bugatti Veyron for $60K?
----------


Wambach was arrested in Portland, OR after running a red light in her Range Rover. Her blood alcohol content was not released by the Portland Police Bureau, although she was described as "polite and courteous" throughout the affair, according to a statement.

You can see the Super Bowl ad featuring Wambach below.