Mercury Marine introduces a boat engine built just for boats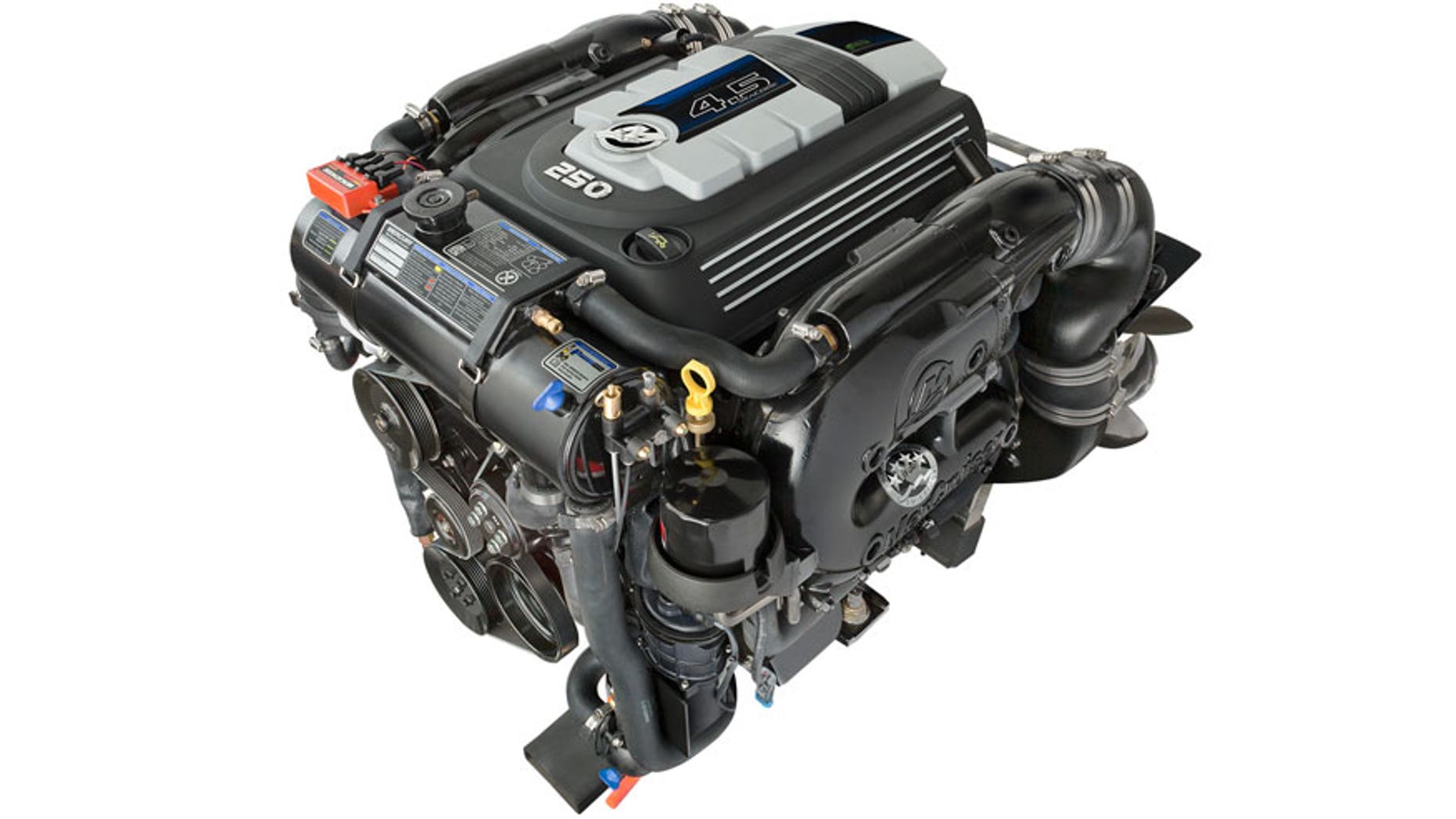 There's a new American V6 engine, but you won't hear it cruising down the road anytime soon. Down the river, on the other hand…
Mercury Marine has developed an all-new engine for large sterndrive boats that's the only one on the market not based on an automotive powerplant. The 250 hp 4.5-liter six-cylinder was the product of necessity, but turned out all the better for it.
The Wisconsin-based company's last-generation offering in the class was derived from a General Motors engine that was replaced by new units fitted with lots of expensive and complex new technology aimed at on-road performance and efficiency, like direct fuel injection, that would deliver marginal returns on the water.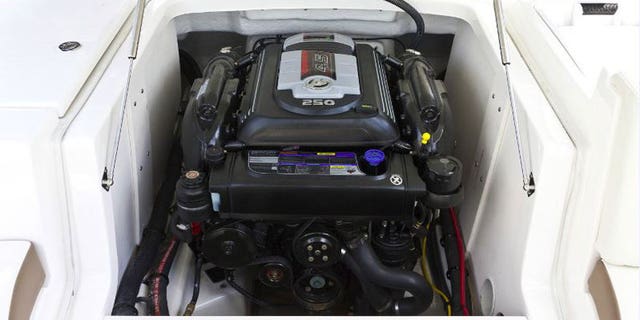 So Mercury Marine took the opportunity to design its own engine from scratch, and optimize it for use in the back of a boat instead of the front of a car or truck. Simple things like moving the service points fore and the air intake aft improve packaging, while a two-valve, pushrod setup keeps things simple and operating costs down. It also features a cast iron block that's more resistant to corrosion in salt water than the aluminum ones used for many similarly-sized automotive engines today.
Mercury Marine's VP of Product Management, Martin Bass, says its marine-specific flywheel also works better with the forward/reverse transmissions boats employ, and the overall design and tune are ideally-suited to the steady state operation boat engines are typically subjected to.
Reviews from boating publications have been overwhelmingly positive.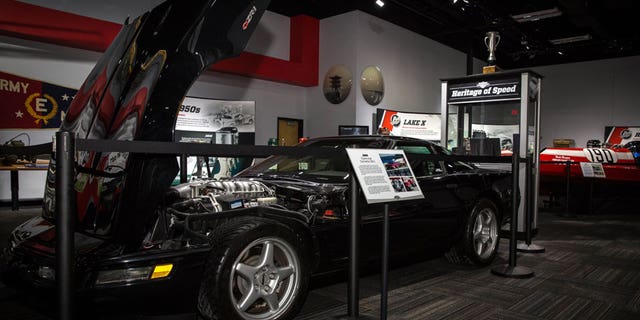 It's definitely a big shift from a couple of decades ago, when Mercury Marine even manufactured the high performance, Lotus-designed 5.7-liter LT5 V8 for the 1990-1995 Chevrolet Corvette ZR-1. The latest Corvette Stingray won't be getting the new V6, but it is currently available for boat manufacturers, and nearly all of Mercury Marine's top customers worldwide have already placed orders for the Fon du Lac, Wisconsin-assembled engine.
Unfortunately for the company, the sterndrive segment isn't what it used to be. Changing economics and consumer tastes have seen it shrink in recent years from 100,000 boats annually to about 20,000. Nevertheless, Bass is confident that this large upfront investment will payoff in the long run by giving Mercury Marine more control over its production volume to meet fluctuating market demands.