McLaren P1 performance stats revealed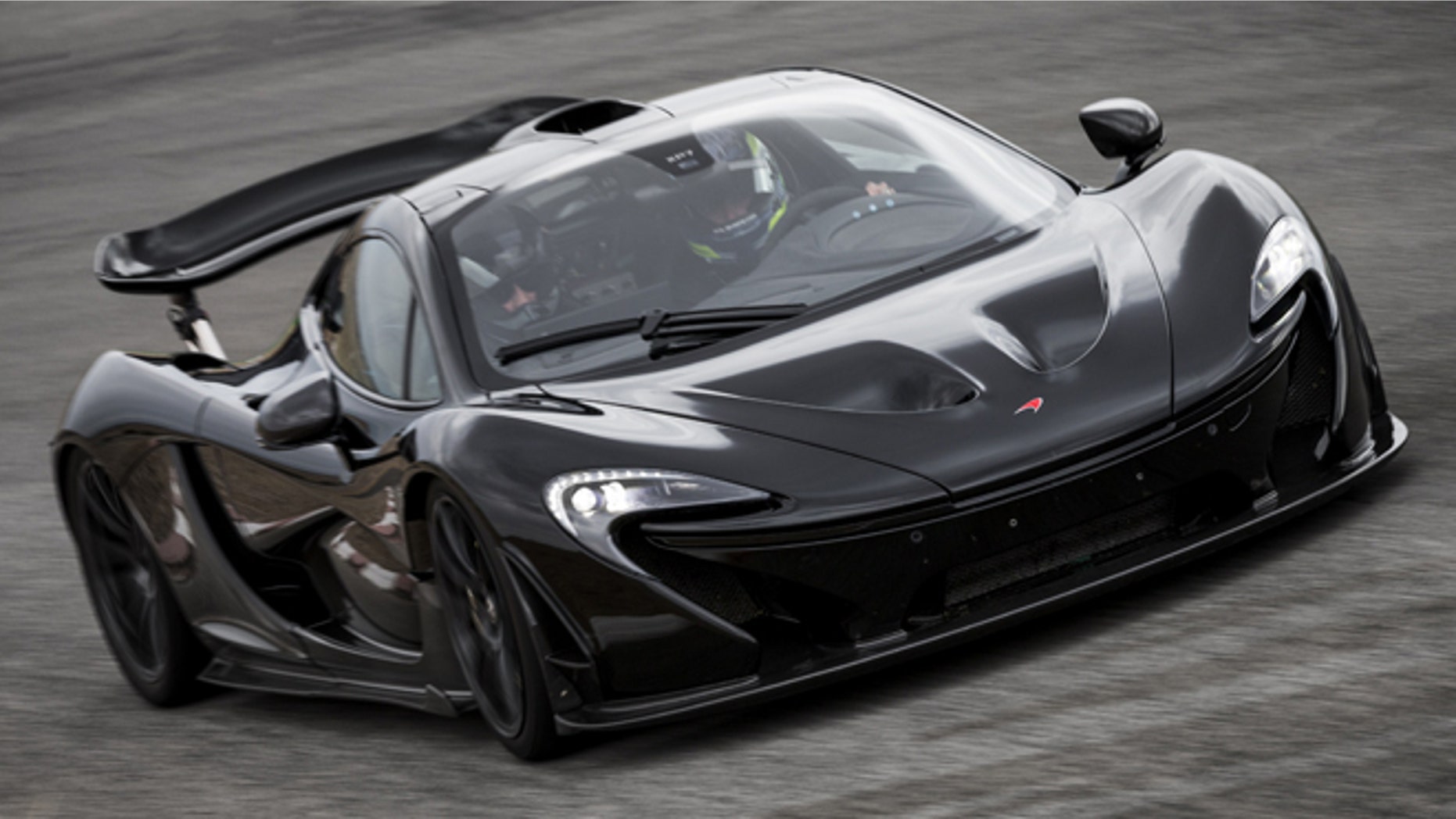 McLaren has delivered the first of its $1.15 million P1 supercars to its lucky and presumably wealthy customer, and has finally pulled back the curtain on its performance figures to coincide with the event.
According to the automaker, the 903 hp carbon fiber coupe can accelerate to 60 mph in under 2.8 seconds and has an electronically limited top speed of 217 mph.
As impressive as they are, both of those figures are far from the world's best these days, but it's the ones in between that really tell the tale of this car.
The P1 can hit 186 mph from a standstill in just 16.5 seconds, making it pretty much the quickest mass produced car ever made. It can also cover a quarter mile in 9.8 seconds in factory spec.
The 1,244 hp Hennessey Performance Venom GT is the current world record holder among "production" cars to 186 mph with a time of 13.63, but it's an extremely low volume vehicle compared to the P1, of which McLaren will build 375 units.
A more fitting comparison is with the world's fastest car, the Bugatti Veyron, which takes a leisurely 22.2. seconds to hit that mark, although it's top speed of 268 mph will eventually leave the P1 in the dust.
But as the least fuel efficient car in the world, the Veyron won't stay out front very long. The hybrid McLaren can travel over six miles on electric drive alone and returns a reported 28 mpg.
It also wasn't designed to be the fastest car in a straight line, according to McLaren, but around a twisty track. Is it?
We should find out soon enough as it has been spotted this week at Germany's Nurburgring race course, apparently to set down an official time around the benchmark 12.9-mile-long circuit.
The P1 was there a while back, and was rumored to have completed a lap at 7:04, which would've been a production car record, but that was never confirmed, and perhaps that's a good thing for McLaren.
Since then, one of its top competitors, the $845,000 Porsche 918 Spyder set the fastest ever time at 6:57.