Mazda ends production of rotary engine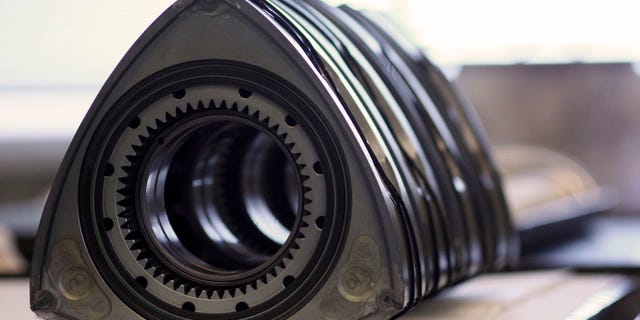 The rotary engine is officially dead. For now.
Bloomberg reports that Mazda built the last of its unique powerplants last Friday, ending a 45-year run.
The automaker announced last year that it would be discontinuing the engine, citing high costs, low sales and environmental concerns. It got a stay of execution earlier this year when Mazda extended production if the RX-8 sports car with a run of 1,000 special edition Spirit-R models celebrating the engine.
Although it delivers a large amount of power from a compact, lightweight unit compared to a piston engine, the rotary design is notorious for its low fuel economy and high oil consumption, both factors making it difficult to meet today's strict emissions standards.
Read: Is the handbrake grappling with extinction?
First introduced in the 1967 Cosmo Sport, Mazda produced nearly 2 million cars powered by rotary engines over the years, technology that it licensed from Audi in 1961. Its turbine-smooth operation prized by many enthusiasts.
The high water mark for the engine was victory in the 1991 running of the 24 Hours of Le Mans, still the only win by a Japanese automaker.
But just because the rotary is dead, doesn't mean it can't come back to life…with a jolt of electricity.
Mazda is continuing development of the engine design with an eye on possibly using it as a range-extender for plug-in hybrid vehicles, similar to the Chevrolet Volt. It has previously shown a prototype of such a car that uses a rotary converted to run on hydrogen to generate electricity.
Perhaps one day the company's slogan will be changed to Humm Humm, Buzz Buzz, Zoom Zoom.